Coconut Date Snowballs – You're just five ingredients and a blender away from these nut free, vegan, and autoimmune paleo snacks bites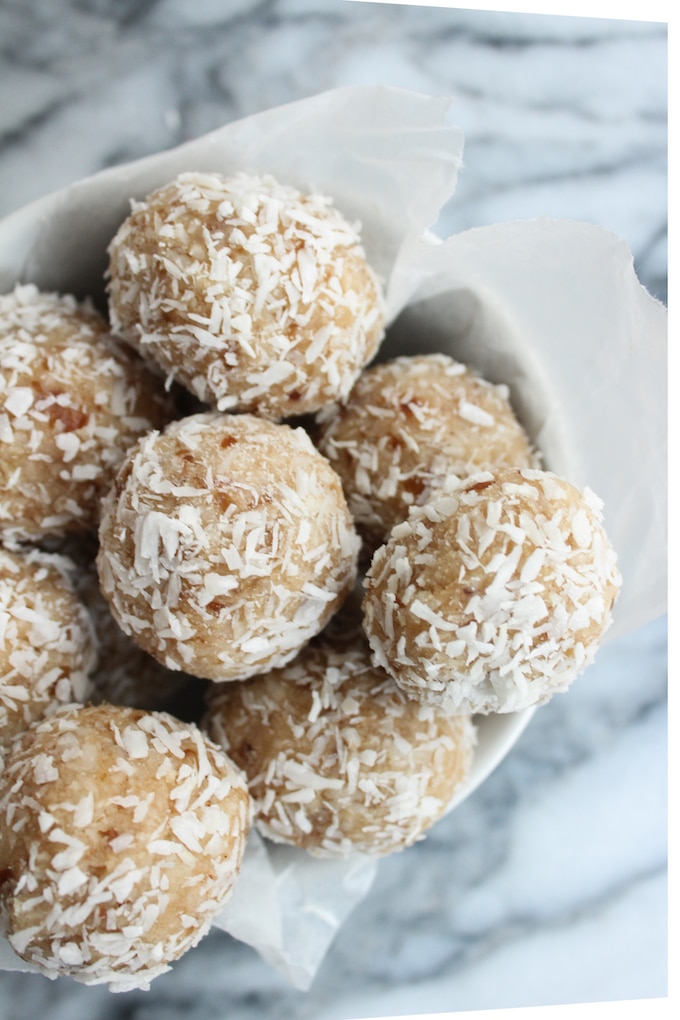 Today I'm going to be sharing this recipe on Cook It Up Paleo – click here to skip to the recipe!
Snow – how do we all feel about it? My mother-in-law would probably paper cut me for saying this, but I love it! In fact, she's just informed me that the weather forecast for this weekend is predicting potential snow fall and I'm crossing my fingers it does while I'm sure she's praying with every fiber in her being that it doesn't.
Even after living in England for over a year now and getting in my fair share of snow days, I still find myself running to the nearest window every time it starts just to soak it all in. It's probably just me romanticizing it in my head, but everything always feels a little quieter and a little more peaceful in those moments. I also love waking up in the morning to see animal prints all across the otherwise smooth, snow covered ground.
We never got snow where I grew up in Arizona. On the rare occasion we'd get a freak hail storm in which my brothers and I would run outside and attempt to make tiny little hail men. The end result was some sort ice/dirt/rock ball that would then be used as a much more lethal snowball. Gotta love older brothers.
Today I want to share with you a different, much tastier kind of snow ball. Coconut Date Snowballs to be exact.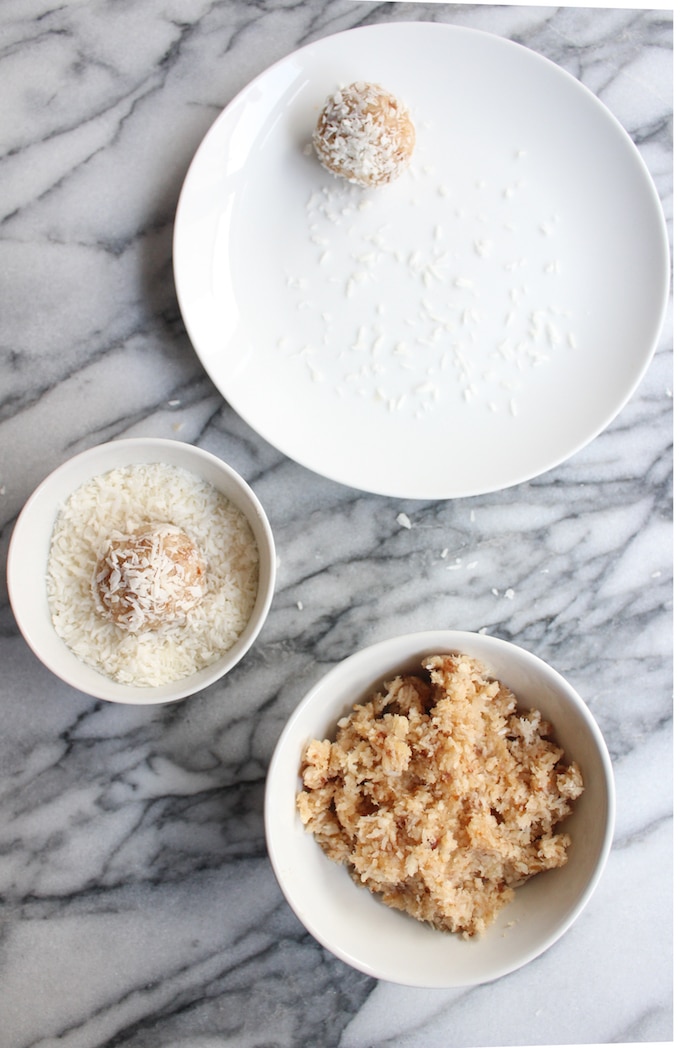 I was so excited when Heather asked me to write a guest post for her. In addition to our love of coffee and baking Heather and I both have a passion for healthy, wholesome recipes. While the recipes on my blog may not always be completely paleo, I do try to keep in mind other food allergies/intolerances that people might have. I'm no stranger to cooking for intolerances and I'm sure you're well aware that it's a total pain in the butt. While I personally am not Coeliac, my husband Mike is. For over the 10+ years Mike's health has been a challenge to say the least and much of that is because he wasn't diagnosed with Coeliac Disease until just a couple of years ago. Since then we've been on a complete food intolerance crash course cutting out things like nightshades, high FODMAPs, dairy, you name it. While Mike's gut seems to finally be getting to a better place and we've been able to reintroduce tons of foods he couldn't dream of having before (like the dates I use in this recipe) I still try to keep things simple.
These Coconut Date Snowballs are not only nut free, vegan,and naturally sweetened but they're also a great autoimmune paleo snack that you can whip up in no time. These are perfect for packing in school lunches, taking on a hike, or enjoying just because you can.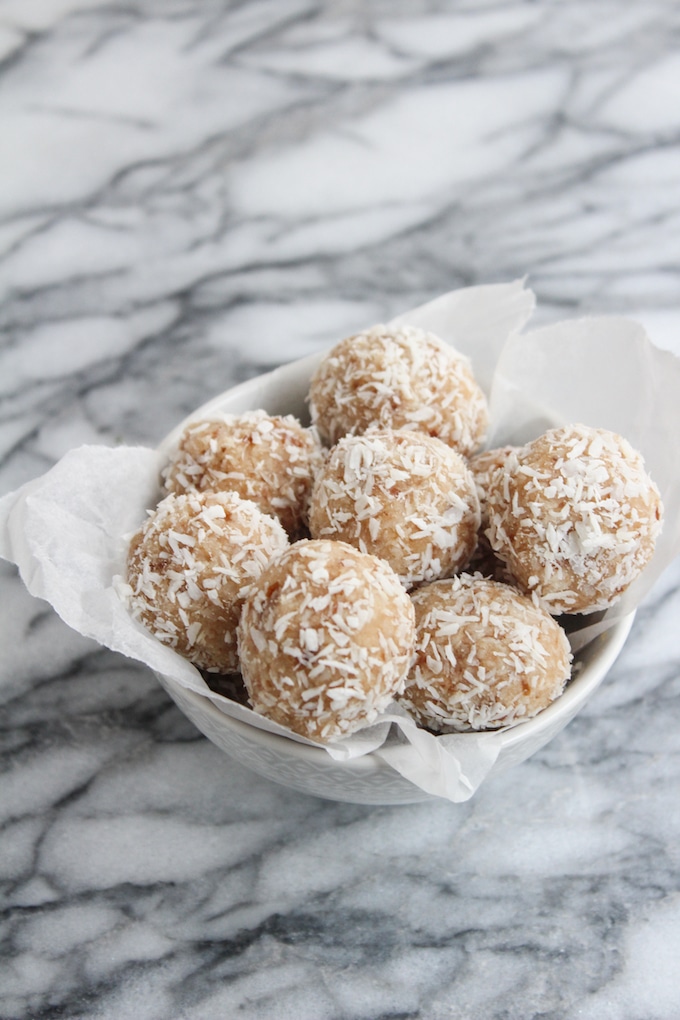 So in case you don't get your own winter wonderland this year outside, here's a way to make your very own snowy treats at home.
Head over to Heather's blog at Cook It Up Paleo for these Coconut Date Snowballs! Thanks, Heather!