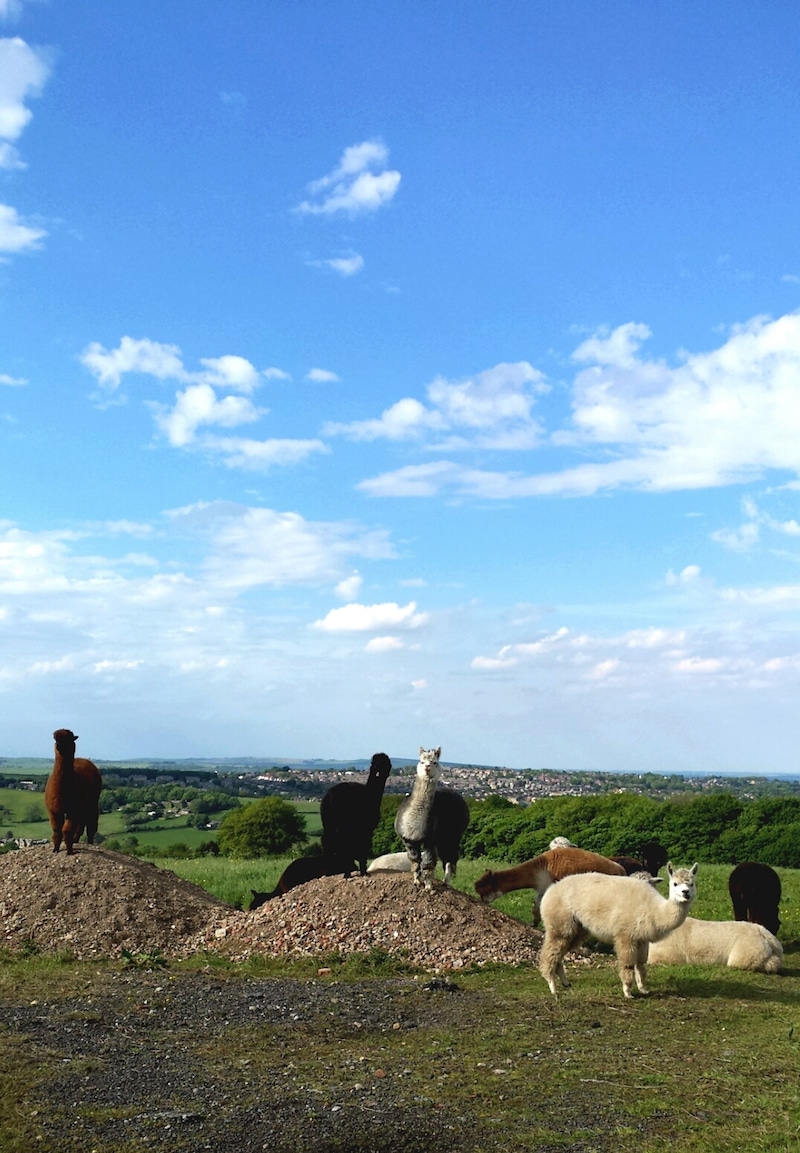 1. Snapped this picture at the halfway point of my run. I just got to the point where I normally turn back and go home when I turned to the right and found this squad staring me down. By the way their fur is SO SOFT.
2. Speaking of running – every time I don't feel like going on a morning run I just need someone to come kick me in the shins until I do it. I may not always feel up to it at the time but I always feel better for it afterwards. Filing that under: things I need to remember but probably won't.
3. Later on I'm going to be sharing a recipe for grain free pizza rolls and I'm so excited about them! They taste exactly like my childhood & they're super easy to make so stay tuned for that happiness coming your way.
4. Listened to this episode of the One Part Podcast with Dr. Steven Gundry. To quickly sum it up they talk about Dr. Gundry's research about lectins (proteins found in food) and their effects on our bodies. According to Gundry lectins are largely responsible for inflammation in our bodies. It's a pretty controversial topic and I'm sure many people who are far more clever than I am could list all the ways in which lectins aren't a problem. That being said, Mike's been gluten free for four (?) years now and still experiences a ton of inflammation all over his body. He already eats dairy free and mostly grain free, but I've always been pretty skeptical about eating too many nuts & seeds. We're going to try cutting back on those for awhile and see how it goes. Ultimately I think healthy eating all comes down to individual people.  I don't think there is any one-size-fits-all diet, so it's just about trying and seeing what does and doesn't work. Any thoughts or experiences on that craziness?
5. Recently picked up The Skin Cleanse again (<<affilate link btw). I bought it aaaages ago and then kind of just forgot all about it. If you love DIY skin care that doesn't totally break the bank then this is your my friend. What's better than slathering on a homemade mask and settling in for the night on the couch in front of the TV?
6. I can't get over how much I enjoy this lemonade turned into a margarita. I mean don't get me wrong – love it on it's own. But with a little tequila, triple sec  & lime juice thrown in the mix….A+
Until next time!….