I honestly feel a little emotional thinking back on this past year and everything that I've been able to do. First off – I want to give a nice, big virtual hug to every single person reading this right now because without your support I wouldn't be writing this.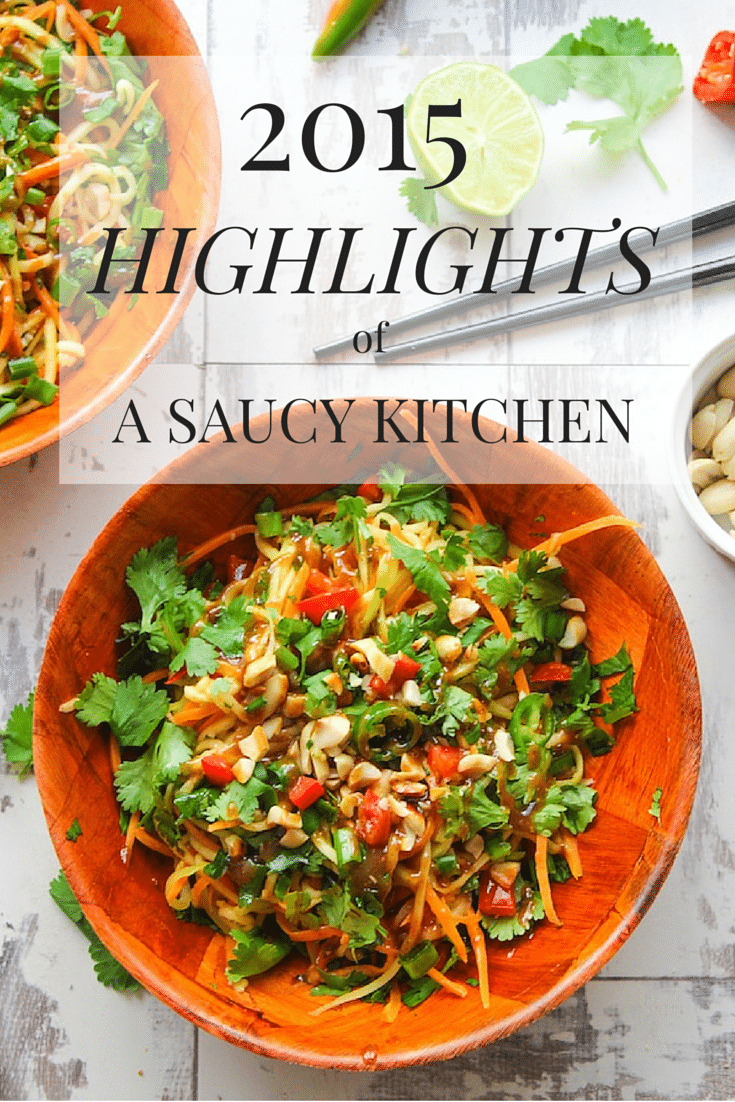 Blog Reflections
I started A Saucy Kitchen early in 2015 for a few reasons:
To raise awareness about Coeliac Disease and to show that it's not just a trendy fad diet, but a serious health condition that manifests in ways you might not expect. Mike's still dealing with the repercussions of going so long undiagnosed. While his gut lining may be back to normal the joints in his hand will never recover from the arthritis he developed as a result of the inflammation he experienced from eating gluten. I don't think enough people talk about the lesser known side effects of gluten intolerance like brain fog, fatigue, arthritis, etc.
To share recipes for people with food intolerances. All of my recipes are gluten free, most are dairy free, many are nut free, low FODMAP, and even Vegan. I know that I can't please everyone and that's not my goal, but I love being able to share recipes that people on restricted health diets are able to enjoy because God knows how much of a pain that can be.
To be my own boss. The fact is, I have a husband with a number of chronic health problems that impact our day to day life. I want to be there to help him when he needs it, attend doctors appointments, provide food, and give him any sort of emotional support that he might need to get stronger. I am no where near my goal of supporting us through this blog yet, but I have big plans for A Saucy Kitchen moving forward and I'm excited to see where life takes us. Also, I hate being told what to do.
That being said I made this blog for me and for you. I'd like to build this blog to become a resource for all things gluten free whether that be for recipes, lifestyle, or anything else. If you have anything that you'd like me to post or talk about this upcoming year then I'd love to hear about it!
In the mean time here are your top five for the year!
Reader Favorites – Top Five of 2015
Easy Gluten Free French Bread – Low Fodmap
"Oh my goodness gracious this bread is amazing. Not even 5 minutes out of the oven and I know this will be my go-to. I put some of the dough in an 8×8 pan with some garlic powder and Italian seasonings and it made delicious foccacia bread." – Megan
2. Guilt Free Cashew Chicken – Paleo, Low FODMAP, Whole 30 Approved
"This was very good. My four eaters went back for thirds! Thank you." – Hannah
3. Veggie Pad Thai Zoodle – Vegan, Low FODMAP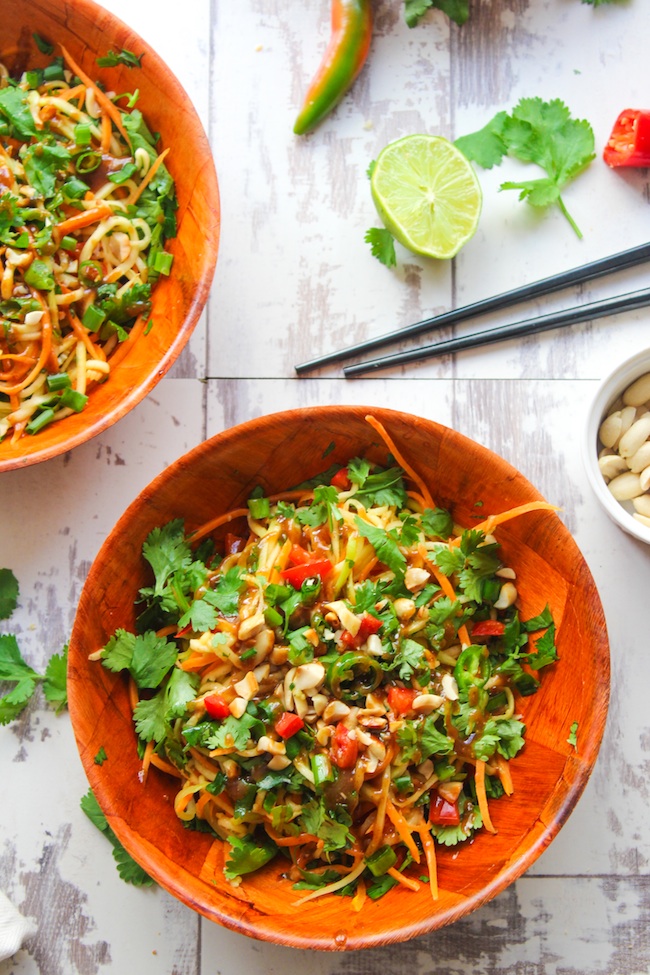 Easily one of my most popular recipes this year! Ready in 15 minutes or less with a peanut sauce to die for.
4. No Bake Millionaire's Shortbread – Paleo & Vegan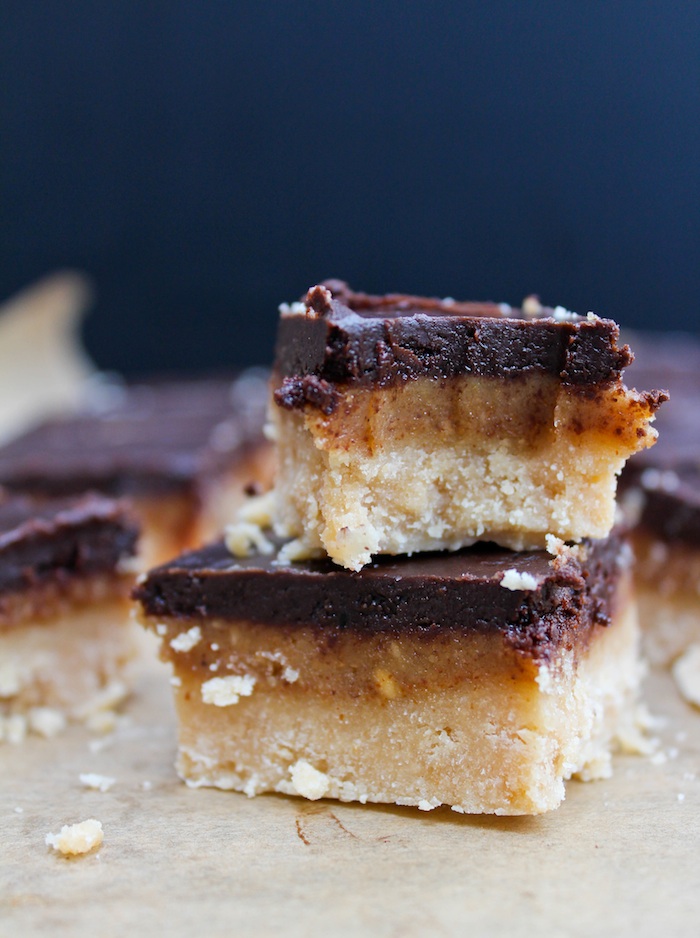 "This is the best dessert I've had maybe ever, wow…This was heaven. All cravings have been silenced and I am in pie heaven." – Shelle on Instagram
5. Thai Meatballs – Paleo, Whole 30 Approved and SCD Legal, Low FODMAP option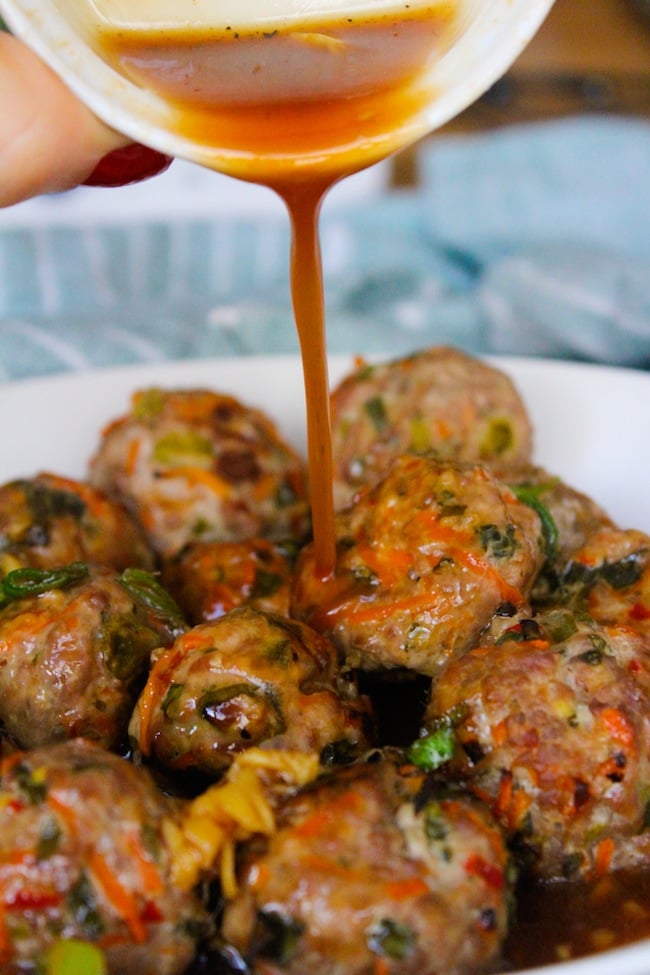 I really shouldn't be surprised at how popular this recipe has been, but I'd be lying if I said I wasn't. These meatballs are baked instead of fried, free of sugar, grains, and packed with flavor!
Personal Travel Highlights
I never expected to do so much traveling this year! I love living in Europe for a lot of reasons, one of them being how easy and accessible it is to go to new places.
Day trip to Amsterdam in the Spring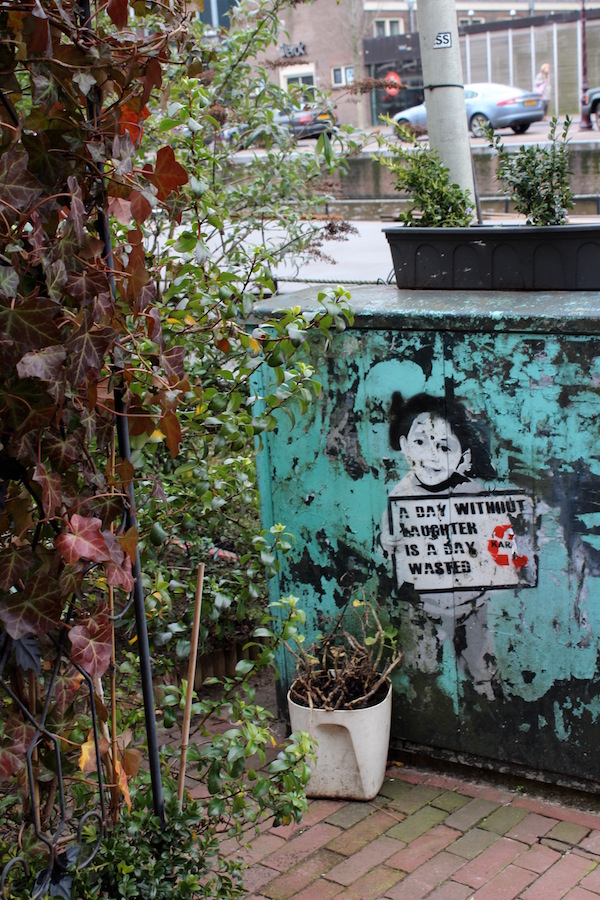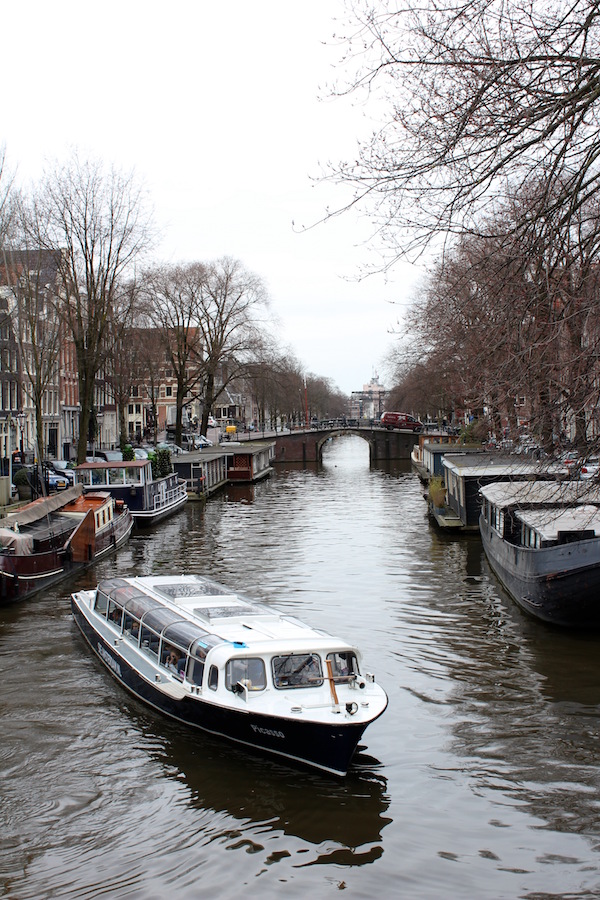 Den Haag in the Summer for a wedding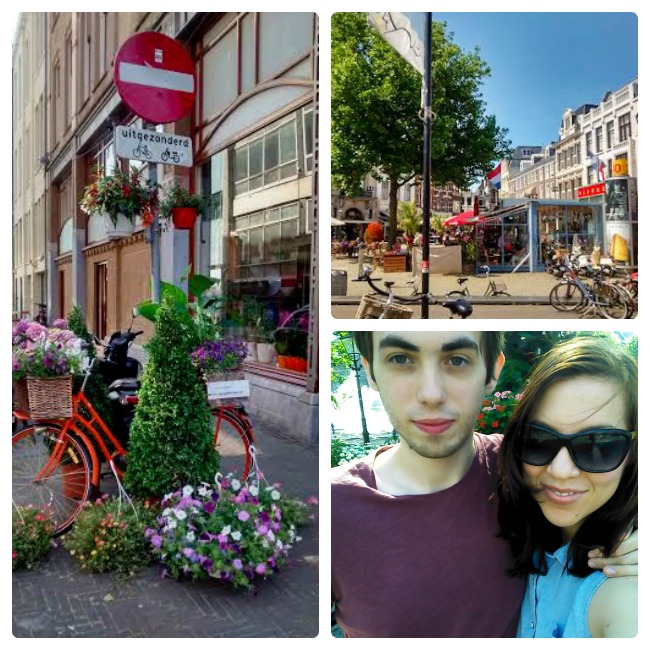 Dublin in November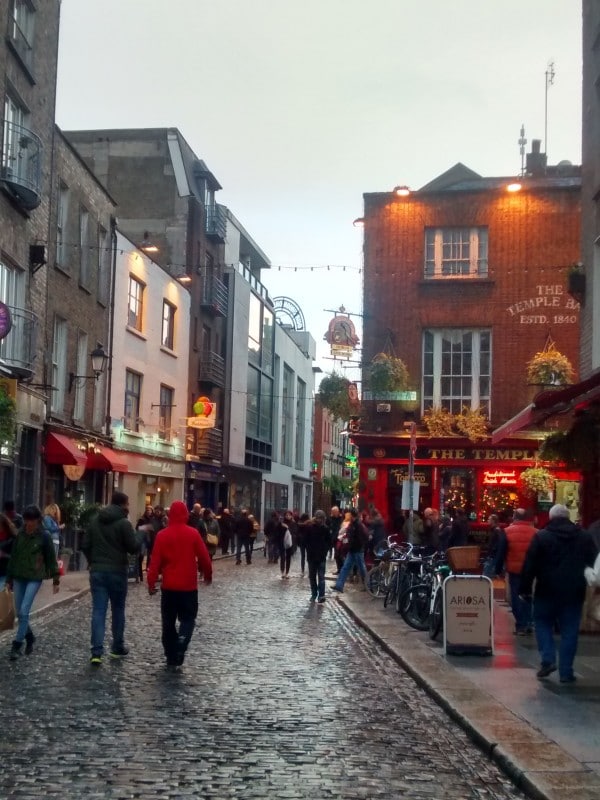 2015 was great, but now I'm looking forward to an even better 2016!
I hope that in this year to come, you make mistakes. Because if you are making mistakes, then you are making new things, trying new things, learning, living, pushing yourself, changing yourself, changing your world. You're doing things you've never done before, and more importantly, you're doing something. – Neil Gaiman
She brains and reluctant dishwasher for A Saucy Kitchen