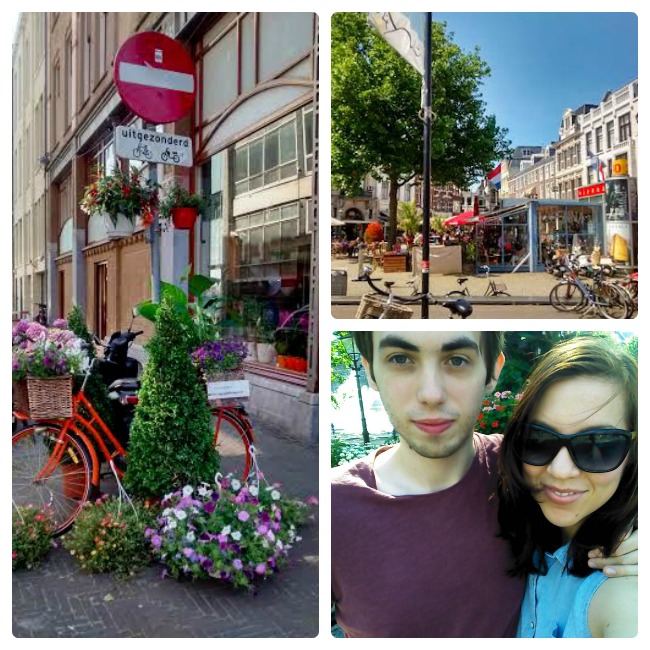 Greetings from Amsterdam (though by the time this gets posted I'll probably be back in England)! I wish I had taken more photos while we were here, but I'm terrible at taking pictures on vacation. I always plan to take loads only to realize after I've gotten home that I have maybe one passable photo. I blame always spending time with friends and family who are great picture takers – I used to just rely on those people to provide me with pictures that I never really bothered to take any myself.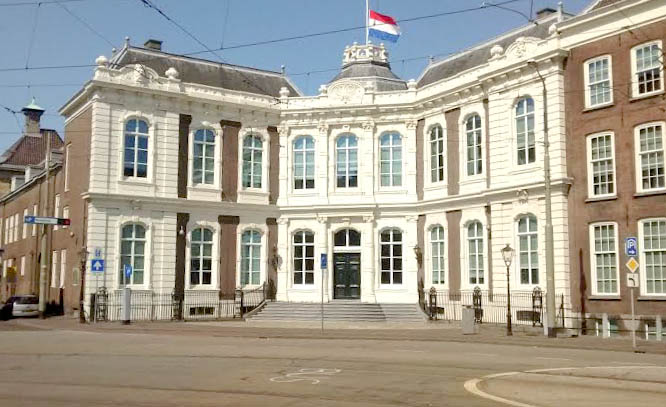 I write this at the Schiphol International Airport, but Mike and I actually spent the past few days in Den Haag, it's about a 30 minute train ride away from the capital and the third largest city in Holland with the most historic sites per square meter in the Netherlands. It also happens to be one of our new favorite places to visit. Between the art, the history, and the architecture there really wasn't a single thing to dislike.
Of course, it would have been difficult not to have had a good time considering the circumstances that we travelled were for such a happy occasion. As some of you may know, I met my husband online. I've only had this little ol' food blog here for a few months now, but I've actually been blogging for much longer. Almost exactly five years ago, one of my best friends Haley told me about this thing called Tumblr, and the rest was history. I met not only my best friend on Tumblr, but a number of people scattered all over the globe that I consider to be friends just as real as the ones I can chat to over coffee.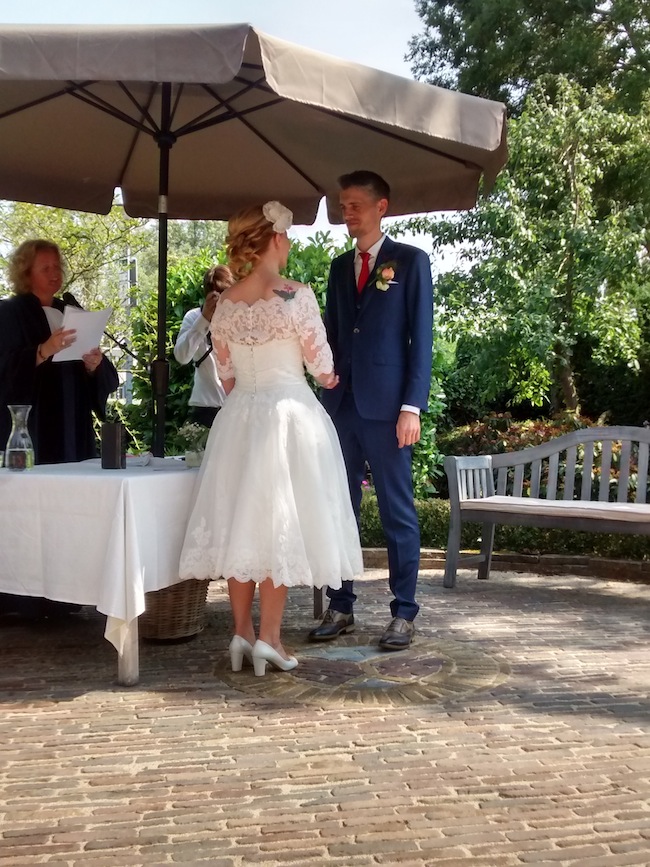 This past weekend Mike and I had the pleasure of seeing one of our mutual Tumblr friends, Jurgen, marry his beautiful new bride Joyce. Though I actually met Jurgen a few years ago when he happened to be traveling to Arizona, it was Mike's first time meeting Jurgen in person and we both got the pleasure of meeting Joyce, possibly the nicest person either of us have ever met. Mike and I were both so honored to be invited to celebrate such a happy occasion and to be made to feel so welcome. We even got our very own translated wedding program to follow along and shout out for traveling to see them (in Dutch of course) and Mike even got his very own specially bought gluten free cupcake. So yeah. Considering the happy circumstances of everyone coming together in the name of love (cliche, I know), we'd be hard pressed not to have had a good time.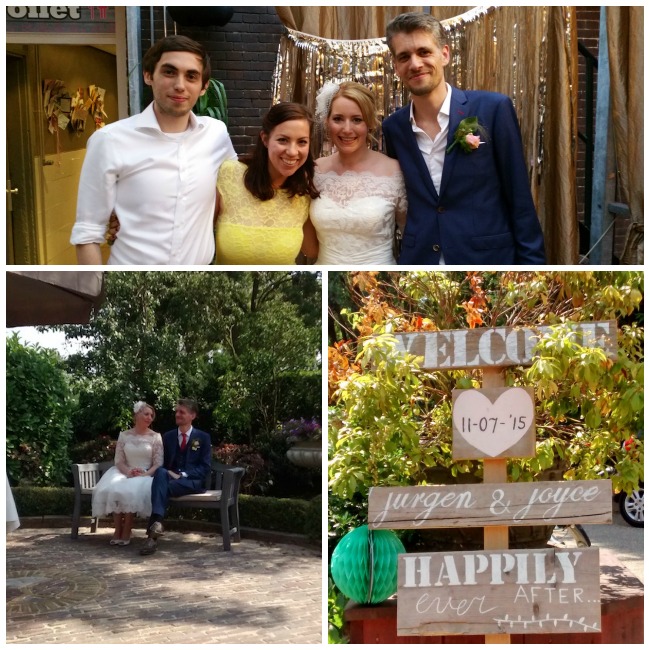 As good of a time we had, I'm looking forward to being back home again. We got by these past few days living off of rice cakes, deli meats, and berries because gluten free options didn't come often.
Better yet – by the time we get back home, we should have an actual kitchen again – you know, with drawers and cabinets and food ( oh my!). I've mentioned a couple of times before how our kitchen has been undergoing construction since late February/March to fix a leak in the wall and I cannot wait to get back to normal again. I'm also looking forward to posting more recipes again. With everything going on these past couple of weeks I haven't been able to do nearly as much as I have wanted to do with this blog. I've been reading everything and anything I can get my hands on about blogging, improving food photography, and creating worthwhile content that I am just really excited to get started with it all already. The sooner I can actually start implementing those thing rather than boring Mike with the details the better!
Until next time….
(Mike & I have a bit of catching up to do with Game of Thrones first. How did it take so long to watch this show?!)