Guess who's finally on Yummly….oh yeah. ( I just said that in the kool aid man voice).
Have you ever tried to look up a recipe that specifically didn't contain a particular ingredient? Unless you were looking up a well known food allergy like 'gluten free' or 'dairy free',  chances are you ended up with a load of recipes that contained the exact food item that you wanted to avoid.
Thankfully for me (and you) that Yummly CEO Dave Feller ran into this same exact issue one day when he was trying to look up a recipe without mustard.
To break it down, Yummly is essentially a food inspired search engine designed to help you find you recipes that fit your personal needs and desires. Think Pinterest, but with 100x's the amount of food porn.
As a person who has to cook and prepare a lot of allergy free food, Yummly is a godsend. After you sign up you can fill out your taste preferences to include/exclude foods based on what you want/don't want. You can also list specific foods that you don't like.
In addition to choosing what foods not to search for, you can also choose you favorite cuisines and your skill level in the kitchen – all information that helps the Yummly search engine find recipes that were practically made for you.
Not only can you use the Yummly search filters to find recipes, but you can now use it as you browse the web. Since more and more food bloggers are jumping on board the Yummly Express you'll start to see these tiny little yum buttons on posts that look like this:
By clicking the "Yum" button you're saving that recipe to your Recipe Box that was created when you first signed up. Easy as pie.

I've only been using Yummly for a month now, but I've seen a huuuuge increase in my traffic because of it. In fact, Yummly brings in the most amount of traffic after StumbleUpon. Adding the "Yum" button to your food posts is a powerful tool that gives your readers another chance to share your content. Who doesn't like that?
So there ya go. An abridged version of what Yummly is and why you should be using it. If you want to know more about how to use it, I'll go ahead and direct you to this page. I know that we all probably have more than our share of social media, but a) we're talking about food here and b) it's not so much social media as it is a search engine made just for you.
Until next time my friends,
Sarah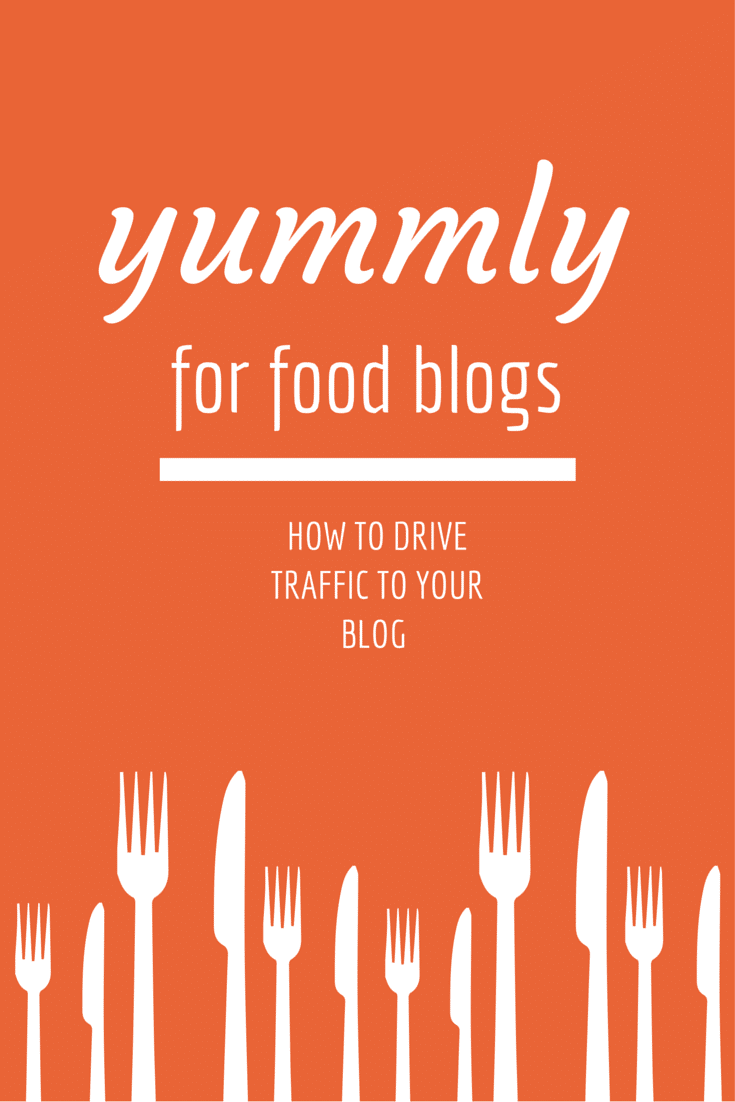 She brains and reluctant dishwasher for A Saucy Kitchen