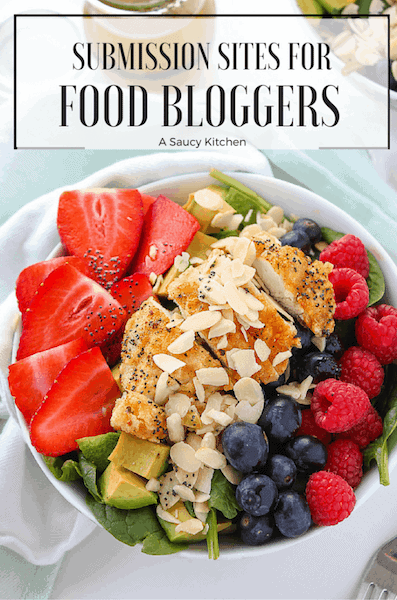 When I first started food blogging I felt like an island. My blog was this tiny little thing in the middle of the sea and no one even knew I was there.
Part of me was operating on a build it and they will come mentality (probably out of self preservation) and part of me was wondering what the heck I was doing wrong. Looking back I don't necessarily thing I was doing anything wrong, I just wasn't doing enough right.
'Built it and they will come' is only part of the equation when it comes to building a blog (or business of any kind). When applied to business the saying should really be built it, promote the heck out of it, and then they will come. If you're not doing everything you can do get people to stop and look then why would anyone bother?
It's not that I didn't know that I needed to share my blog everywhere, I just didn't know where to go. Other than Pinterest I was completely clueless. It was months before I even realized that Food Gawker was a thing, but at that point my photography was so bad I didn't have an icebergs' chance in hell of getting anything accepted.
Eventually I found myself creeping around The Food Blogger Pro  (<—affiliate link!) community forums which opened my eyes to all of the different places that I could share recipes. Little by little my photography improved, my list of submission sites grew, and people started to come to my blog.
photograzing sites: what are they?
Think Pinterest but for food and smaller photos! Food Submission sites  are websites that rely on community contribution from bloggers. They share a thumbnail sized picture of your recipe, the name, and a link back to your blog. Sites like Buzz Feed and the Huffington Post are also known to visit these sites when looking for recipes to include in their recipe roundups.
submission sites for food bloggers
This is my ever growing list of food grazing sites that I submit to on a regular basis. Each site has different requirements, but in general they are all going to ask for:
an email adress
link to your recipe
a cropped photo
name/short description of the recipe
SPECIALTY FOOD
7. Finding Vegan <—must be vegan
8. Oh My Veggies Potluck <—must be vegetarian
9. Healthy Aperture <—healthy recipes
10. Jalapeno Mania <—recipes with peppers
Foodista is another great site that you should check out. They have daily features for "Food Blogger of the Day" & "Drink Blogger of the Day". You can submit your own blog to be considered through the contact form for a chance to be featured which means that your blog will be shared on their Facebook page (over 260,000 likes so far) and a link on their blog which is always helpful for SEO.
summing it up
As a rule of thumb I don't submit to sites that include my entire recipe instructions and all, but that is a decision that is entire up to you
I recommend keeping an eye on your Google Analytics to see where your traffic is coming from so that you can focus on submitting to those sites. When I was only getting a few thousand page views a month I submitted to as many as I could for a few extra page views – back then 10 clicks from Food Spreading meant a lot. Now that I'm getting significantly more traffic I have narrowed down my list to submitting to the sites that send me the most traffic so that I can focus more time on creating content that is worth sharing.
On average it takes me about 30-45 minutes to submit my photos. It's incredibly tedious work, but it's easy. I'd recommend sitting down with a cup or coffee/tea, putting on some music and just powering through.
Also, don't forget sites likes Pinterest, Yummly, Flipboard, and Facebook are great for sharing content! If you're anything like me self promotion doesn't come naturally, but it's necessary if you want to grow your blog and spread your message.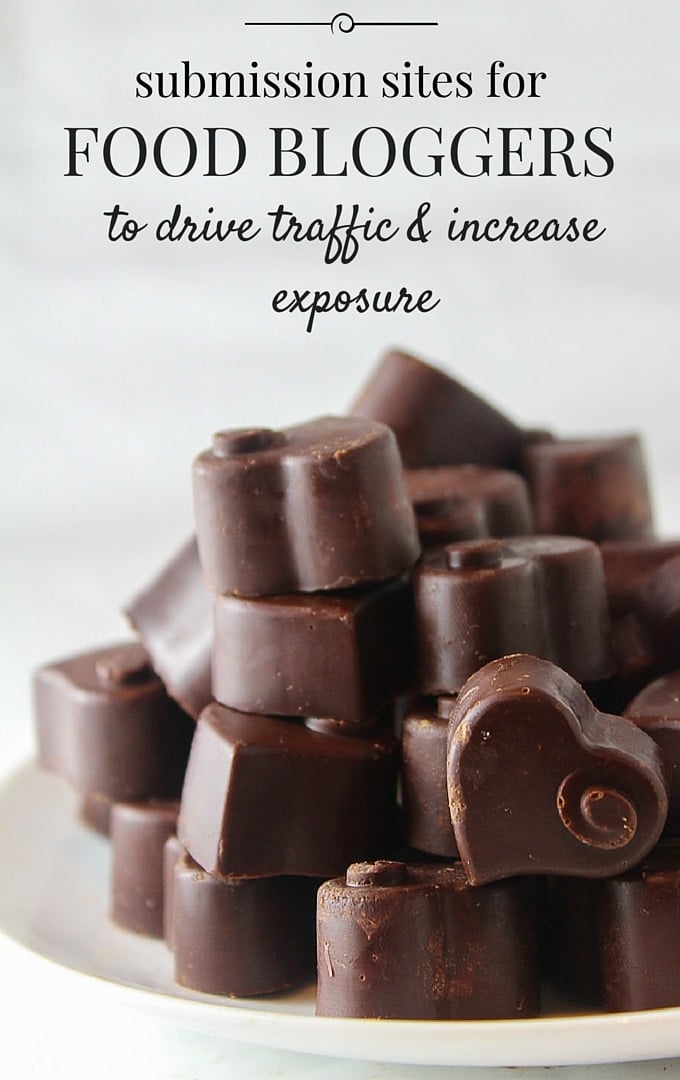 What about you? Where are your favorite places to share blog posts and connect with other bloggers? Leave me a comment below if you have anything you'd like added to the list!