Sweet and tangy Cucumber Lime Mint Paletas – the perfect frozen treat to enjoy on a hot summers day! Paleo, Vegan, Low FODMAP, and AIP friendly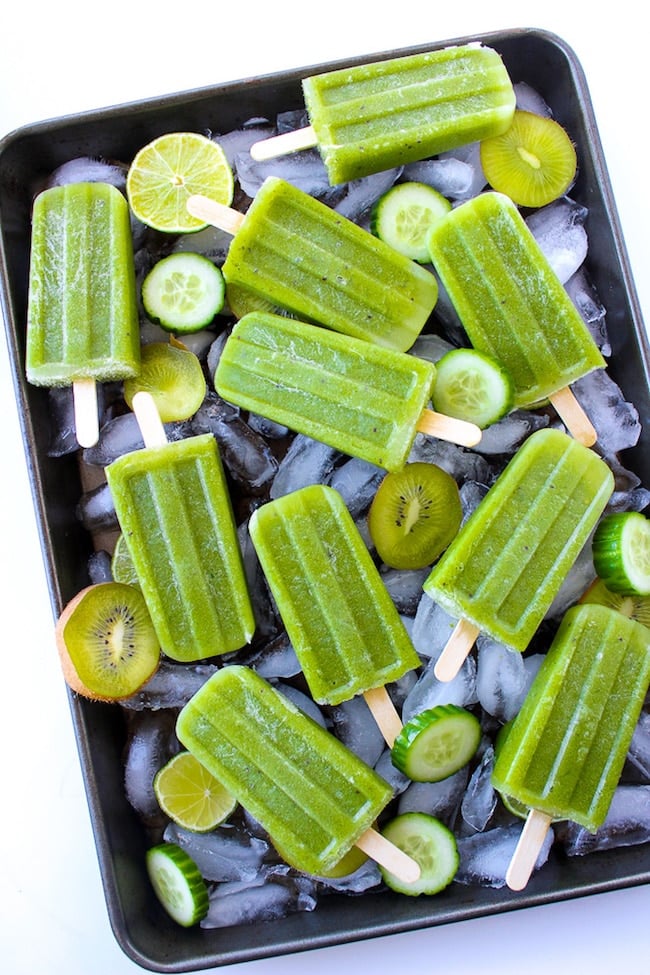 Disregarding the 5 minute blitz of snow we had last week, summer is no doubt on its way and I for one am PUMPED.
Give me sunshine. Give me heat. Give me all the frozen treats starting with these Cucumber Lime Mint Paletas. Cool?
If you're wondering why I decided to call these paletas instead of popsicles it's not because I'm trying to pretend like I'm being fancy (ok maybe a little). Really though I just felt like paletas is a more appropriate name considering that I started out making aguas frescas and decided to turn them into popsicles instead. Having just received my new ice lolly mould in the mail Mike and I have been itching to make anything and everything popsicle related.
Truth is I decided to change course once I started to strain the pulp from the juice and realized just how much I'd have to throw away. I hate food waste, and pulp or no pulp, I couldn't bring myself to just chuck it out. Besides, I'd rather be drowning in cucumber and mint rather than wondering where it all went.
These paletas are super easy to make – just blitz everything together in a blender and pour into your popsicle moulds to set. Depending on the type of sweetener you use you can customize these popsicles to suit your diet – paleo/low FODMAP/vegan etc. I like these popsicles quite tangy, but if you're like Mike and have more of a sweet tooth feel free to add an additional tablespoon or so of your sweetener- tasting as you go until you're happy.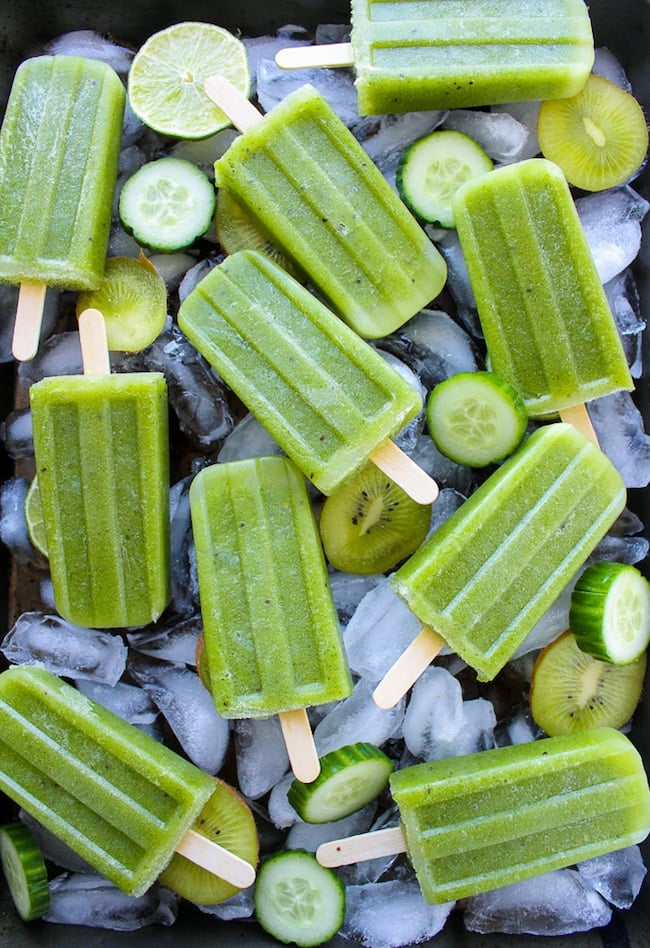 FACEBOOK | INSTAGRAM | PINTEREST | SNAPCHAT
Don't forget to #asaucykitchen if you try this recipe You can also post your pictures to my facebook page!
Yield: 6 popsicles
Cucumber Lime Mint Paletas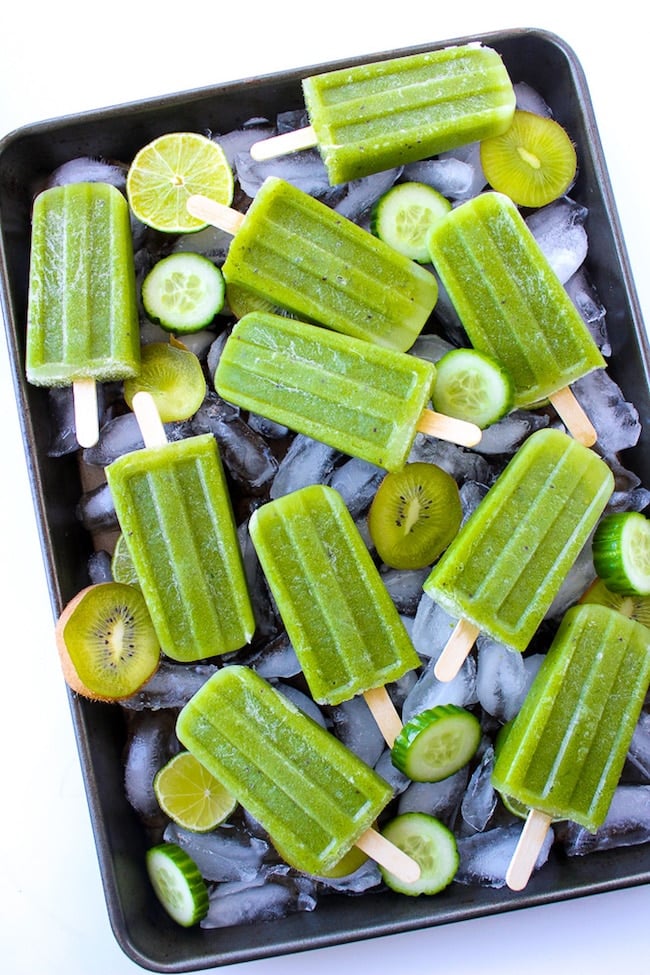 Sweet and tangy Cucumber Lime Mint Paletas - the perfect frozen treat to enjoy on a hot summers day! Paleo, Vegan, Low FODMAP, and AIP friendly
Ingredients
1 lb cucumbers, about 2 medium cucumbers diced
1/2 cup fresh lime juice, 118 ml, 5-10 limes depending on how juicy they are
1 1/4 cup packed mint leaves, stems removed
4 kiwis peeled
1/4 cup maple syrup, 90 grams, honey, or agave
1 1/4 cup water, 295 ml
Instructions
Add all of your ingredients to a blender and blend until smooth.
Pour the mixture into your popsicle moulds and freeze until solid for 3-4 hours.
Notes
Use maple syrup for low FODMAP option
This makes 6-12 popsicle's depending on the size of your mould
Nutrition Information:
Yield:
6
Serving Size:
popsicle
Amount Per Serving:
Calories:

85
Sodium:

10mg
Carbohydrates:

20g
Fiber:

2g
Sugar:

13g
Protein:

1g
This post contains affiliate links.  I only post links for products I personally use and believe in. If you make a purchase on Amazon after clicking one of my links, I receive a small commission and the price you pay is not affected.  Thank you!