Rich, nutty and subtly sweet – learn how to easily make your own homemade hazelnut butter with nothing more than about 15 minutes in the oven, a good blender and a little bit of patience. Use as a snack spread, in smoothies, baking and more!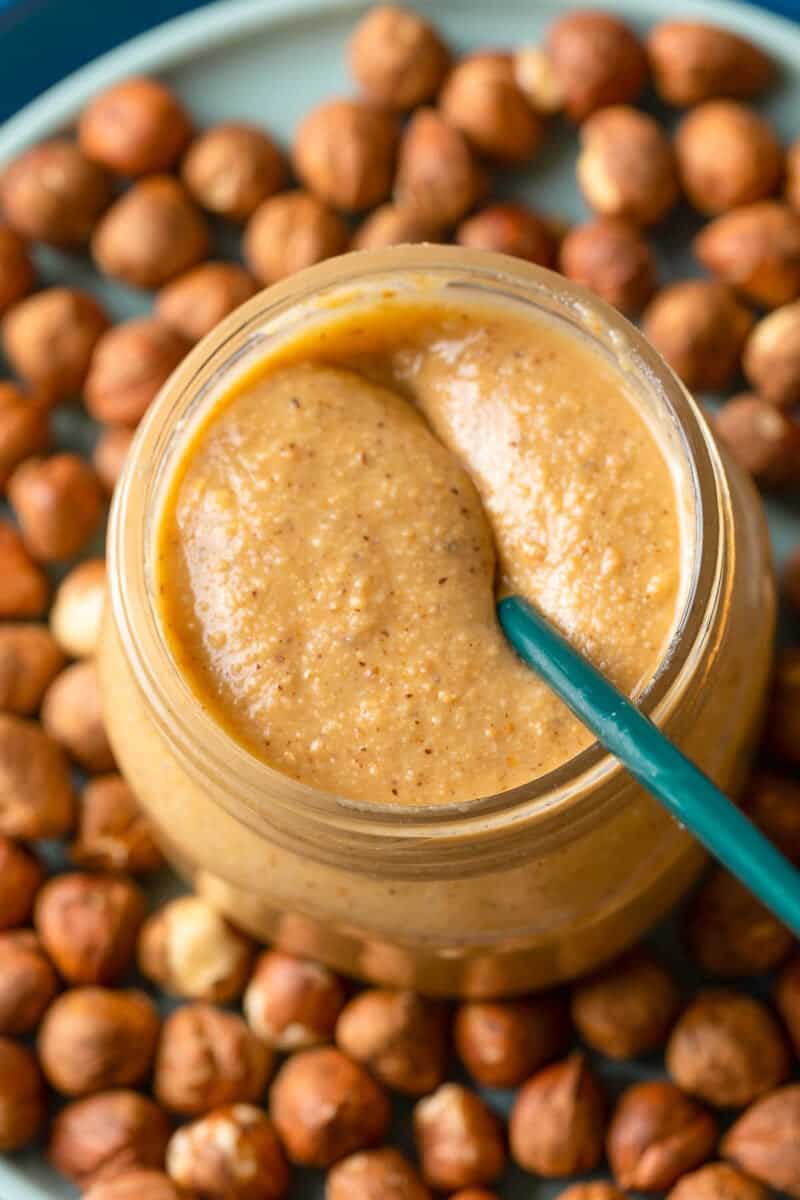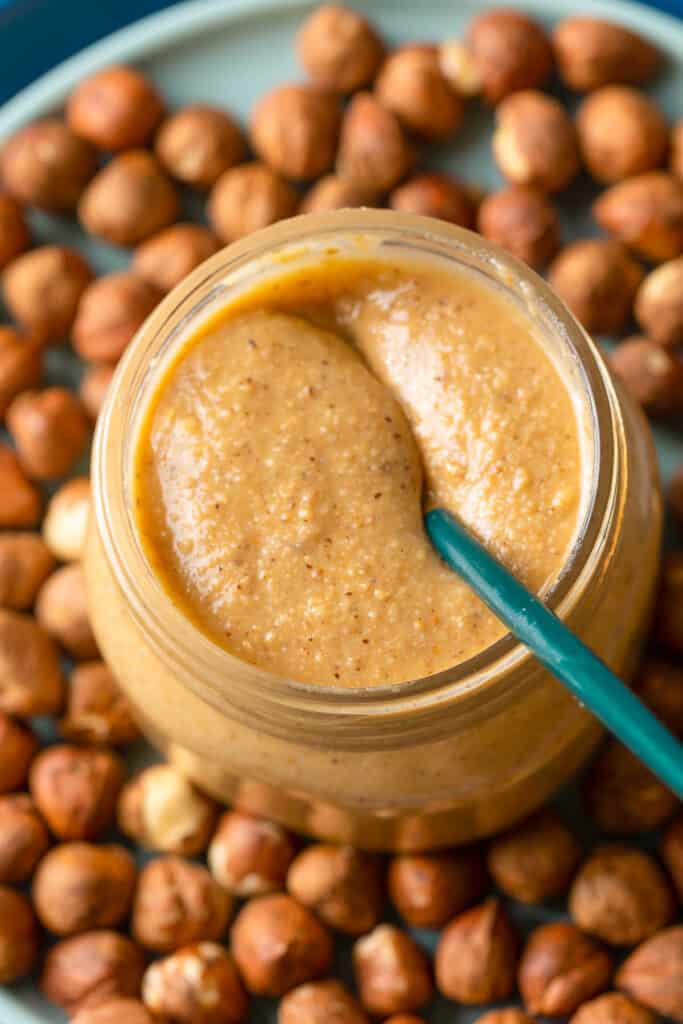 Roasted Hazelnut Butter
a little smokey
a little sweet
incredibly nutty
insanely delicious
There are a lot of reasons to make your own hazelnut butter at home. Most of them will appeal to your tastebuds.
Roasted hazelnuts have a such a complex and unique flavor with a natural sweetness that's just undeniably good. Blended up into a smooth hazelnut paste just means more goodness in every bite!
In case that's not quite enough, keep in mind that homemade nut butter recipes are almost always healthier than store bought varieties.
You control the ingredients meaning there are no added palm oil or preservatives. Plus, you get to dictate how much added sugar (if any) you want to include.
The best hazelnut butter is always a homemade one. It's just a fact.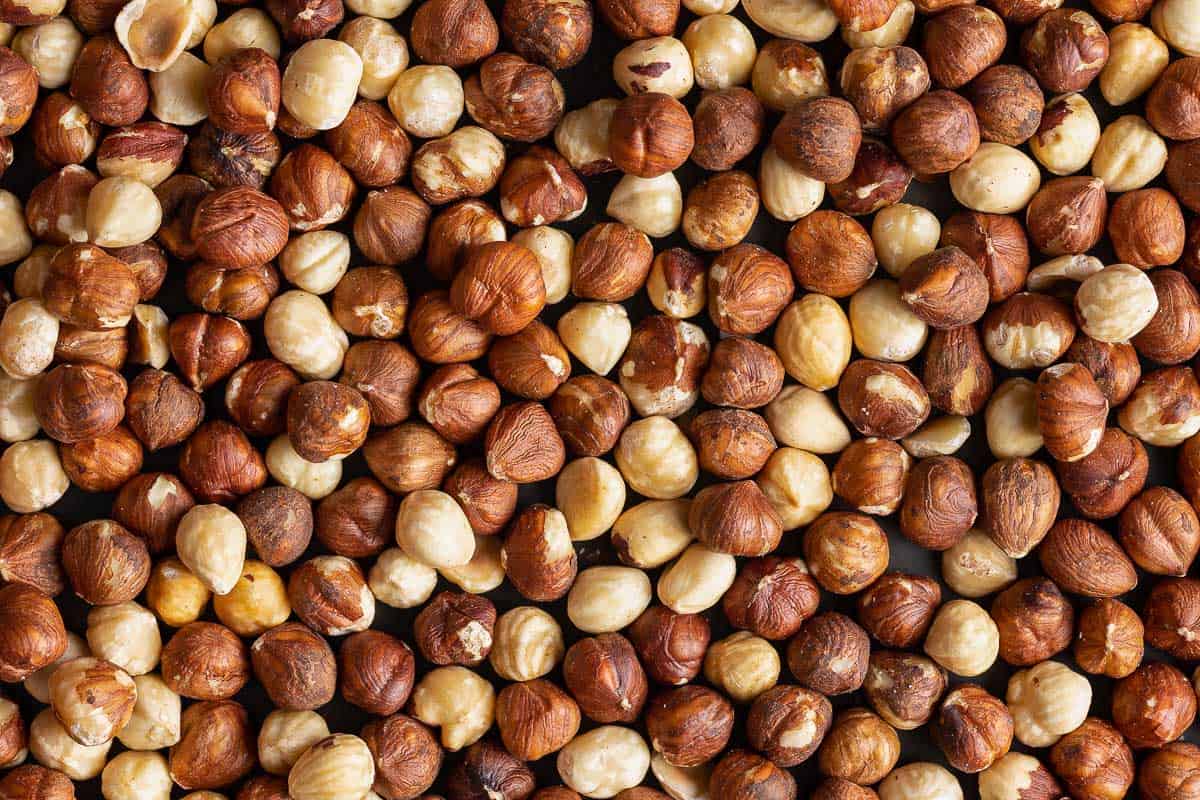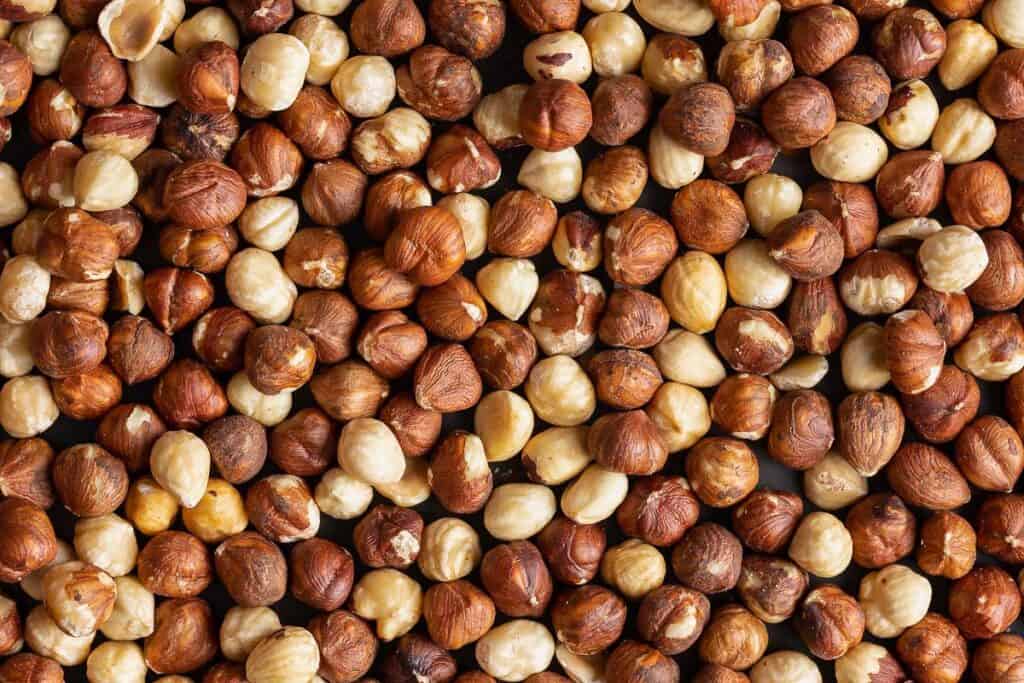 Homemade Hazelnut Butter Steps
Hazelnut butter (like other homemade nut butters) is actually quite easy to make! You just need a good (powerful) blender or food processor to get the job done.
The steps basically come down to two main things:
Roast the hazelnuts (if you didn't already buy pre-roasted hazelnuts).
Blend until you get a smooth butter.
How to Roast Hazelnuts
A few things to keep in mind when roasting:
Times will vary slightly depending on oven and hazelnut size though it will generally take around 15 minutes in total.
You can start with blanched or un-blanched hazelnuts (with or without the hazelnut skins).
Hazelnut skin tastes bitter which is why you want to remove it before blending. A little bit of skin left is fine, but try to remove most.
Roasting & De-Skinning Steps
Spread about 1 pound of hazelnuts across a large rimmed baking tray.
Place in the middle of the oven and roast for about 12-15 minutes until golden brown and fragrant.

Keep an eye on the oven in the final minutes as the nuts will go from fine to burnt, quickly.

Let cool a couple minutes, then wrap the hazelnuts up in a clean kitchen towel. Leave in the towel for a minute or two. The heat and steam from the warm hazelnuts will further soften the skins.
Gently rub the towel with nuts still inside. The friction of the nuts rubbing against the towel will help loosen remaining skin.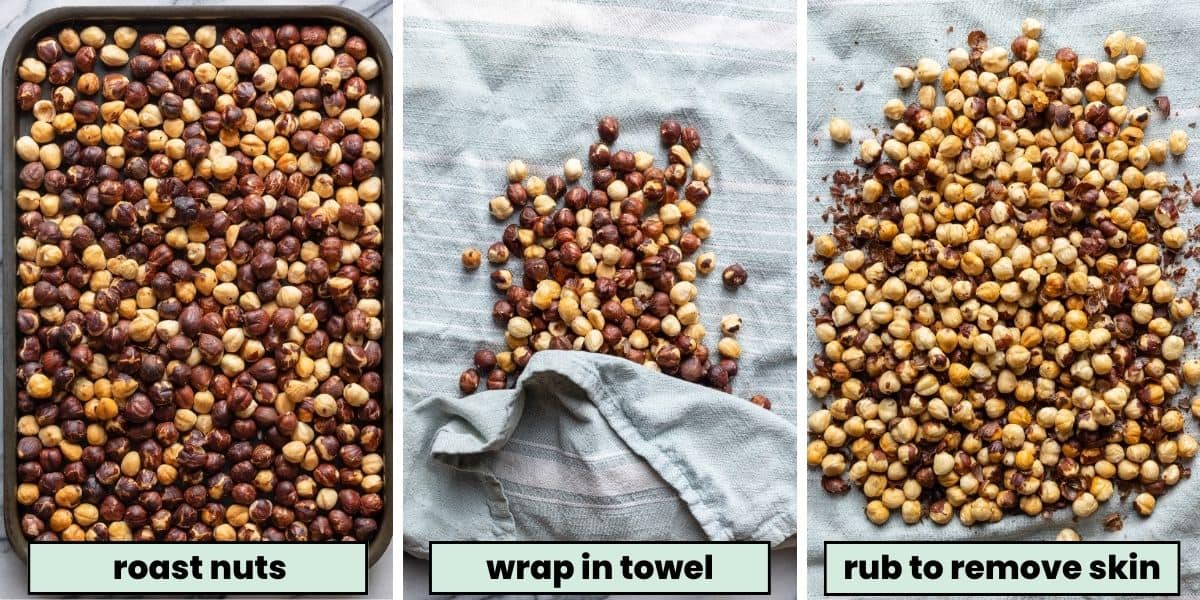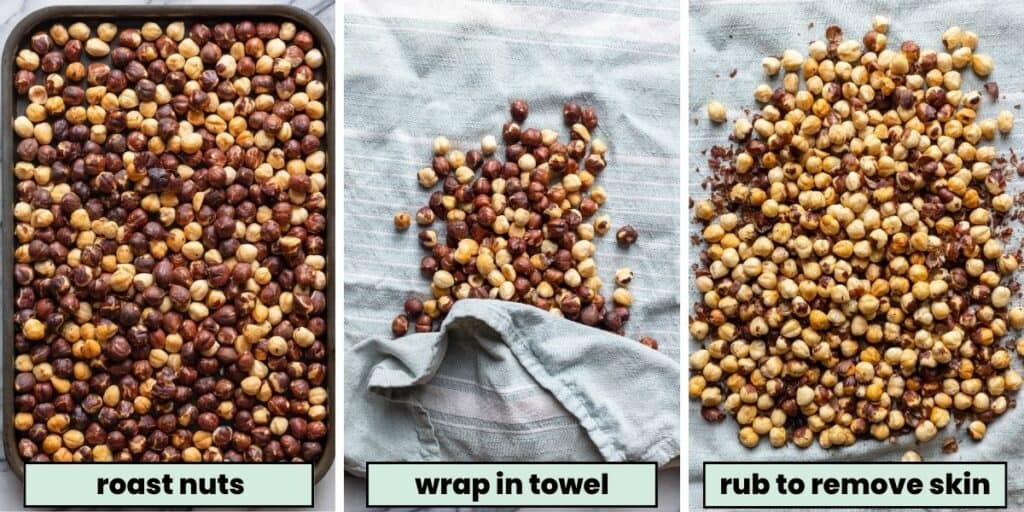 Hazelnut Butter Blending Steps
Place hazelnuts in a blender or bowl of a food processor along with a pinch of salt.
Cover and start blending to break the hazelnuts down.
Stop the blender every so often to scrape down the sides to help blending.
Continue until you reach your desired nut butter consistency.
Blending Tip
The natural oils already present in hazelnuts will release as they blend. This should be enough to transform the whole nuts into a creamy spread.
If you feel that your blender needs a bit of help to get the job done, feel free to add 2-3 teaspoons of a neutral flavored oil. A small amount of added oil will help speed things right along.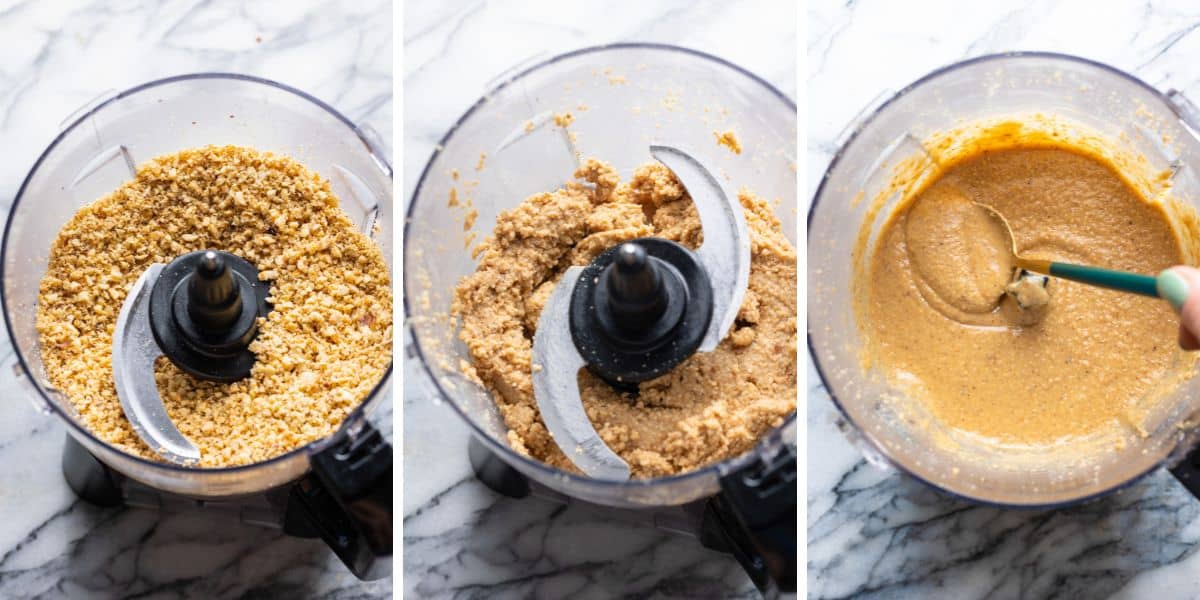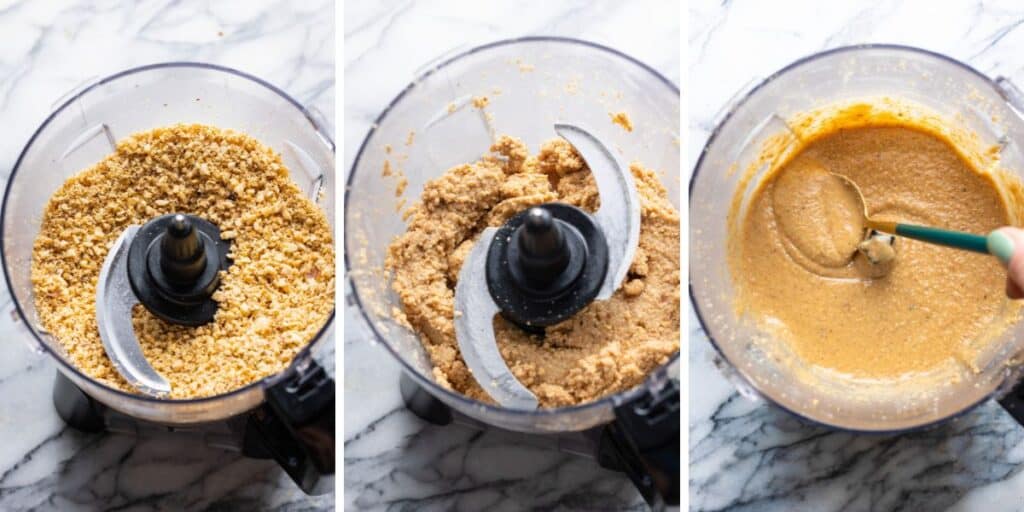 Flavor Additions & Variations
The great thing about making your own nut butter is the potential for flavor customisation. While you don't need to add anything to make this, there are definitely a few simple ingredients you can add to personalise your nut butter!
Ground cinnamon: 1/2 – 1 teaspoon depending on how intense you want the cinnamon flavor.
Vanilla Extract: 1/2 – 1 teaspoon for a subtle sweetener enhancement.
Sugar: Keep it refined sugar free with honey, maple syrup or coconut sugar.

The amounts will really depend on how sweet you want this. I recommend only adding 1-2 tablespoons at a time. Taste in between each addition.
Hazelnut Butter Storage
Keep in a sterile jar or airtight container.
Store in a cool, dark cupboard for up to one month at room temperature or in the fridge for 2 months.
Keep stored in the fridge until ready to use.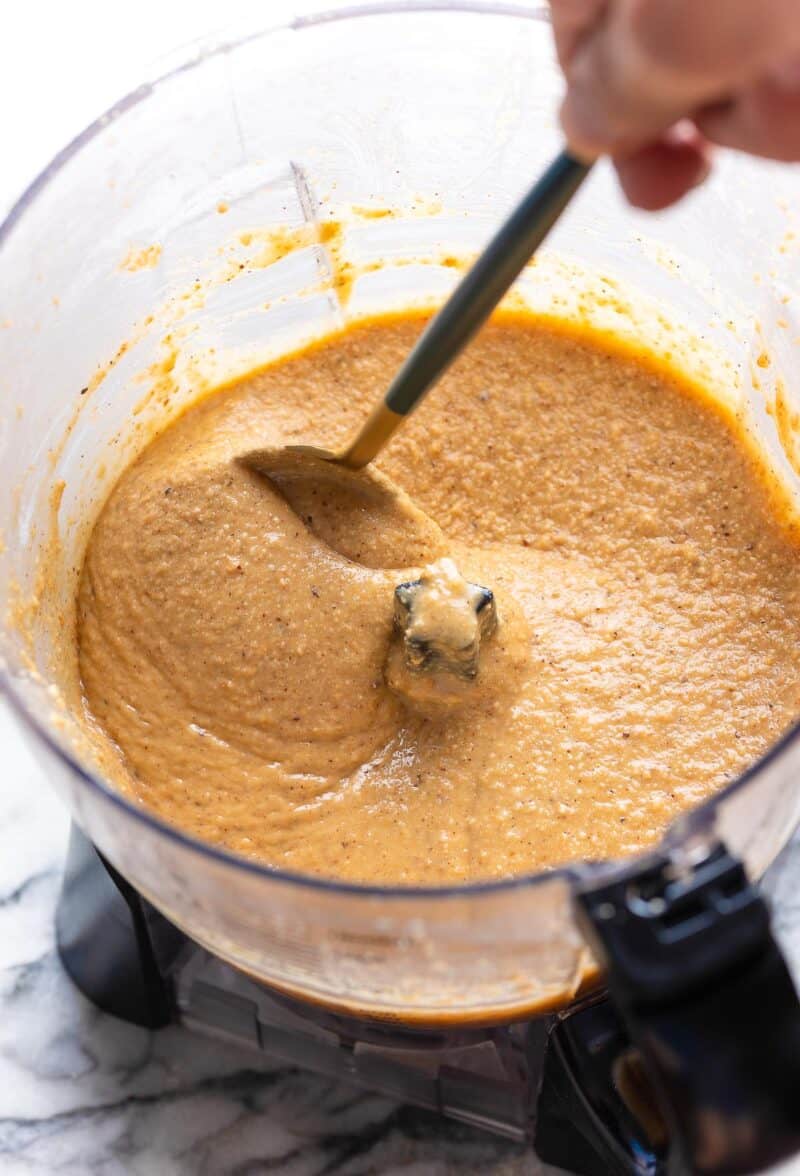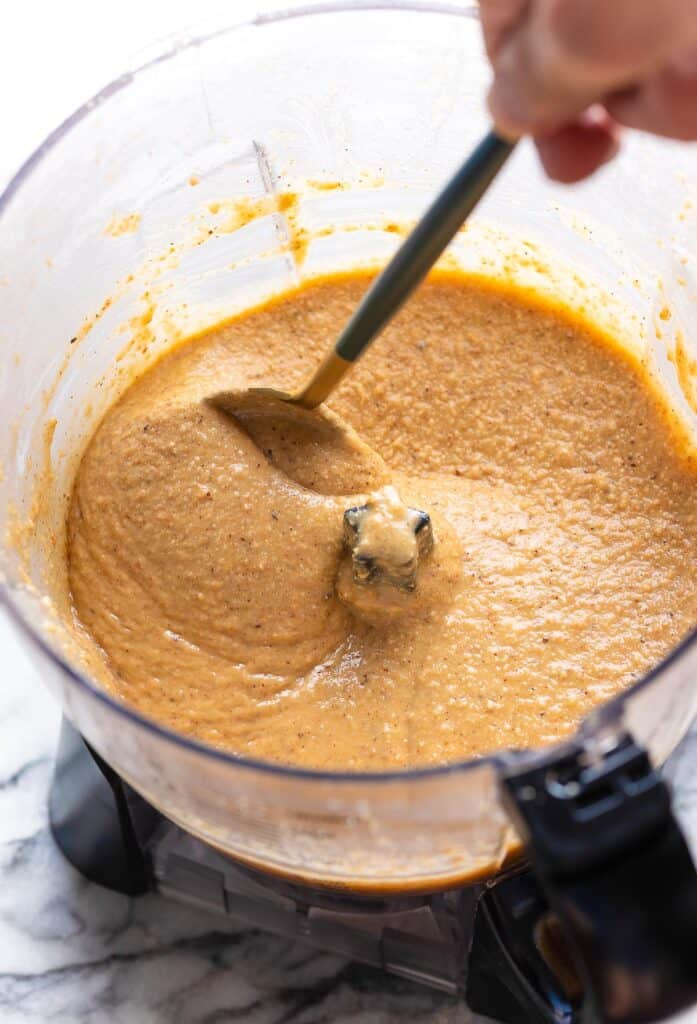 What to do with Hazelnut Butter?
Use this hazelnut spread anywhere you might use other natural nut butters!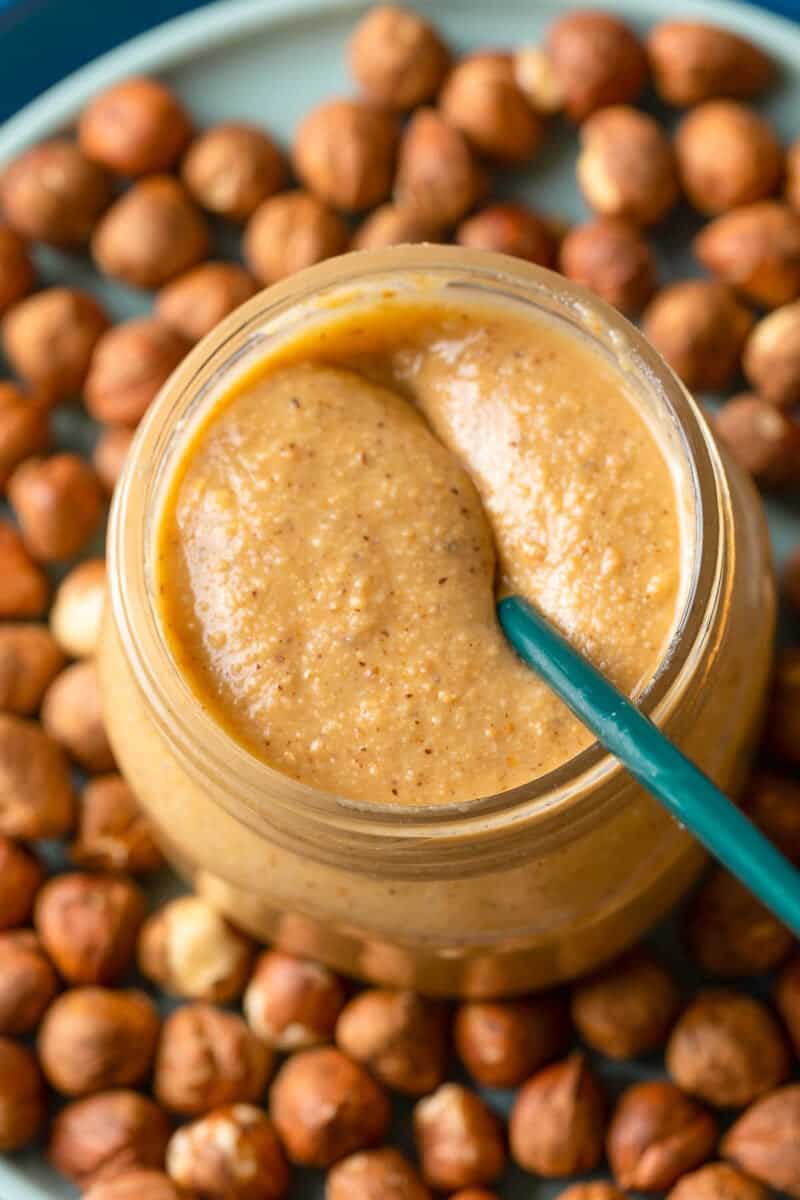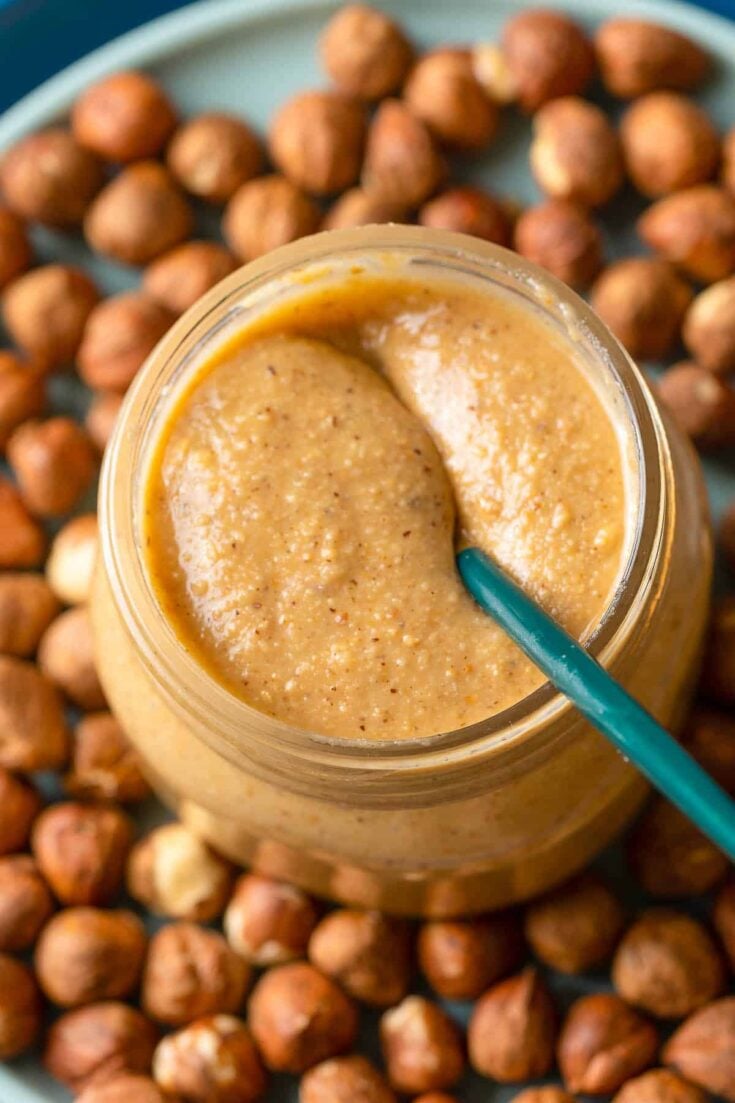 Recipe
Homemade Hazelnut Butter
Yield:
about 1 1/2 cups
Prep Time:
15 minutes
Cook Time:
15 minutes
Total Time:
30 minutes
Learn how to easily make your own homemade hazelnut butter with nothing more than about 15 minutes in the oven, a good blender and a little bit of patience.
Ingredients
3 cups raw hazelnuts (400g or about 1 pound)
1/2 teaspoon salt
Instructions
Preheat oven to 350°F/180°C.
Spread hazelnuts across a large, rimmed baking sheet in a single layer. Place in the middle of the oven and bake for 12-15 minutes until golden and fragrant.
For unblanched almonds (skin still on): wrap the roasted nuts into a clean kitchen towel. Let the nuts sit in the towel for a minute or two to steam. Gentle rub the towel (nuts still inside) to loosen up the skins. Most of the skin should easily rub off here. Don't worry if there are still some bits of skin remaining.
Transfer the warm hazelnuts to a high-speed blender or food processor. Add salt. Cover and blend on high to breakdown the nuts. The hazelnuts will go through many stages before it turns into a smooth and creamy hazelnut butter. Stop the blender every so often and scrape down the sides of the blender.
Continue blending until you end up with a smooth and creamy hazelnut butter. This can take anywhere from a few minutes to 20 minutes depending on the strength of your equipment so just be patient if it takes awhile!
Pour the hazelnut butter into an airtight container and let cool to room temperature. Once cooled, use as you like and enjoy!
Keep stored in an airtight container in a cool, dark place for 1 month or in the fridge for up to 2 months until you begin to notice signs of spoilage (black or brown spots appearing in the jar or a sour smell).
Notes
You can use pre-roasted hazelnuts and go straight to blending.
If your blender is struggling to fully blend the nuts, add 2-3 teaspoons neutral flavored oil (or melted coconut oil) while blending to speed things along.
Feel free to add additional flavors like ground cinnamon, vanilla extract or sweetness (like honey or maple).
This website provides approximate nutrition information for convenience and as a courtesy only. Nutrition data is gathered primarily from the USDA Food Composition Database, whenever available, or otherwise other online calculators.