15 plant focused, savoury vegan + paleo diet recipes that'll make you glow! From cozy soups, creamy sauces, and colourful salads – here are 15 delicious ways to eat more veggies!

Paleo or Vegan? Vegan or Paleo? How about both!
For the past several years I've found myself making way more vegan + paleo diet recipes that I would have ever dreamed of. Not necessarily to follow any particular diet but because I've found that for many people labels like 'paleo' and 'vegan' are synonymous with 'safe'. Using these labels to choose food is a quick an easy way to identify whether or not something contains a particular food item that's off limits i.e. eggs, dairy, grains, soy, etc.
While paleo + vegan desserts recipes are always in abundance (and thank God for that!) the same can't always be said for more savoury recipes….which honestly is a huge shame because they're always insanely, and deceptively, delicious. Not to mention, incredibly nourishing. When you're working with so much less available it's pretty much inevitable plants become the real star players.
So maybe you're a vegan trying to eat less grains, or paleo trying to eat less meat – whatever your reason might be – you need these recipes in your life!
15 Savoury Vegan + Paleo Diet Recipes
1. Potato and Olive Stuffed Banana Peppers-A Saucy Kitchen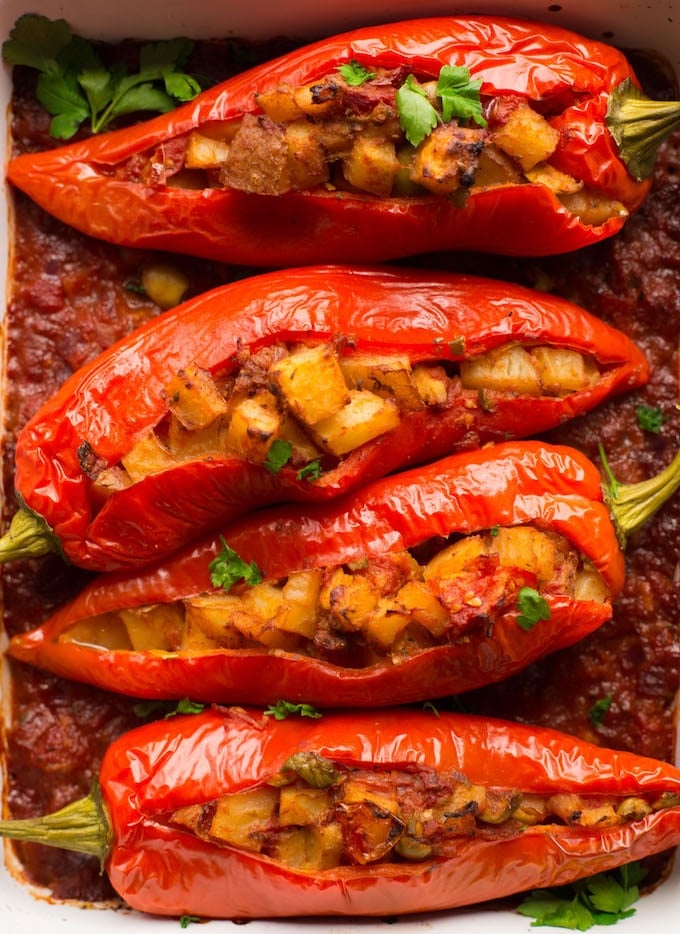 2. Spicy Kale Potato Breakfast Hash- A Saucy Kitchen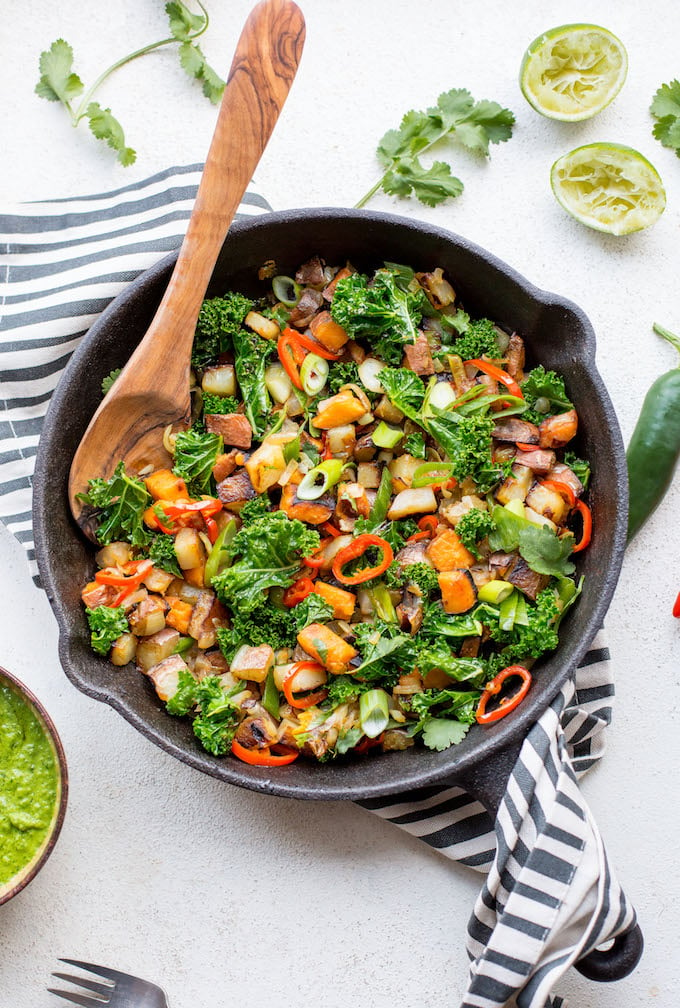 3. Roasted Cauliflower Steaks with Paprika Cashew Cream – Cotter Crunch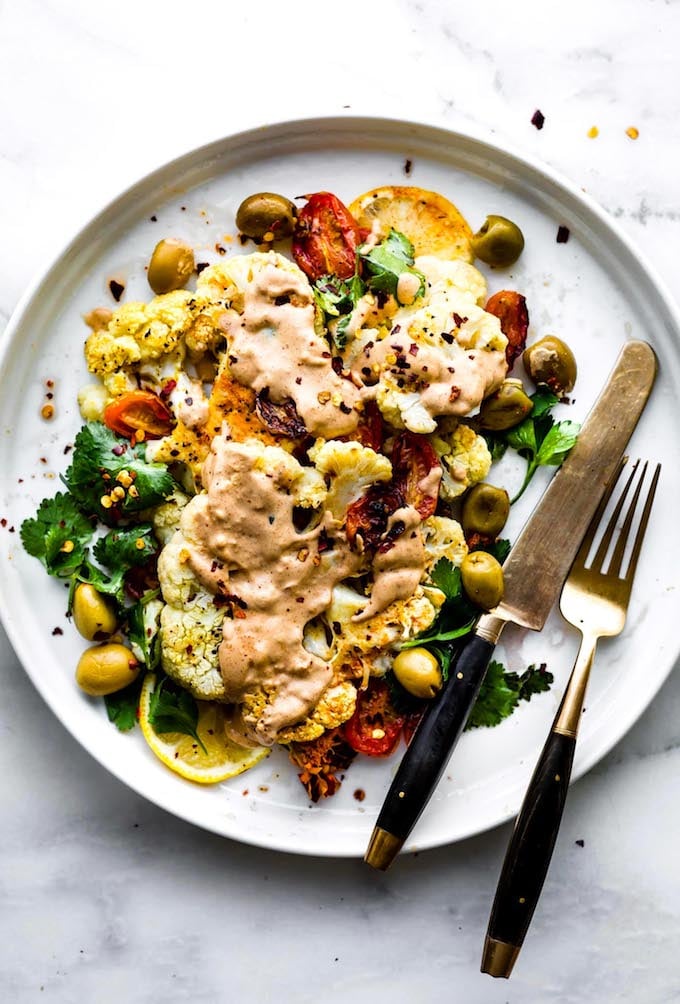 4. Thai Coconut Cabbage Soup – Cotter Crunch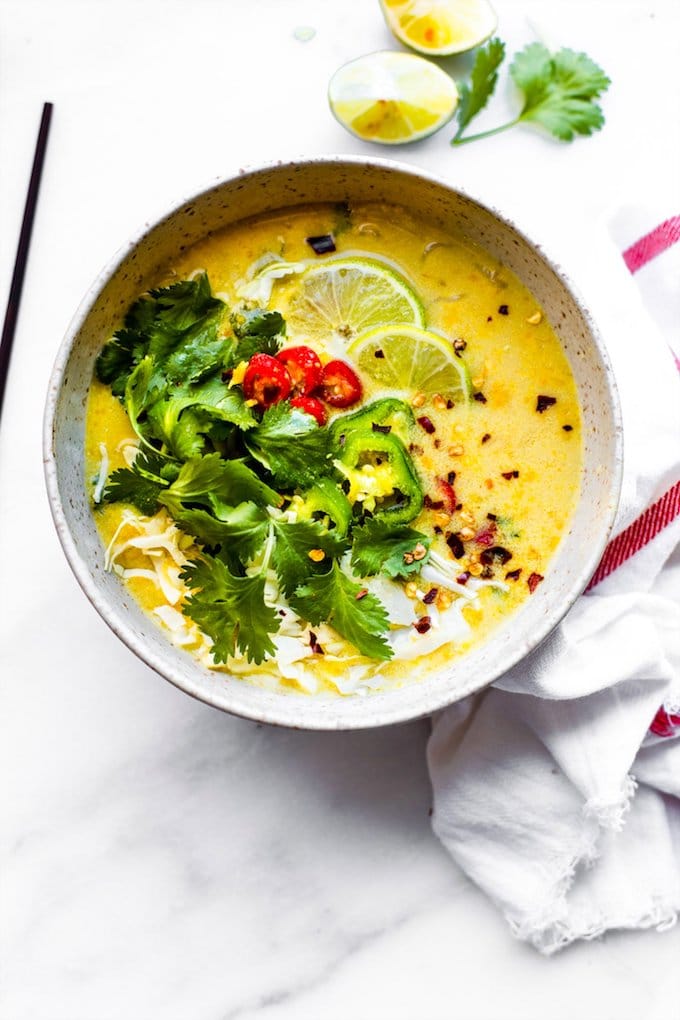 5. Green Goddess Fig Nourish Bowl – Cotter Crunch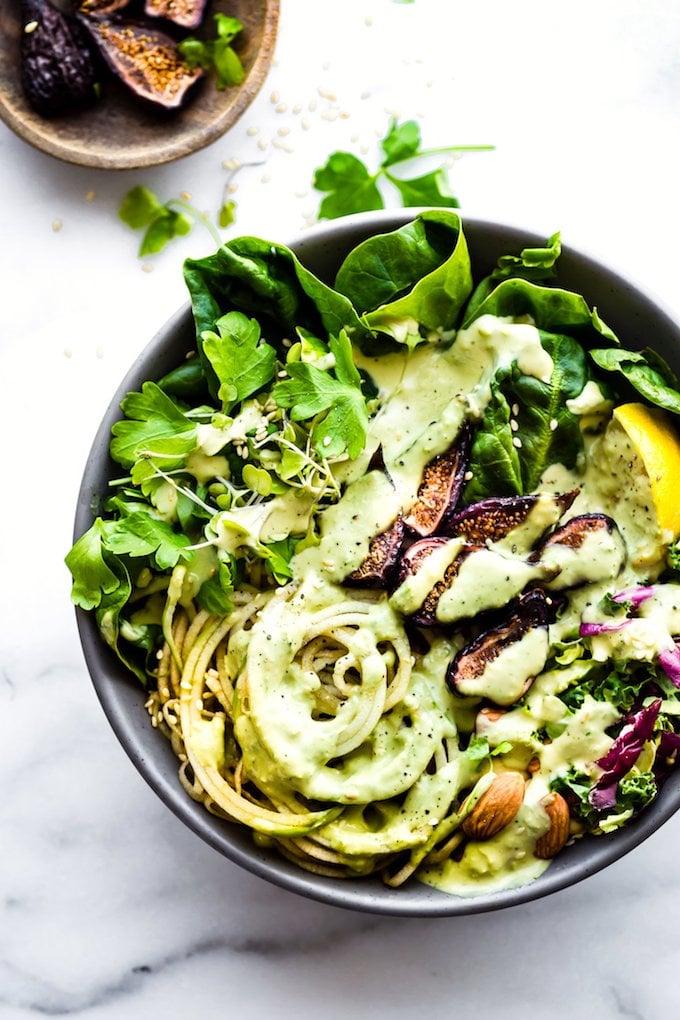 6. Easy Homemade Crockpot Vegetable Soup – Food Faith Fitness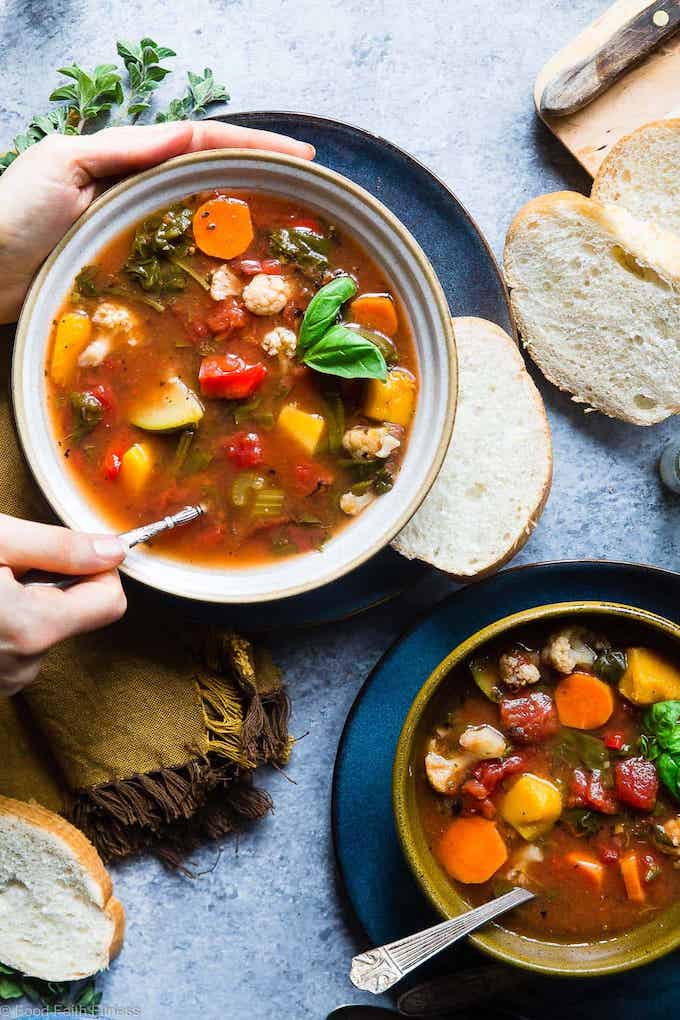 7. Vegan Mac and Cheese with Butternut Squash Noodles – Food Faith Fitness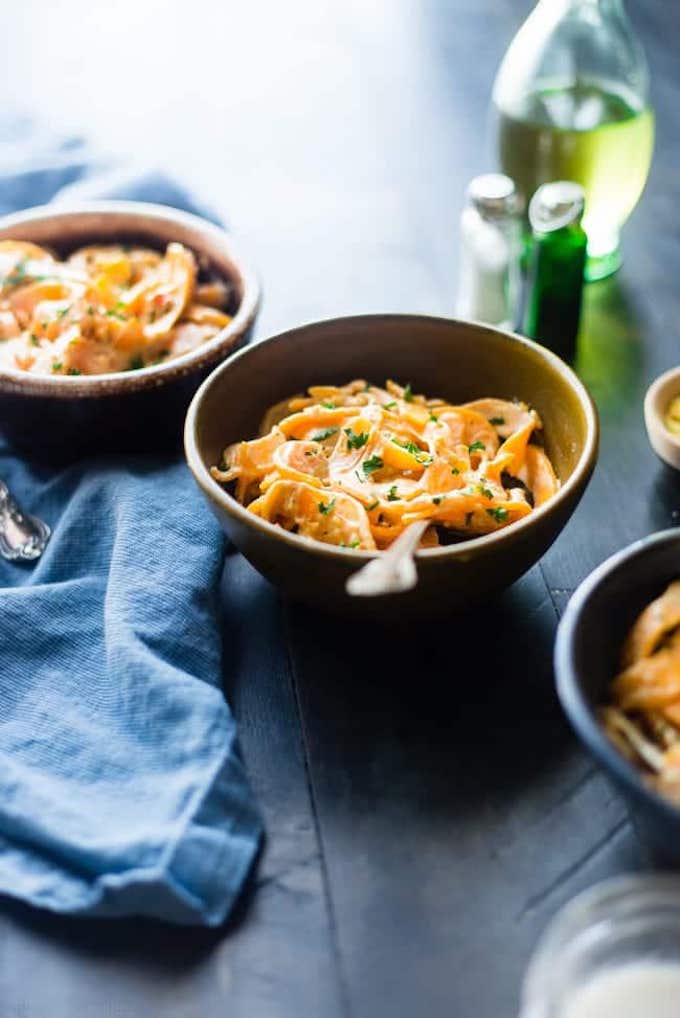 8. Greek Veggie Bowls – Lexi's Clean Kitchen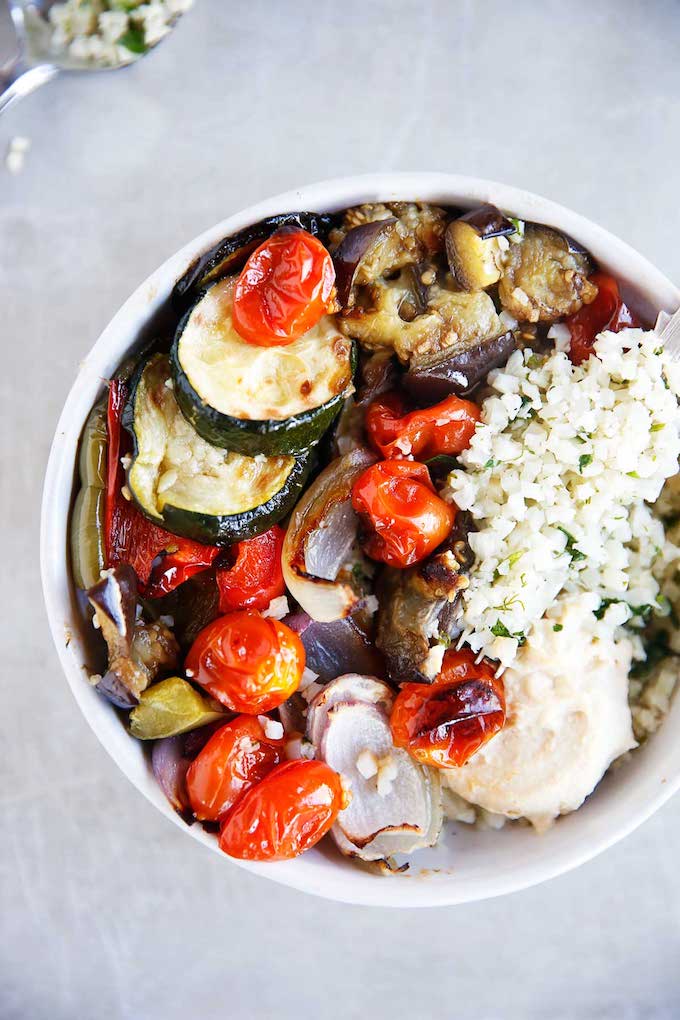 9. Broccoli Leek Soup – A Saucy Kitchen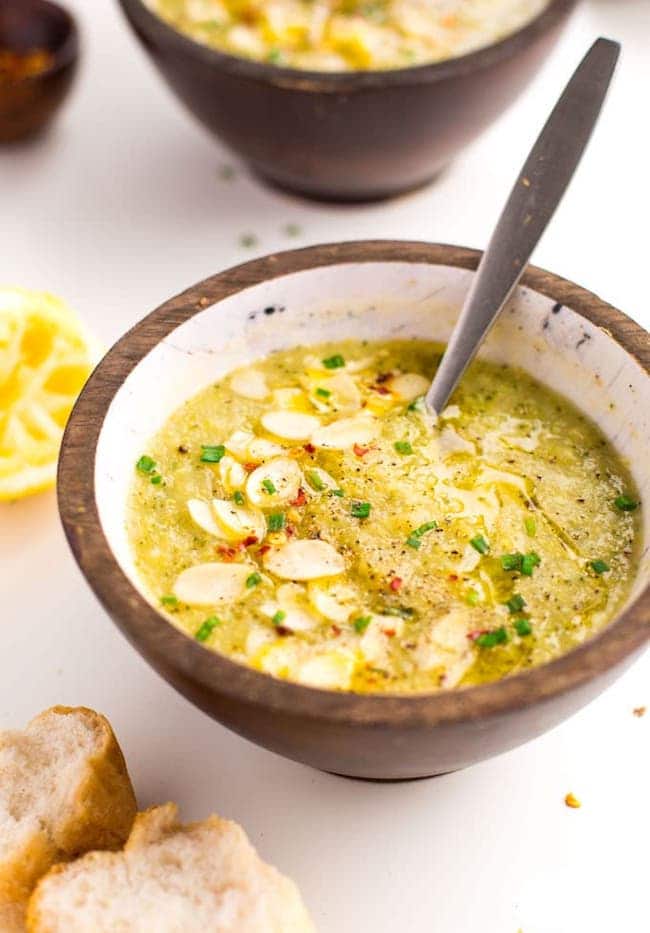 10. Cilantro Lime Cauliflower Rice – A Saucy Kitchen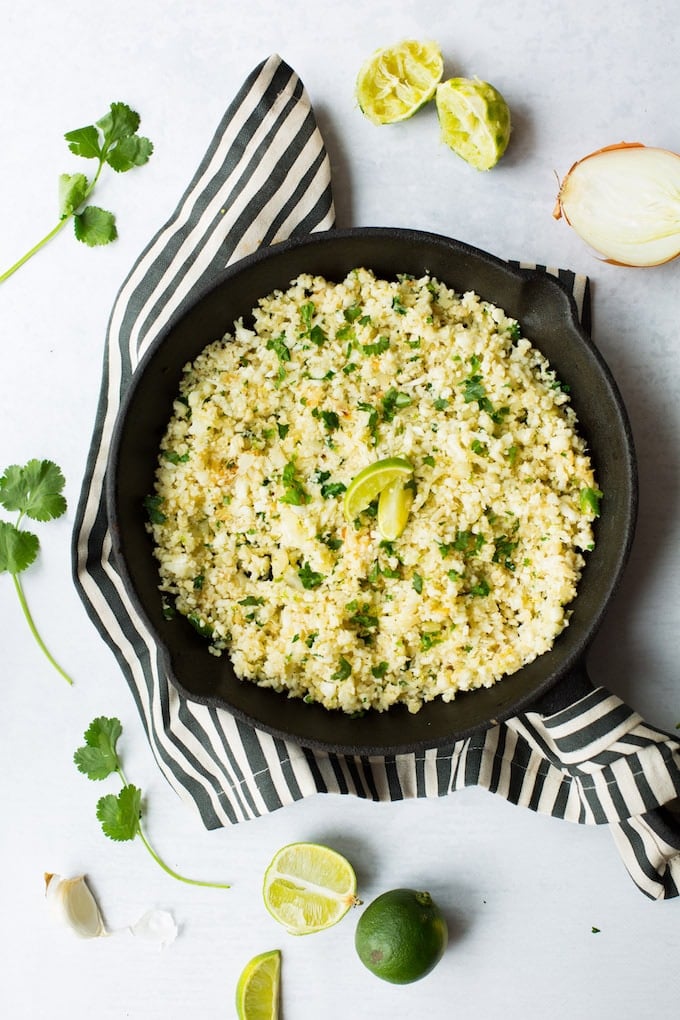 11. Harissa Portobello Mushroom Tacos – Healthy Nibbles and Bits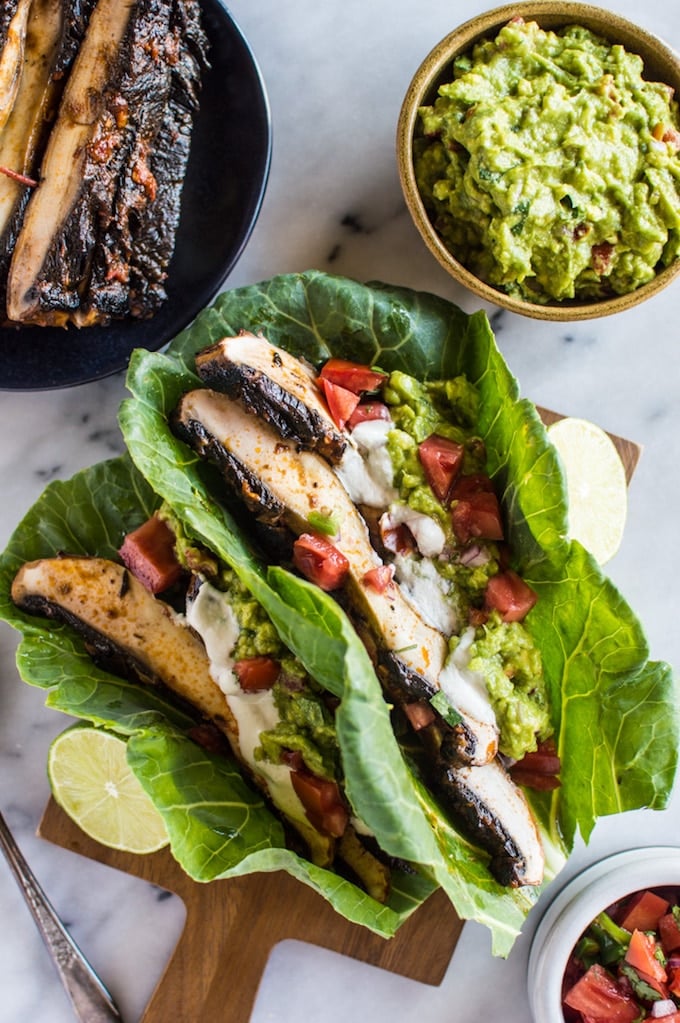 12. Creamy Gingery Carrot and Sweet Potato Soup – Healthy Nibbles and Bits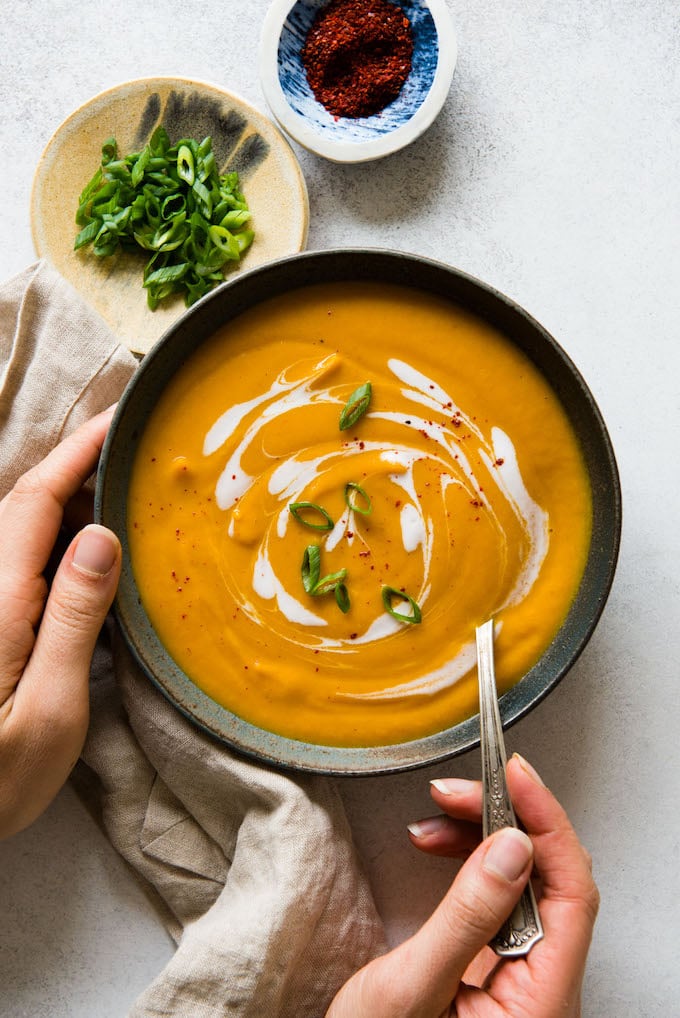 13. Spiralized Ratatouille – Cookie + Kate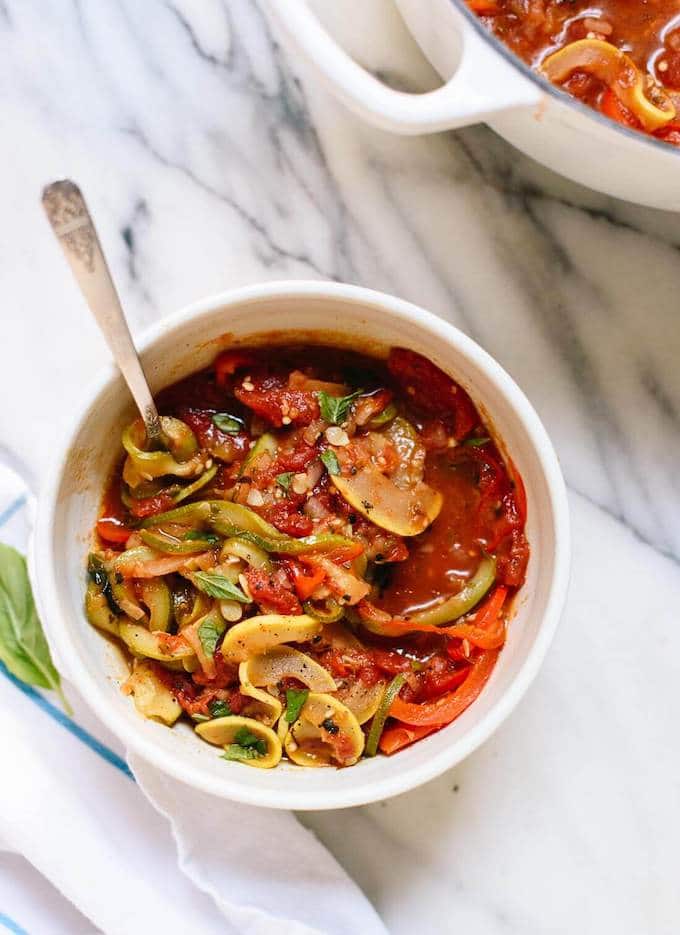 14. Cabbage and Carrot Slaw with Almond Butter Vinaigrette – Healthy Nibbles and Bits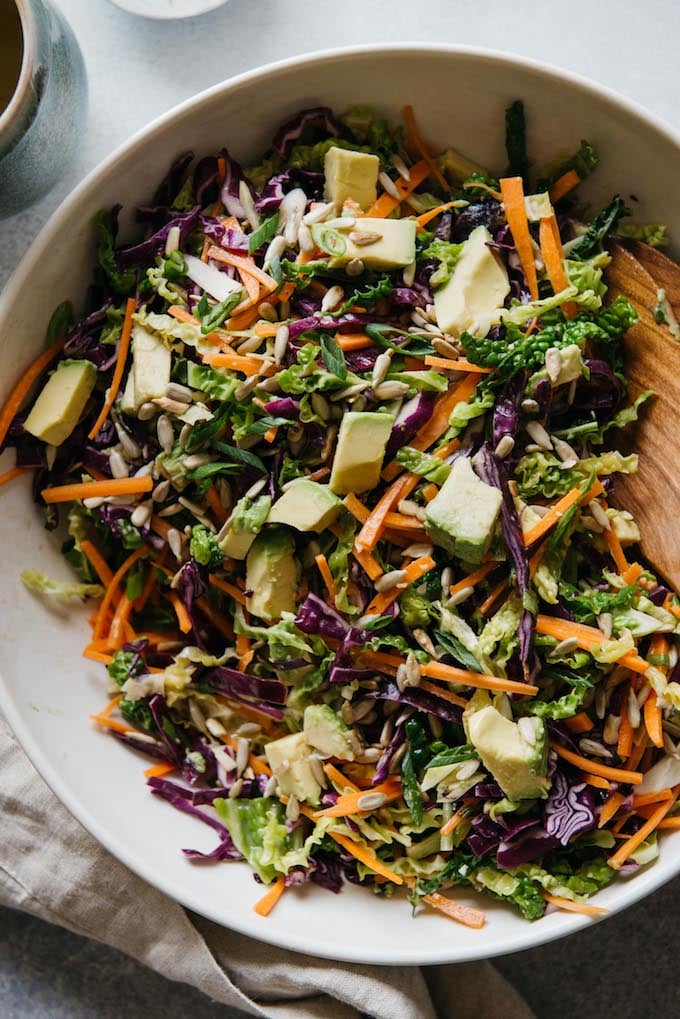 15. Sesame Ginger Zucchini Noodles – Paleo Gluten Free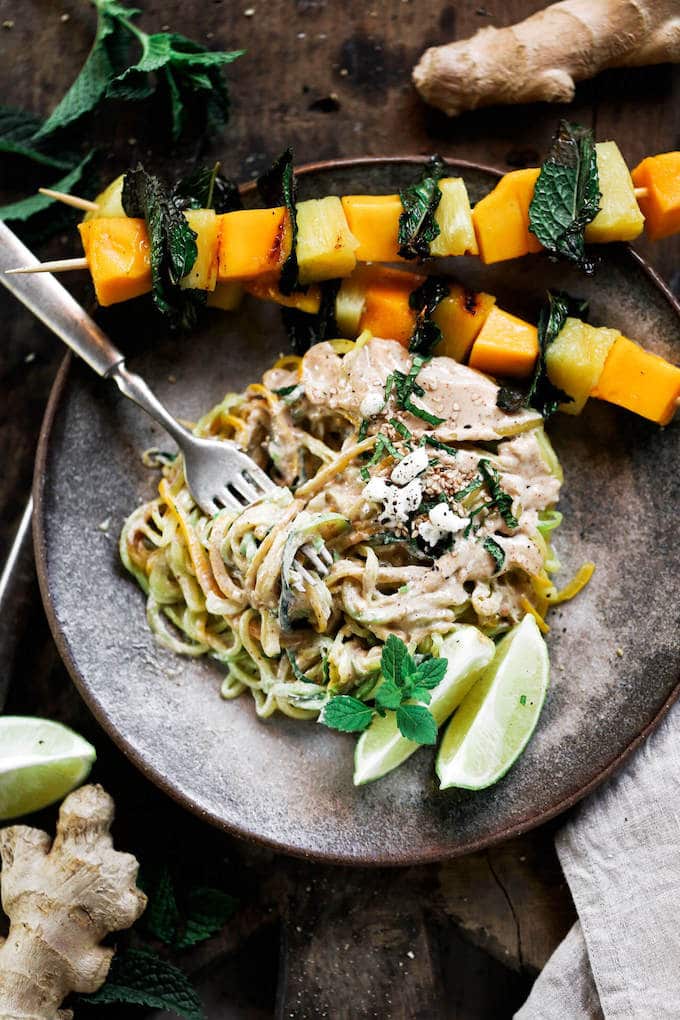 If you try any of these recipes please let me know what you thought in the comments. If you've got another favourite vegan + paleo recipe please share those too!