Blend up this Homemade Vegetable Bouillon Powder in minutes! Keep a jar of this DIY spice mix handy to use as a flavor enhancer in a variety of recipes. Simply mix one teaspoon of this blend per cup of water and add to soups, stews, casseroles, etc. Use this as a bouillon cube substitute if you're in a pinch, or add it to your regular recipes for a boost of extra flavor! | Gluten Free + Vegan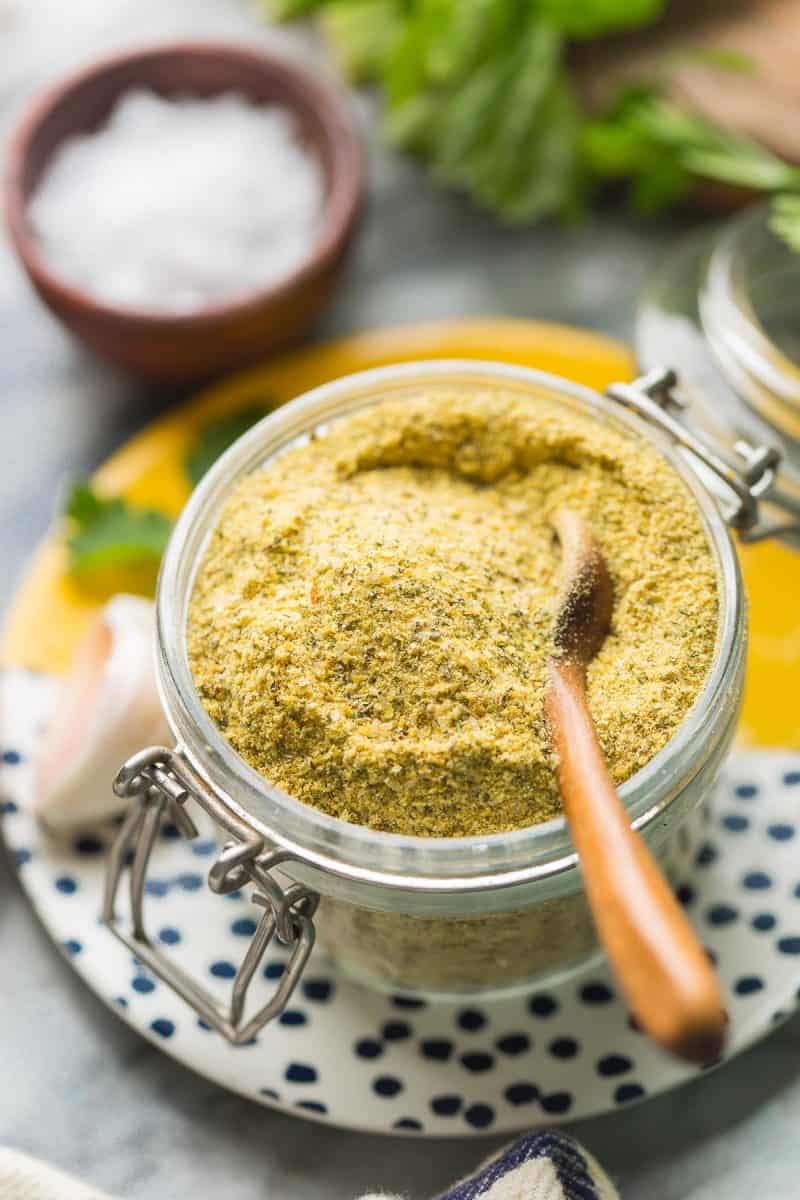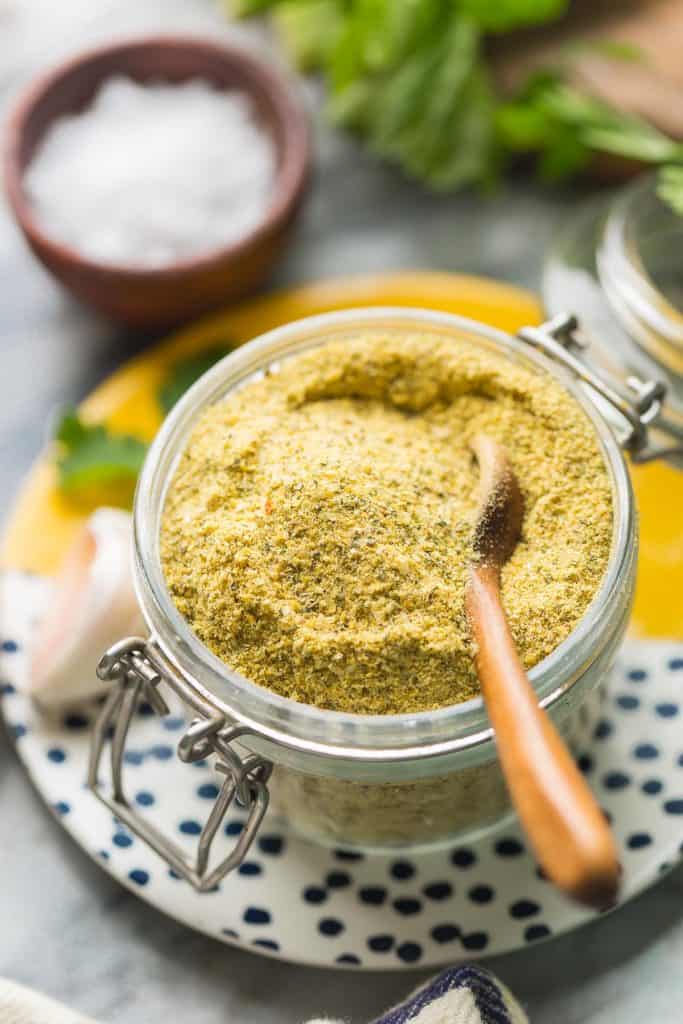 When it comes to essential pantry staples, bouillon cubes (also called stock cubes or broth cubes) should really be in the top 5 must have ingredients every kitchen should have.
Salt
Pepper
Cooking oil of some sort
Stock Cubes
Vinegar/Lemon Juice (something acidic)
Adding stock cube to food is just such an easy way to boost up the flavor! Of course you can always keep prepared stock on hand, but if you're short on space (and cash) stock cubes are just so much more economical in every way.
What do you think?
More Homemade Spice Blends
Homemade Vegetable Bouillon Powder
I did play around with the idea of making homemade stock cube first, but I decided to go with a bouillon powder first. Since this recipe is made with dried herbs and spices it's much faster and easier to make with a longer shelf-life. No need need to chop, cook and then dehydrate whole veggies into a powder/paste. Simply mix, blitz and store!
While I will still make sure to have a variety of broth cubes on hand at all times (I like a mix of vegetable, beef, chicken and fish) I will definitely be adding this homemade bouillon powder at the ready as well!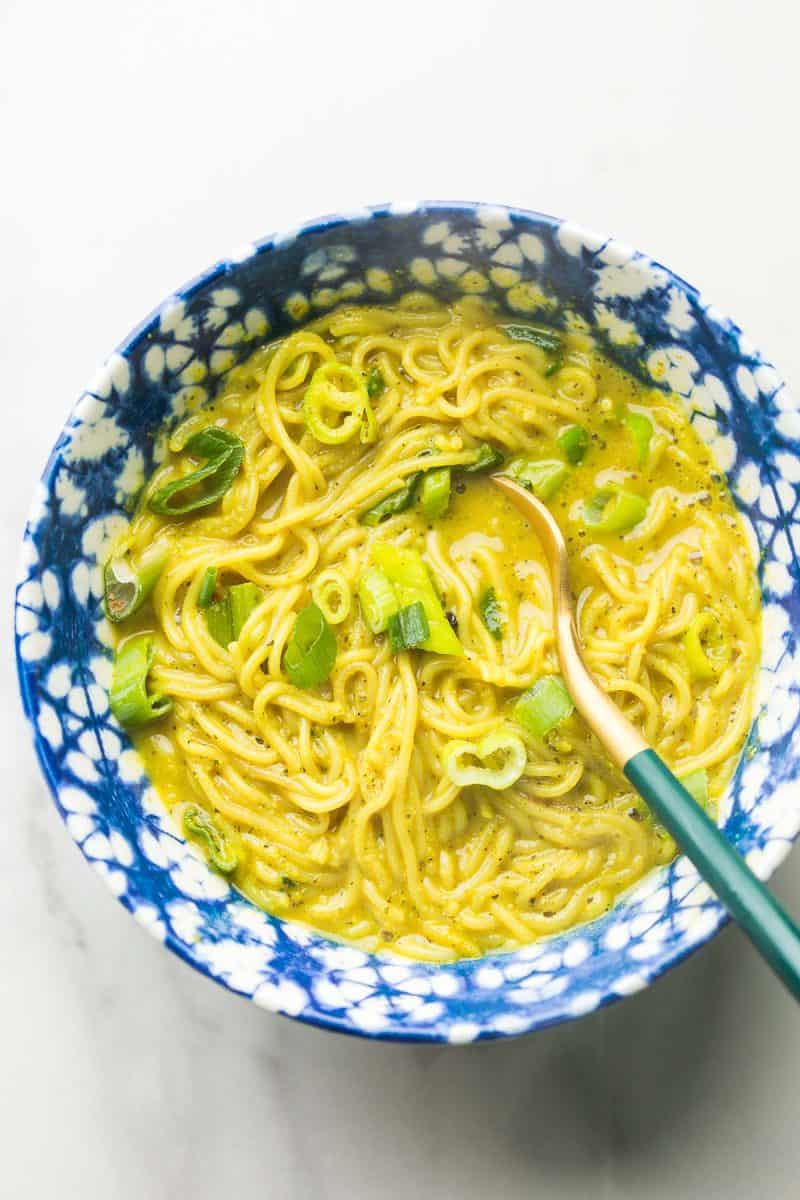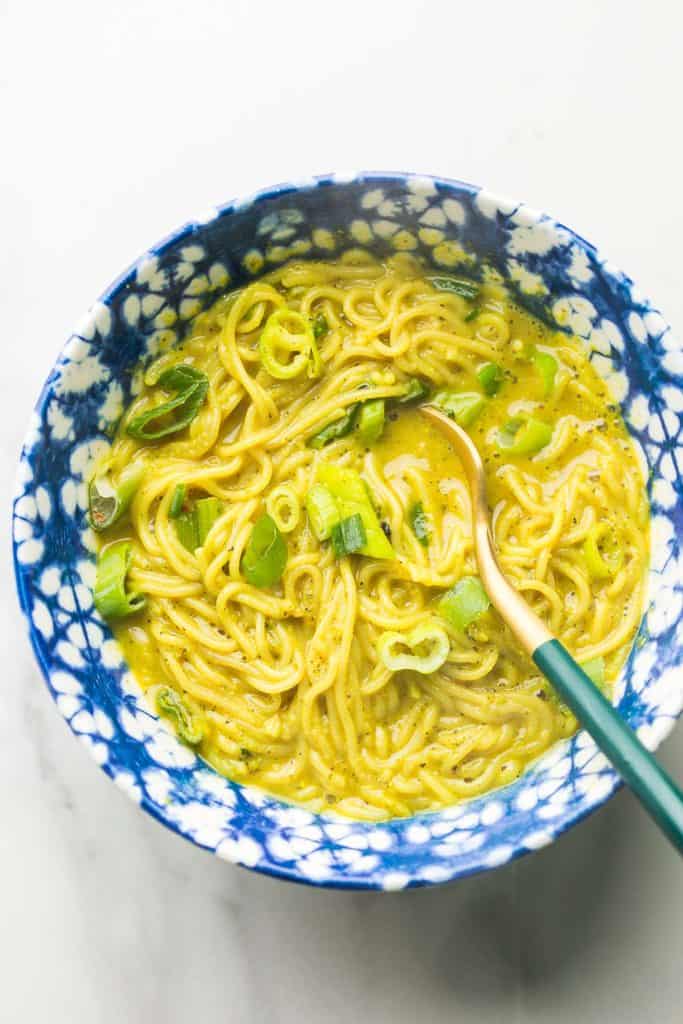 What's the benefit of this instant stock powder?
✔️It makes a great substitute if you're all out of prepare stock or stock cubes. It's a very simple way to make a flavorful broth.
✔️You can add small amounts to your usual recipes to make a more flavorful dish!
✔️It's made without any sneaky ingredients and artificial preservatives – you can control everything that goes!
✔️Because it's free of animal products it works great as a vegan stock powder.

What's Inside?
There are quite a few spices in here. You can play around adding or subtracting different spices to suit your personal preference , but I recommend you make it as written at least once so you have a good idea of what you'd like to change for the future. After you make it once you can play around with fine tuning the recipe to create your own bouillon powder.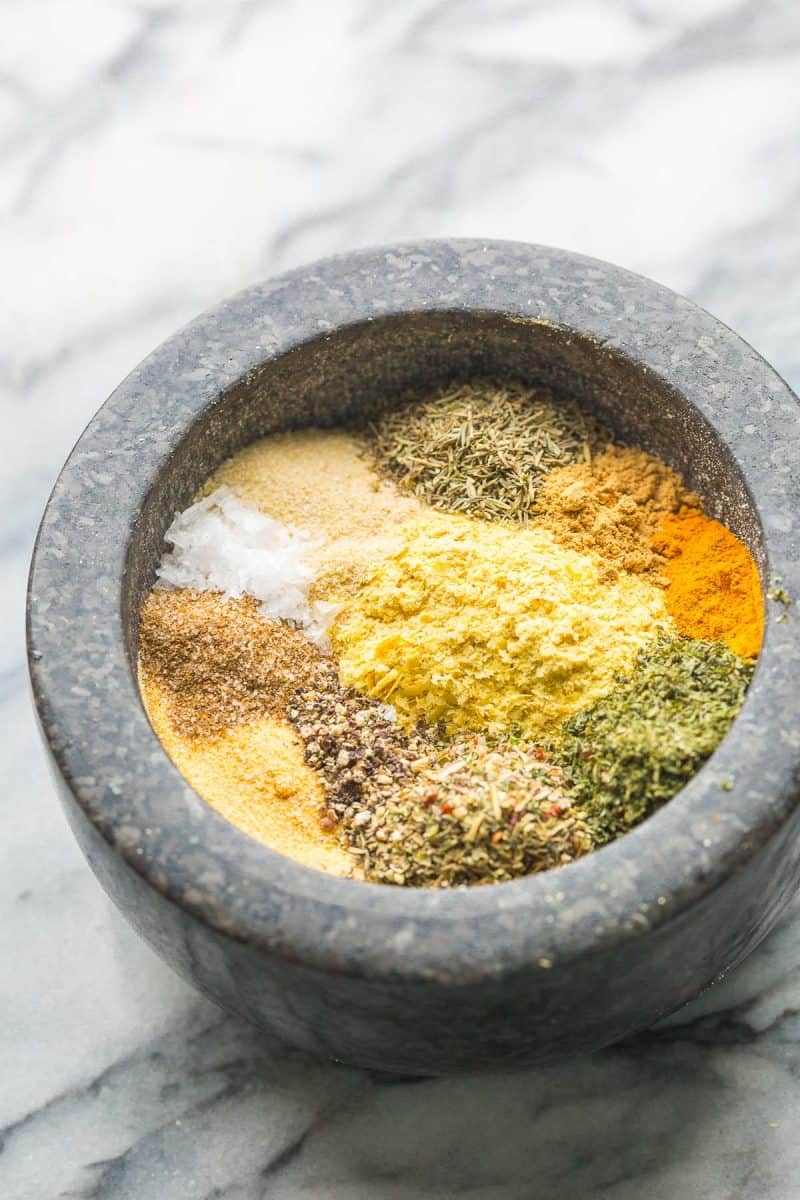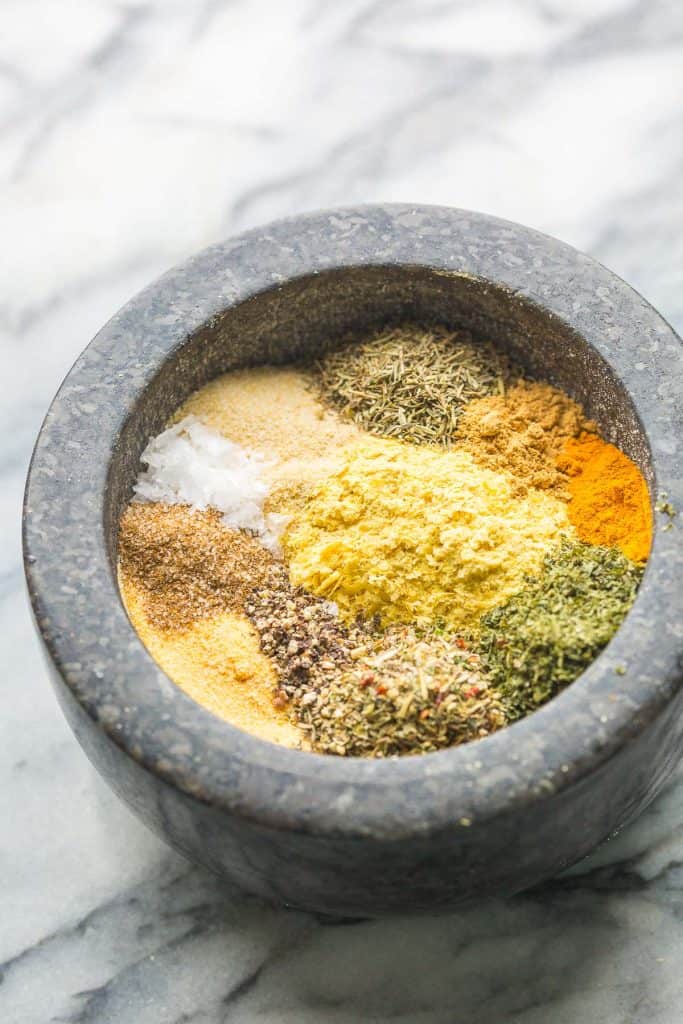 Nutritional Yeast

This ingredient is non-negotiable. You can't replace the the nutritional yeast with another ingredient because it's largely what makes this recipe work as a stock powder.

Sea Salt or Kosher Salt

I recommend a flaky sea salt or kosher salt as opposed to a finely ground table salt. Gram for gram, salt is the same, but when you measure with teaspoons and tablespoons your amounts do vary. One tablespoon of table salt is more than one tablesoon of sea salt because of the size of the salt flakes.

Onion Powder & Garlic Powder

Onion and garlic are foundational components of most vegetable brothers (and general broths).

Italian Seasoning

Italian seasoning is useful because it contains a blend of a few different herbs and spices that aren't always common kitchen spice stables (marjoram and red bell pepper for example). It's an easy way to get these spices in without having to buy individual ingredients from the grocery store.

Dried Parsley & Dried Thyme

These two are also staple herbs useful in enhancing the flavor of most stocks.

Celery Seed or Celery Salt

Celery seed packs in quite a flavorful punch in such a tiny package. The provide a strong, earthy, flavor that is staple in many Italian and French delicacies. Ideally it's best to use celery seed, but you can use celery salt instead – just use less.

Ground Turmeric

This will add a lovely golden colour to your powder which will also show up in your food.

Black Pepper

Adds a small, but important amount of spice.

Sugar (optional but recommended)

Dried herbs in large quantities can sometimes come out tasting a little bitter. Sugar is a great way to add balance to the spice blend while also making for a more well-rounded flavor overall.

Sumac (optional but recommend)

Sumac is a fantastic addition if you have it available. Just a small amount of sumac helps to add a citrus-like flavor to this blend which also helps to make a more well-rounded powder.
What is Sumac?
Sumac is a dried, reddish spice often found in Middle Eastern and Mediterranean cooking. It comes from Sumac bushes which produce bright red berries that are dried and ground down into a course powder. It's got a citrusy, almost sour taste that's great for adding an unexpected burst of flavour to a dish.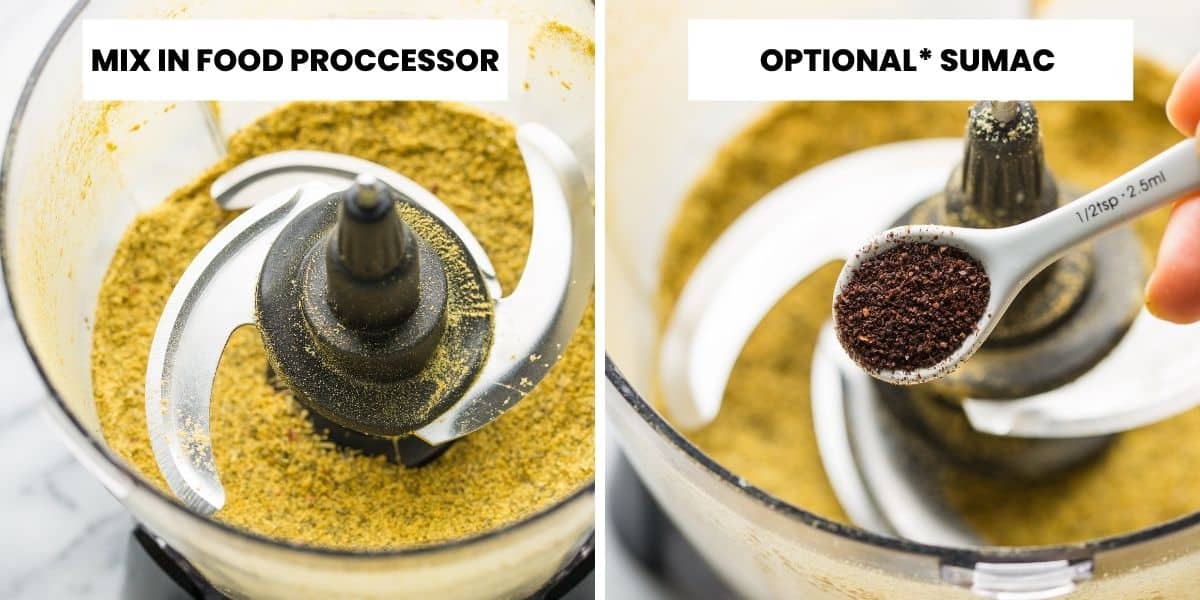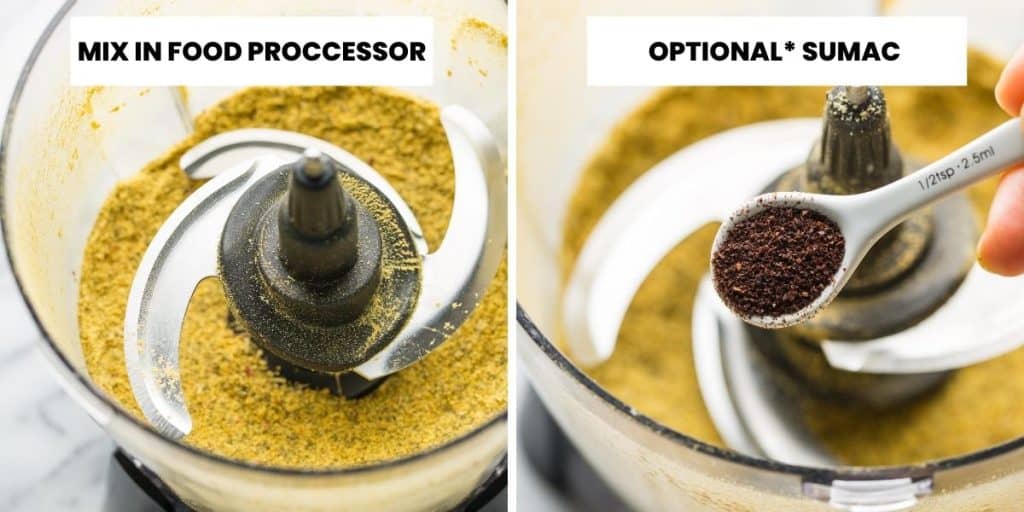 What is Nutritional Yeast
Nutritional Yeast is essentially a baking yeast that has undergone a heating and drying process to render it inactive. It often comes in a yellow, flaky-form though you can also get it powdered.
It's especially handy for anyone following a vegan-diet because it's often fortified with vitamins and minerals that are difficult to get in a plant based food.
Nutritional yeast adds a savory, cheesy, nutty flavor to whatever it's added to which is why it's such an essential ingredient in this recipe.
How to Store Homemade Bouillon Powder
It's usually best to keep dried herbs and spices, homemade or store bought stored in an airtight container in a cool dark place like a cupboard or pantry. This is because both heat because both heat and moisture will degrade spice. You don't want your herbs stored too close to the oven or stove top or they will lose flavor more quickly over time.
Resealable bags, Tupperware with fitted lids and/or wide mouth jars are all good options.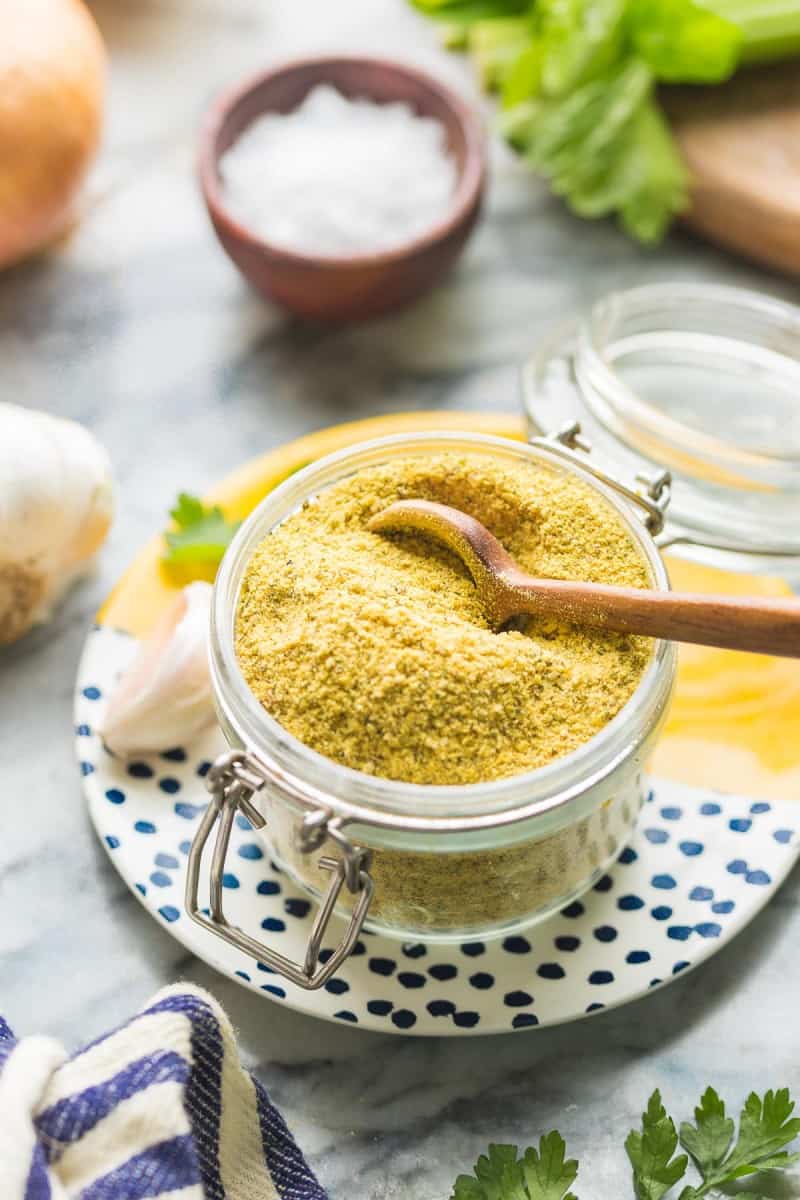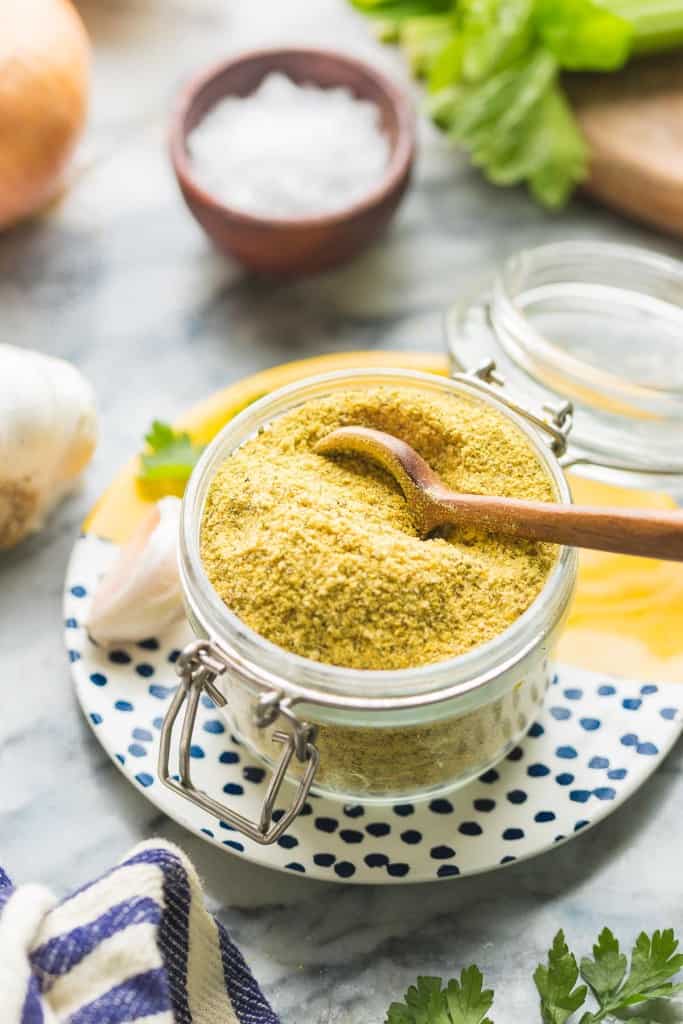 Recipes To Make with this Bouillon Powder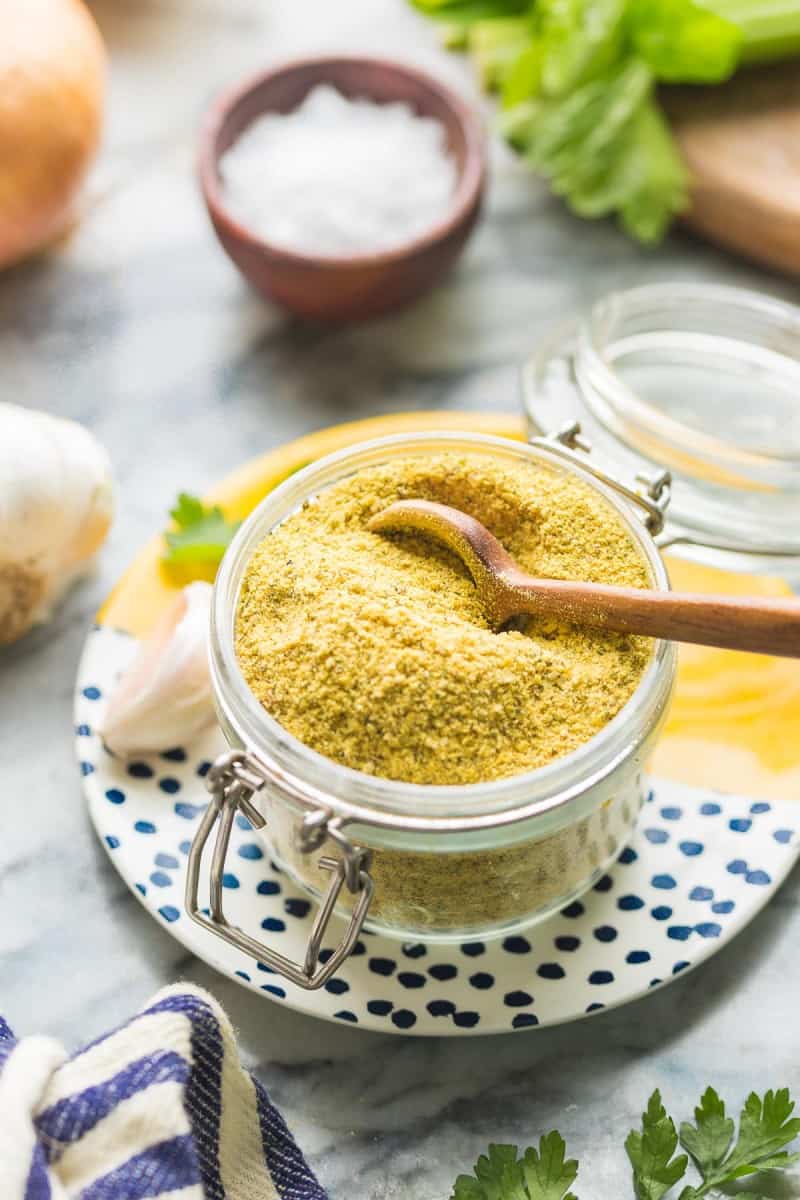 Recipe
Homemade Vegetable Bouillon Powder
Yield:
about 1 1/2 cup powder
Prep Time:
5 minutes
Total Time:
5 minutes
Blend up this Homemade Vegetable Bouillon Powder in minutes! Keep a jar of this spice mix handy to use as a flavor enhancer in recipes.
Ingredients
1 tablespoon flaky sea salt or kosher salt
2 tablespoon onion powder
1 tablespoon garlic powder
1 tablespoon Italian seasoning
1 tablespoon dried parsley
1 tablespoon dried thyme
3/4 teaspoon celery salt or 1 teaspoon celery seed
1/2 teaspoon ground black pepper
1/4 teaspoon ground turmeric
2 teaspoons sugar (optional)
1/2 teaspoon sumac (optional)
Instructions
Add all of the ingredients to a blender or food processor and blend into a fine powder.
Transfer to a clean, dry jar or other airtight container (bag or jar) and keep stored in a cool, dark dry place.
To use as a stock cube substitute: Add 1 teaspoon of powder for every 1 cup of water needed.
Alternatively, you can simply add this as an addition to your recipes to make for a more flavorful dish. It can be used in soups, stews, casseroles, rice or other grain dishes, etc.
Notes
Nutritional yeast is naturally gluten free, but I recommend you check the label of your yeast to ensure it's free from cross contamination.
Dried spices lose flavor over time. I recommend keeping this no longer than one year for best results.
This website provides approximate nutrition information for convenience and as a courtesy only. Nutrition data is gathered primarily from the USDA Food Composition Database, whenever available, or otherwise other online calculators.
Shop this Post
As an Amazon Associate and member of other affiliate programs, I earn from qualifying purchases.