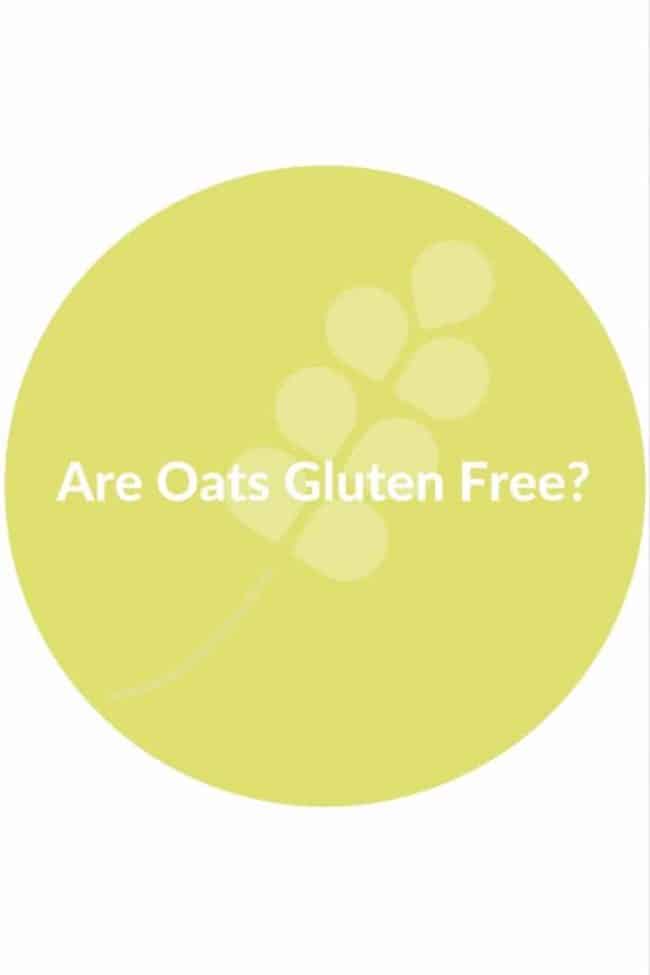 So what better place to start with a big question I see come up again & again: Are oats gluten free?
If you're a Coeliac or a person with gluten sensitivity I am willing to bet all the money in my wallet right now that you've asked or have wondered that at one point or another. So let's get into it!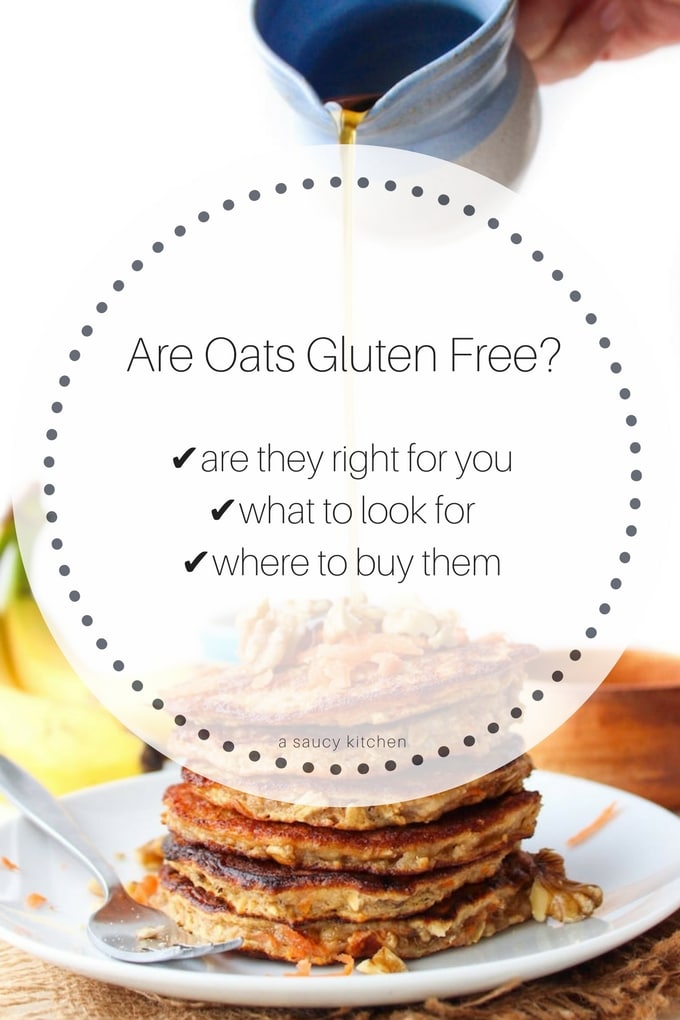 Are Oats Gluten Free?
The Short Answer
Yes and no – oats are naturally gluten free but can often times become contaminated with wheat products during processing. To be safe you should always look to buy certified gluten free oats or oats that have been tested and shown to contain less than 20 parts per million ppm which is considered to be safe for Coeliac consumption in the US and the UK.
What does 20 ppm look like? Take a slice of bread, chop it up into a million little pieces. 20 of those piece are technically considered to be safe for more people with gluten sensitivity. Keep in mind it's always a good idea to avoid even the smallest amount of gluten because it can add up through the day.
That being said there are some people with gluten sensitivities who also react to gluten free oats. If you feel like oats trigger an autoimmune reaction then you should think about avoiding oat products.
The Long Answer
While oats themselves are inherently gluten free, they can often be considered unsafe for coeliac's because of cross contamination issues. Many commercial oat products on the market have been cross contaminated with wheat, barley and/or rye which can occur during harvesting, transportation, storage, milling, processing and packaging.
In order to avoid the issue of cross contamination completely you must look for certified gluten free products that have been tested and shown to be safe for Coeliacs. It should be labeled clearly somewhere on the package – if it doesn't explicitly say that it's gluten free – be careful. Just because the oats might be listed as '100% Oats' or 'Pure Oats' doesn't mean that it's actually free from contamination.
Not too long ago Mike & I were shopping at a local bulk supplier of nuts/flours. The allergy warning listed only nuts but when we asked an employee about gluten we found out that they packaged all of their products on the same line using the same equipment which also processed wheat flour.
And whatever you do – also make sure avoid the bulk bins at the grocery store if you're serious about avoiding gluten.
A few certified brands:
There are also some companies who test their products for traces of gluten but are not certified by a third party. If you're unsure about whether or not a product is considered to be safe for Coeliac consumption, Gluten Free Watchdog is a great resource to check out. They are always updating information so it's important to make sure you periodically check back with any concerns since
Brands that aren't certified but have been tested and shown to be safe for consumption:
Bob's Red Mill – make sure to buy the one with the GF labelling because they also sell gluten containing oats. They will say somewhere on the package that they have been tested.
Quaker Oats (one line is GF and only available in the US – not sure about Canada)
Look for gluten free oats in the GF section of your grocery store. They might also sell oats near the other cereals/breakfast foods, but make sure to double check that it's gluten free. Amazon is another great place to look if your local stores don't sell any of these brands.
These aren't the only certified gluten free brands, but ones that I know/have used. If you have any brands that you use please leave comment below so that this page can be a more helpful resource!
Also remember to always double check a product/label before purchasing. Just because a brand sells some gluten free products doesn't mean that all of their products are gluten free.
The other problem:
There are Coeliacs who still react to gluten free oats. Oats contain a protein called avenin that is similar to gluten (also a protein). Some people believe that avenin triggers an autoimmune response in the body of people with gluten sensitivity because it's so similar to gluten.
It's a very controversial topic in the gluten free world because there is a lot of debate between doctors, researchers, and people with gluten sensitivity issues. It's always a good idea to talk to your doctor if you have any concerns, but ultimately it's important to listen to your body.
On a personal note, both my husband and my father-in-law are diagnosed coeliac's. While my husband chooses not to eat anything containing oats, my father-in-law starts off almost every day with a bowl of porridge. Everyone is different and you really just have to decide for yourself.
The Benefits of Oats
I personally love baking with oats. They're
✔️affordable
✔️ accessible
✔️ & taste great in baked goods
They also have an impressive nutritional profile as they are high in vitamins and minerals. One cup of oats contains 26 grams of protein and 16 grams of fibre. Studies have shown that oats can be useful reducing the risk of type II diabetes, obesity, and lower cholesterol.
Types of Oats
Rolled Oats: Also know as whole or old-fashioned oats. Made from oat groats that are steamed to make them soft and then pressed and dried. They cook faster than steel-cut oats because they absorb water quickly.
Steel-Cut Oats: Also known as Scottish or Irish oats. Made from whole oat groats that are split into pieces. They're nutty in flavour and take the longest to cook.
Instant  Oats: Also known as quick oats. More processed than both Rolled & Steel-Cut Oats. They're pre-cooked, dried, and then pressed smaller than rolled oats. They're more powdery than rolled oats and lose texture when cooked.
Oat Flour — When oats are steamed, rolled, pressed and cut very finely to make a uniform powder/flour. You can make your own oat flour at home with a high powdered blender or food processor.
To sum it all up
Whether or not oats are safe to eat really depends on each person.
At this point in time oats are considered to be safe for most Coeliacs so long as they are choosing certified gluten free brands. There are some people who still experience autoimmune/digestive problems even when they eat gluten free oats. If you're living a gluten free life and you're still have ongoing health issues talk to your doctor to see what they suggest. You can always try removing oats from your diet for a time to see if you feel any different.
If you've read all this and you still don't think oats are a problem for you – great! Here are a few recipes below that you can browse through. As I mentioned above, I personally love baking with oats!
If however you wanna give oats a miss just keep scrolling down for a few oat-free recipes!
If you have any more questions/comments please leave a note below! I know this is a pretty controversial issue for some people and I'd love to hear your thoughts.

If you have any other questions about gluten free living that you'd like me to cover in the future I'd also love to know!

Thanks!

This post contains affiliate links.  I only post links for products I personally use and believe in. If you make a purchase on Amazon after clicking one of my links, I receive a small commission and the price you pay is not affected.  Thank you!
Reader Interactions