Tis the season for all things pumpkin! With Halloween right around the corner and Thanksgiving not long after it's time to make room for this seasons most iconic produce: pumpkin! This list of gluten free pumpkin recipes has an assortment for pumpkin breads, cookies, cakes, scones and more!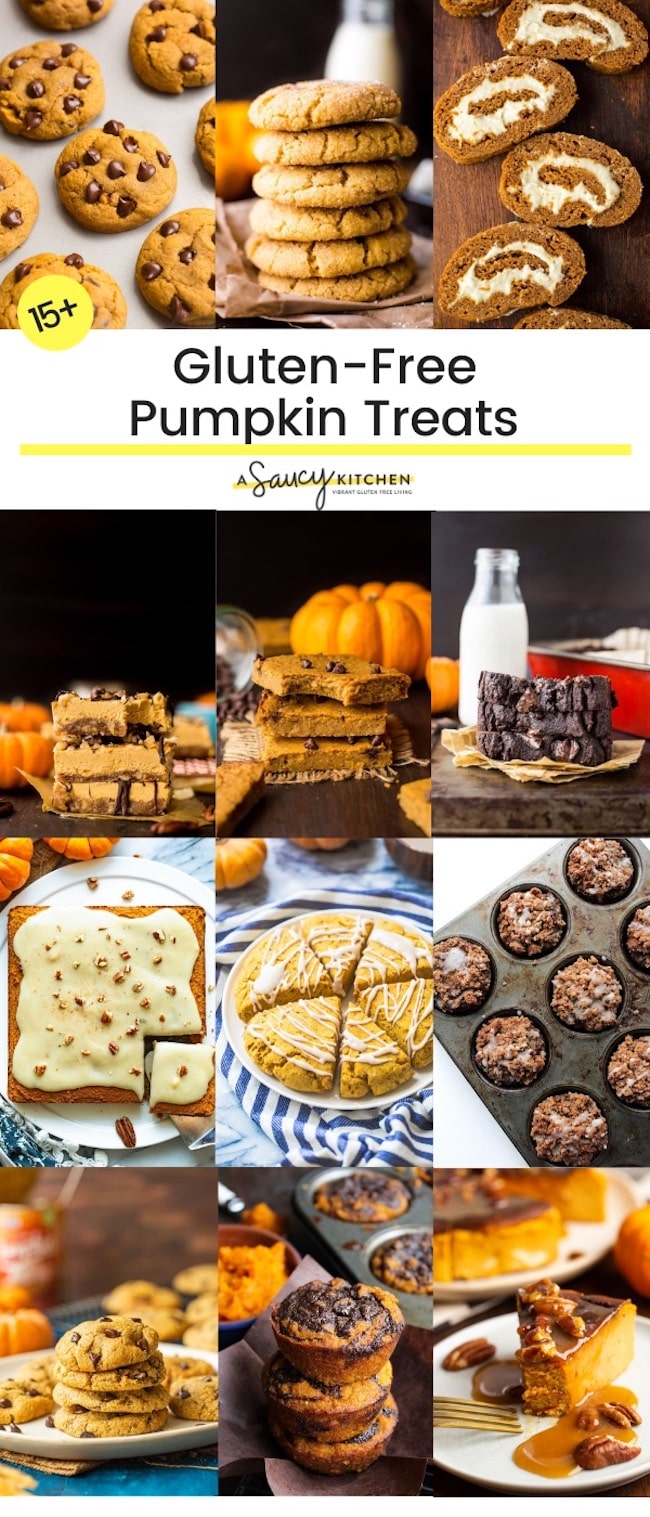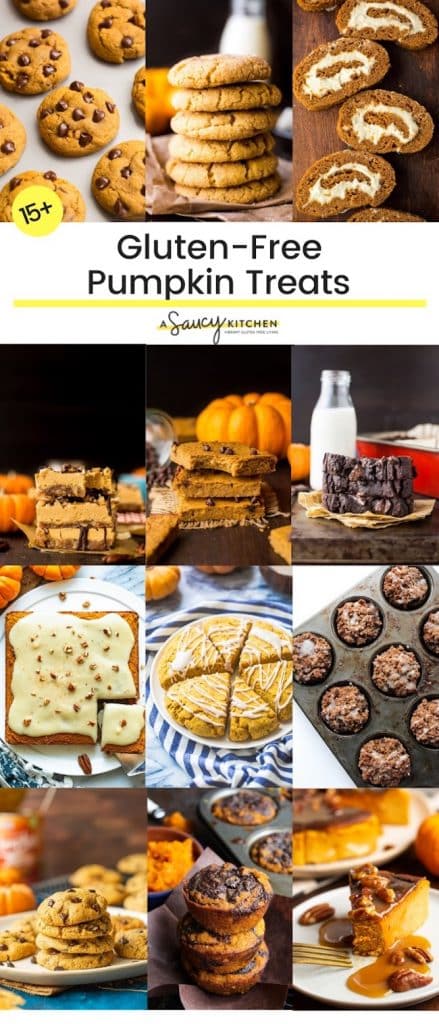 From breakfast scones to praline covered cheesecakes – scroll through these next 15+ gluten free recipes to find your next pumpkin flavoured treat this fall!
In case you need a little refresher, make sure to check out my post on how to make your own pumpkin puree at home!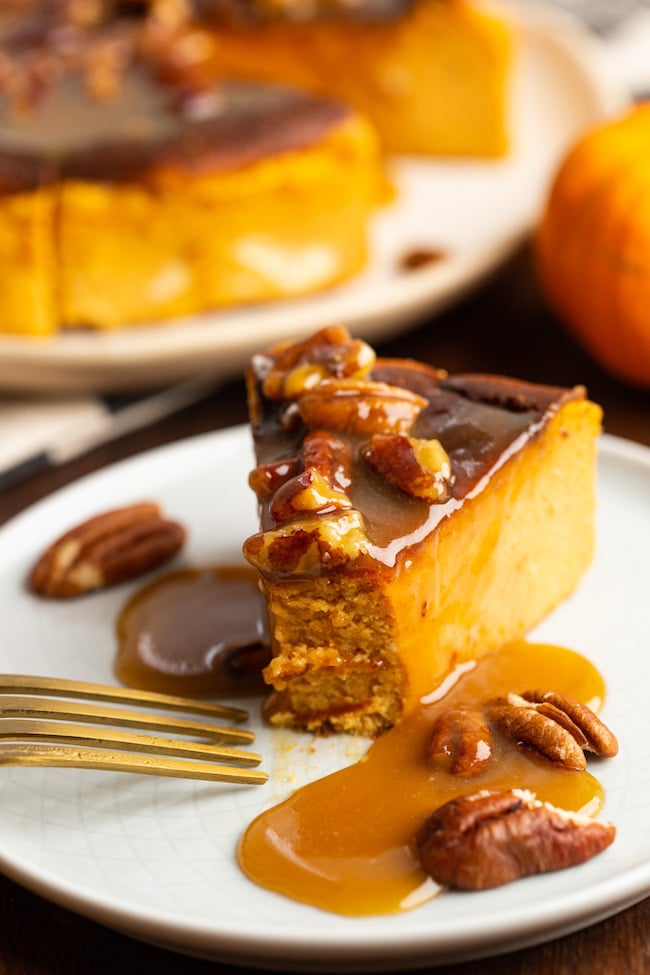 Rich, creamy and SO easy to make! This basque pumpkin cheesecake is cooked in a hot oven with a high temperature to create a 'burnt' caramelised crust around the edges and then topped with a simple caramel praline sauce.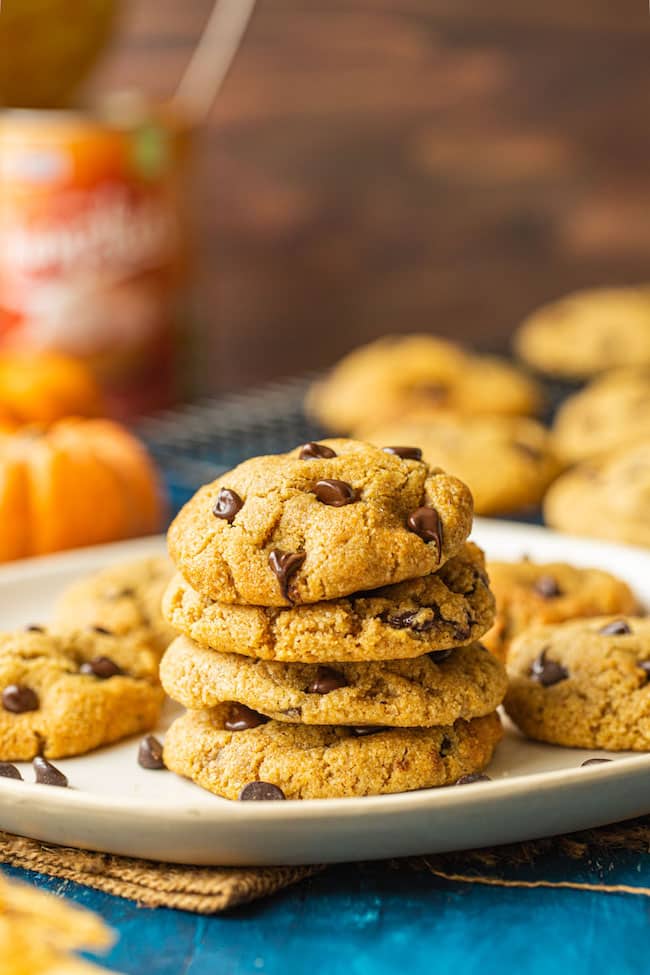 Say hello to the most perfect pumpkin cookies you'll ever try! These cookies are based on my Almond Flour Chocolate Chip Cookies but made with a seasonal twist. They're soft, chewy, dangerously delicious! All you need is one bowl and about 30 minutes to make these simple, sweet, autumnally spiced pumpkin cookies. Even if you're not a fan of pumpkin I really think you might enjoy these! Gluten Free + Vegan + Low Carb Option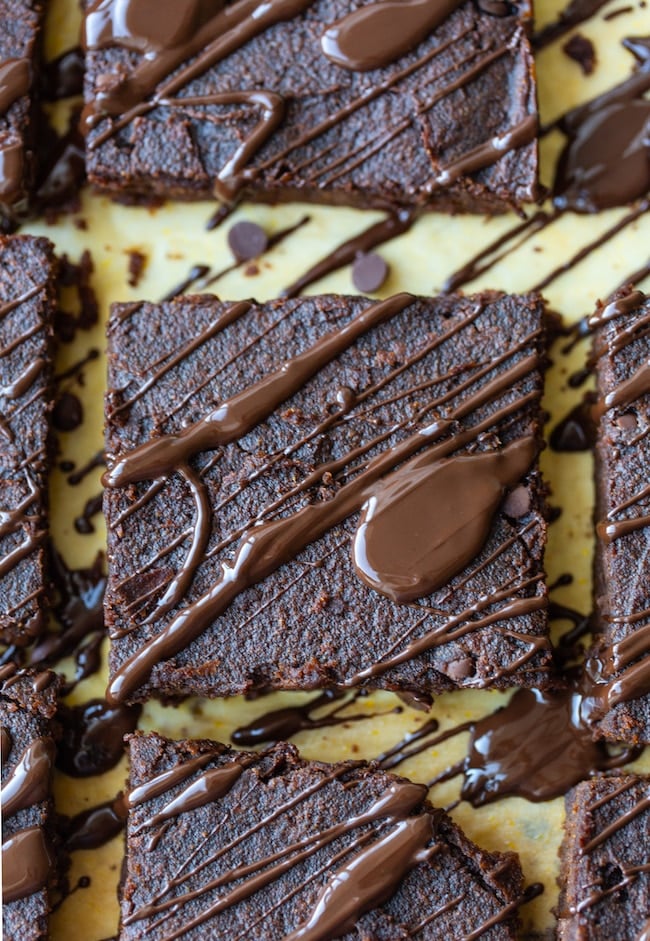 One bowl, five ingredient fudgy flourless pumpkin brownies – simply mix, bake and enjoy! Gluten Free + Vegan + Paleo + Low FODMAP option
Reader review: My favorite fudgey brownies to make! I always keep the ingredients on hand just in case I feel like making them for the 100th time 😉 thanks for the recipe! – Sophia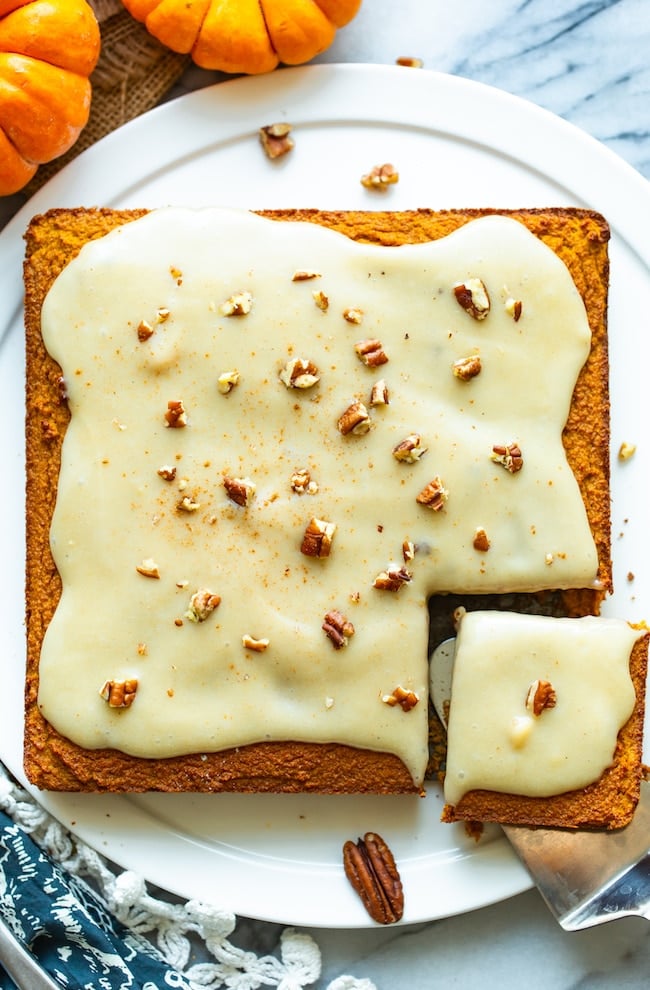 Gluten Free Pumpkin Cake – a simply spiced and lightly sweetened coconut flour cake topped with a rich and creamy cashew cream frosting!
Reader review: This was absolutely yummy, it was great to have a recipe alternative to adding almond meal. The only problem is that my husband and I can't stop eating it 🙂 Thank you for sharing – Maria
Get in the fall spirit with these easy, one bowl Gluten Free Vegan Pumpkin Scones with a simple maple glaze. Enjoy with a cup of coffee on a cool autumn day!
Reader review: These were great! Made them over the weekend and they came out perfect! – Katie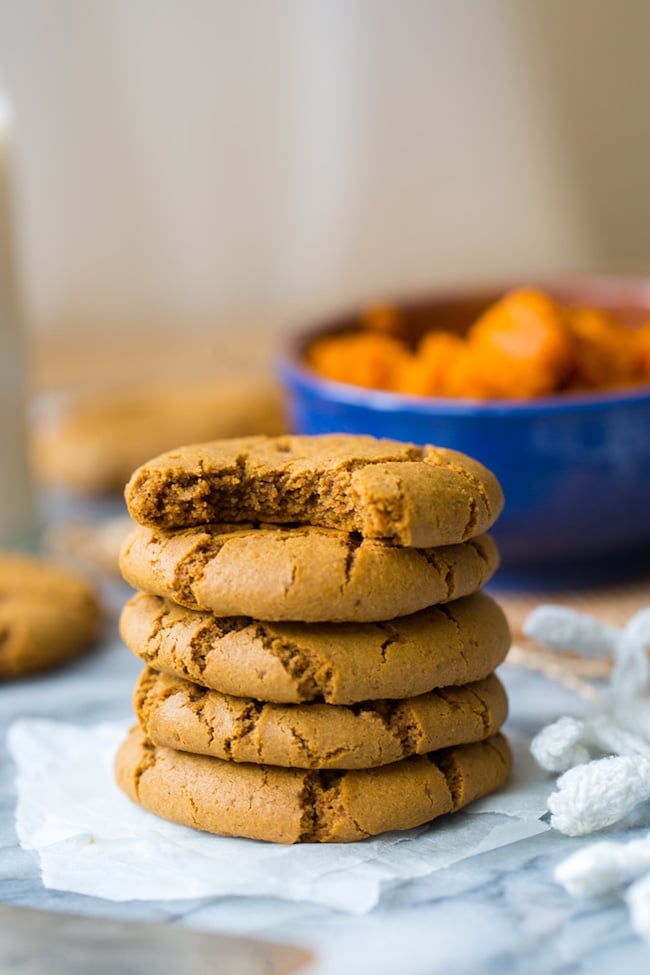 Paleo pumpkin cookies with molasses – soft, chewy & melt-in-your-mouth! Made with a blend of coconut and tapioca flour | Gluten Free + Nut Free + Paleo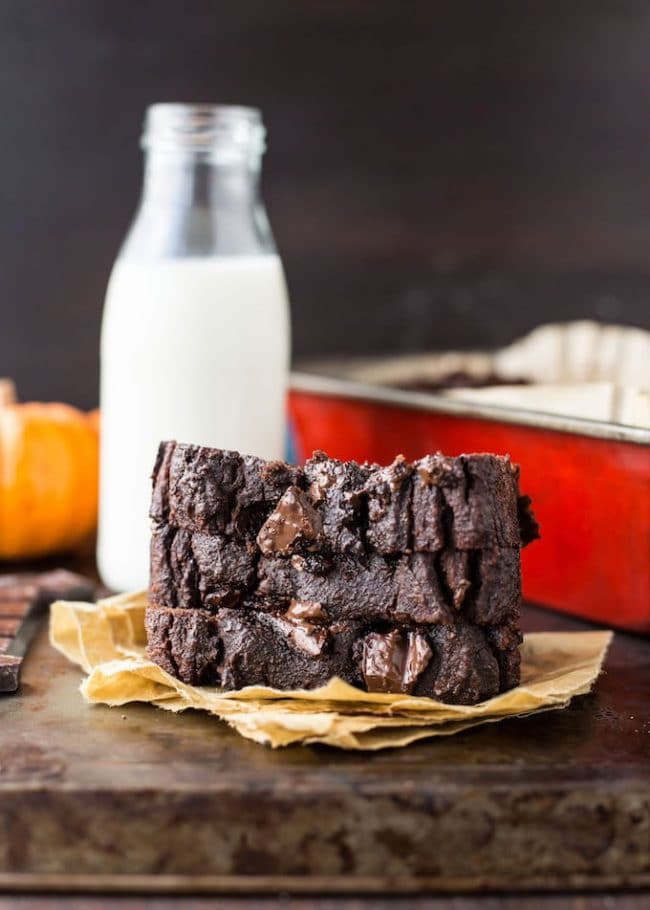 One bowl Double Chocolate Paleo Pumpkin Bread – a quick and easy dessert bread loaded with moist pumpkin and studded with melty chocolate chunks | Grain Free + Dairy Free + Refined Sugar Free
Reader review: This is one of the best Paleo desserts I've ever made. This is a definite keeper! I added pecan halves on top which made it even prettier. The combination of pumpkin spice and chocolate are out of this world, and the bread is nice and moist. Thank you, thank you, thank you! – Christine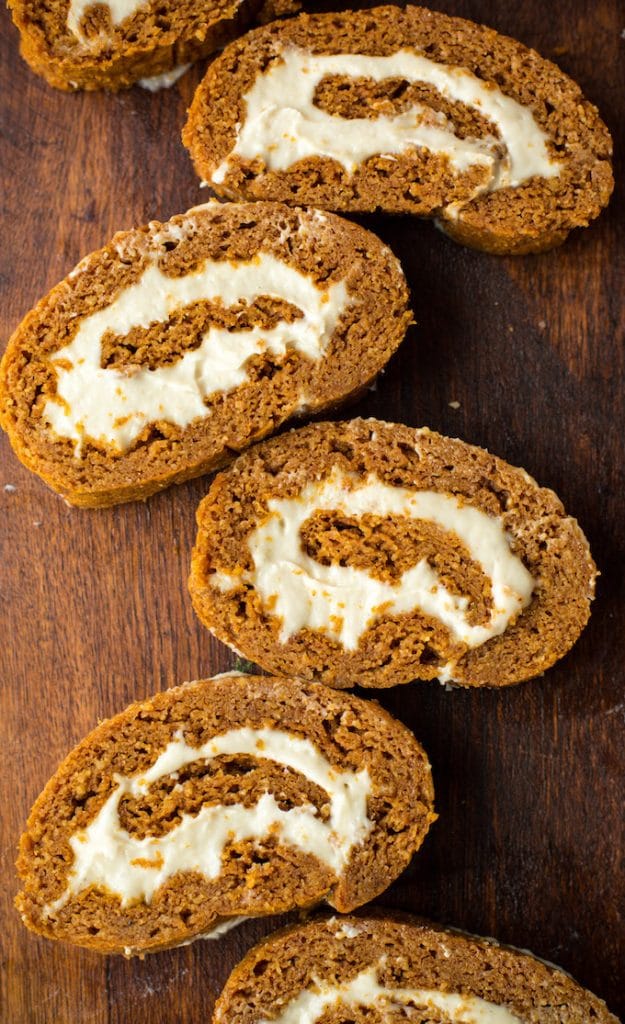 Tender, moist and flavourful Paleo Pumpkin Roll – a light and fluffy almond based cake filled with a simple cashew cream! | Gluten Free + Dairy Free
Reader review: Amazing! The cake was tender and moist, but structured enough for a perfect roll. Added more lemon, some Himalayan salt, and grated ginger into the frosting and OMG. Ridiculously good. – Brenda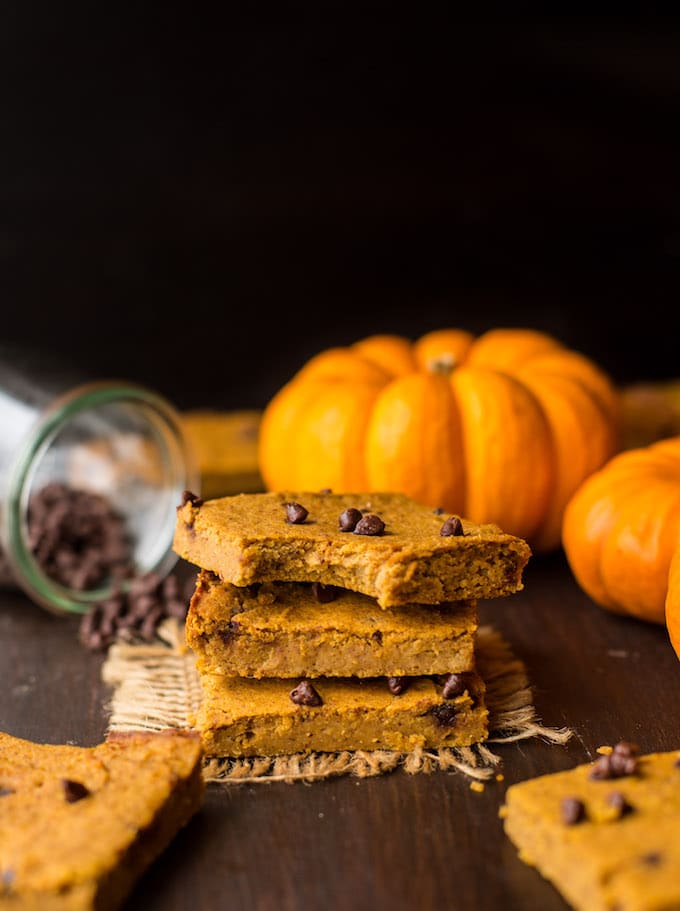 Soft & chewy Chickpea Pumpkin Blondies – Only one bowl + eight ingredients needed to make these easy, fall snacks! | Gluten Free + Vegan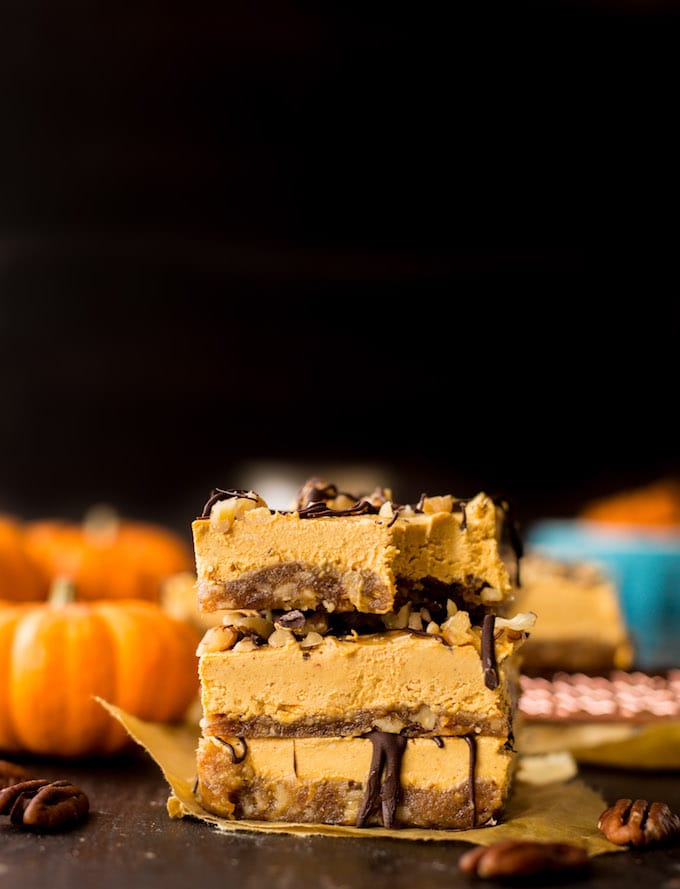 No Bake Pumpkin Cheesecake Bars – A naturally sweetened nut and date crust topped with a creamy cashew and pumpkin cheesecake and sprinkled with crushed pecans and a drizzle of chocolate | Gluten Free + Paleo + Vegan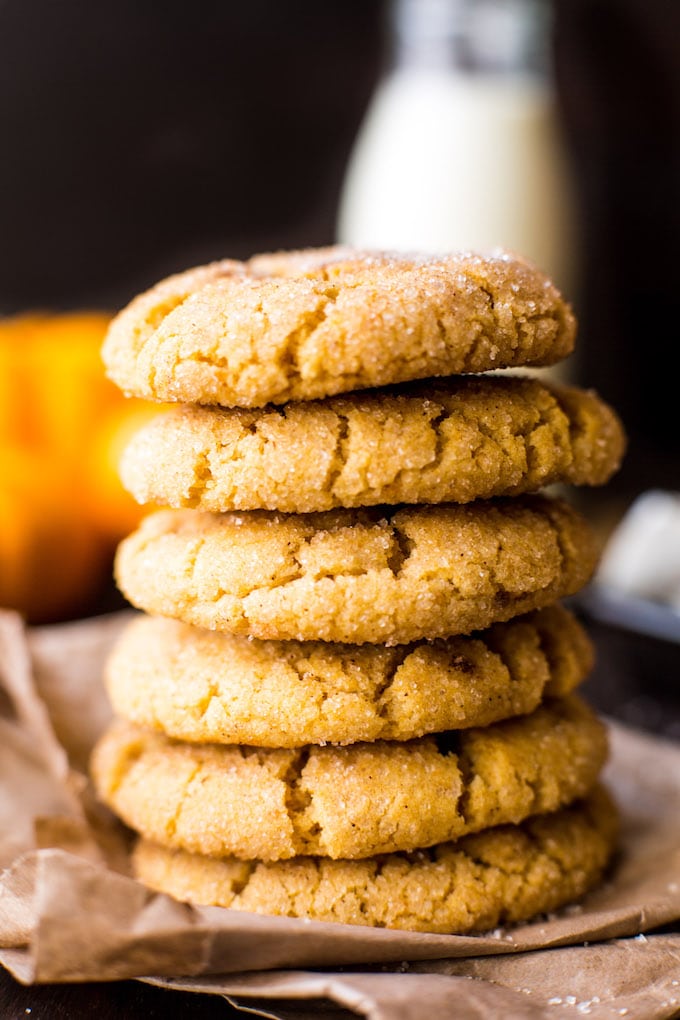 Chai Spiced Pumpkin Snickerdoodles – soft and chewy pumpkin cookies with all the cozy flavours of fall! Gluten Free + Vegan Options
Reader review: My 11yo made these for her troop Christmas party and they were a huge hit! Thanks so much for the easy recipe. 🙂 – Raia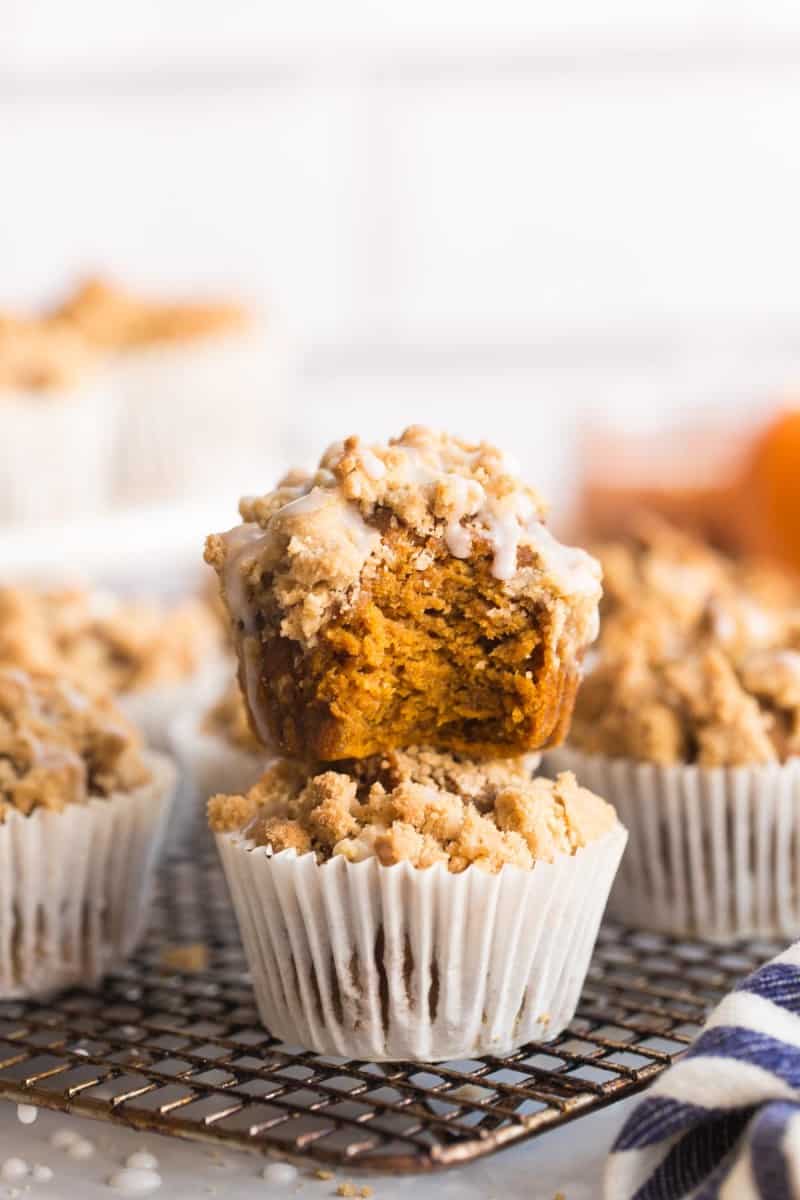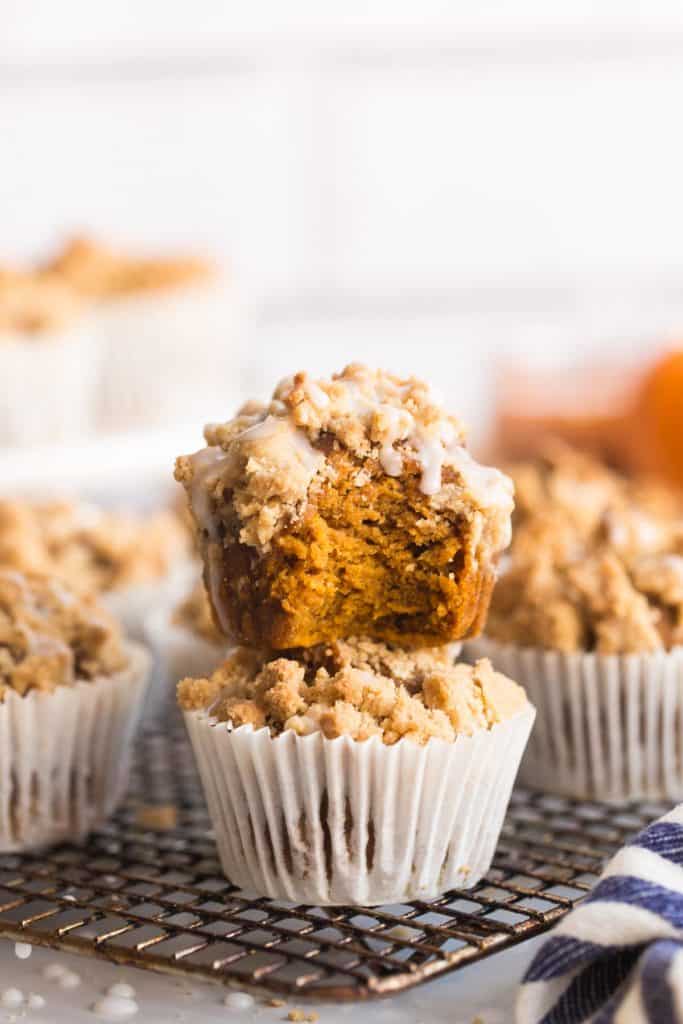 Healthy Pumpkin & Gingerbread Crumb Muffins with an optional maple icing glaze | Gluten Free + Vegan + Refined Sugar Free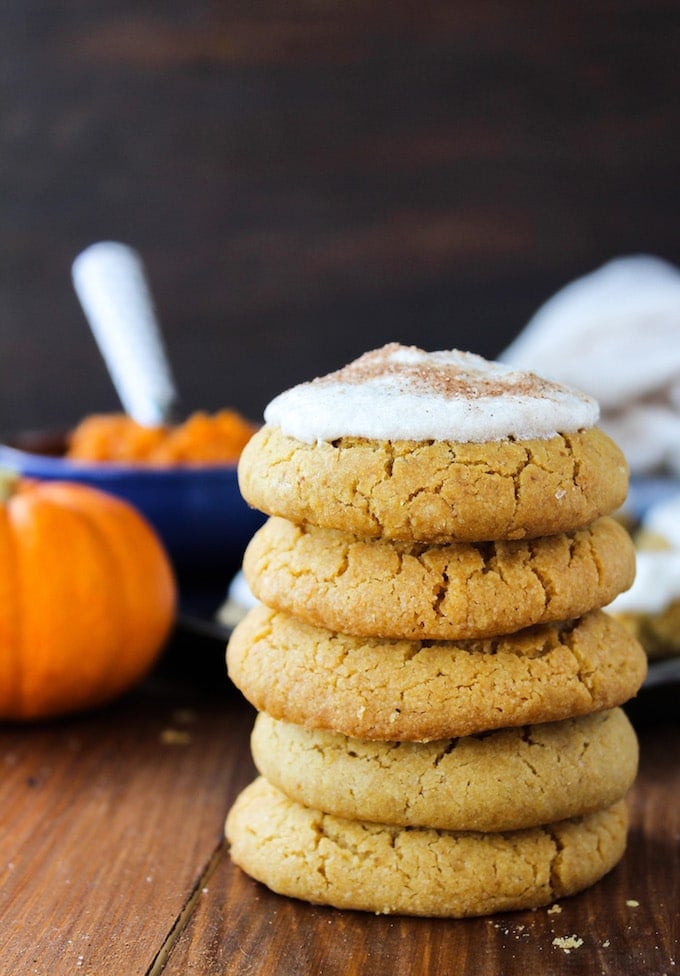 Simple frosted vegan pumpkin cookies: made with one bowl in under an hour | Gluten Free + Dairy Free
Reader review: These are so amazing! I've made a double batch before and froze half… I like them best frozen! They're chewy right out of the freezer 🙂 – Jamie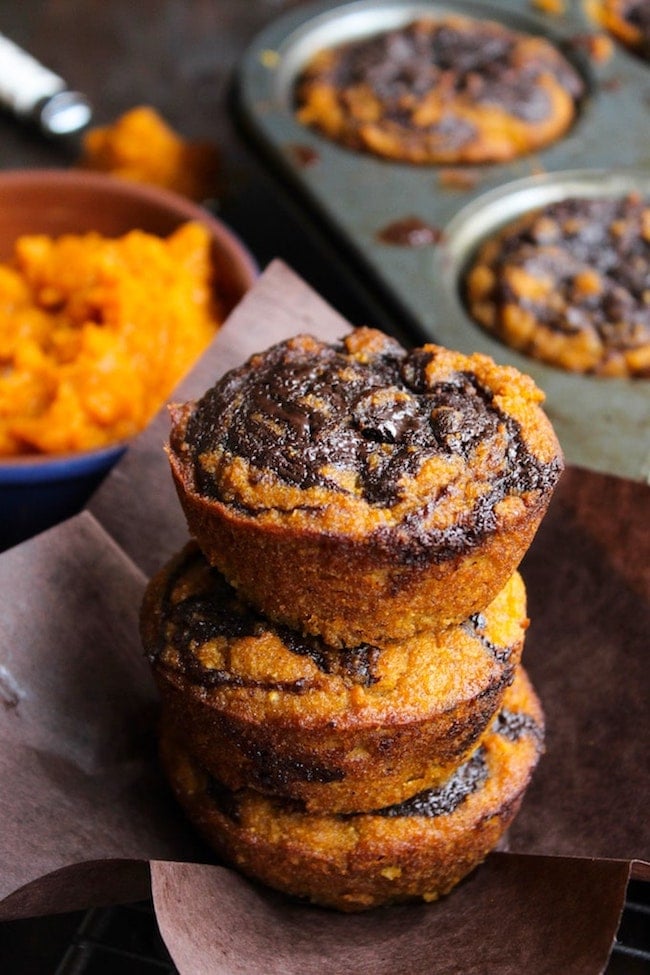 Paleo Pumpkin Muffins with a Chocolate Swirl Top – a simple, one bowl recipe perfect for the perfect fall treat | gluten free + grain free + dairy free
Reader review: Had all the ingredients on hand so it made this recipe really easy to make. I even cleaned the bowl with the wet batter. They were delicious. – Fawn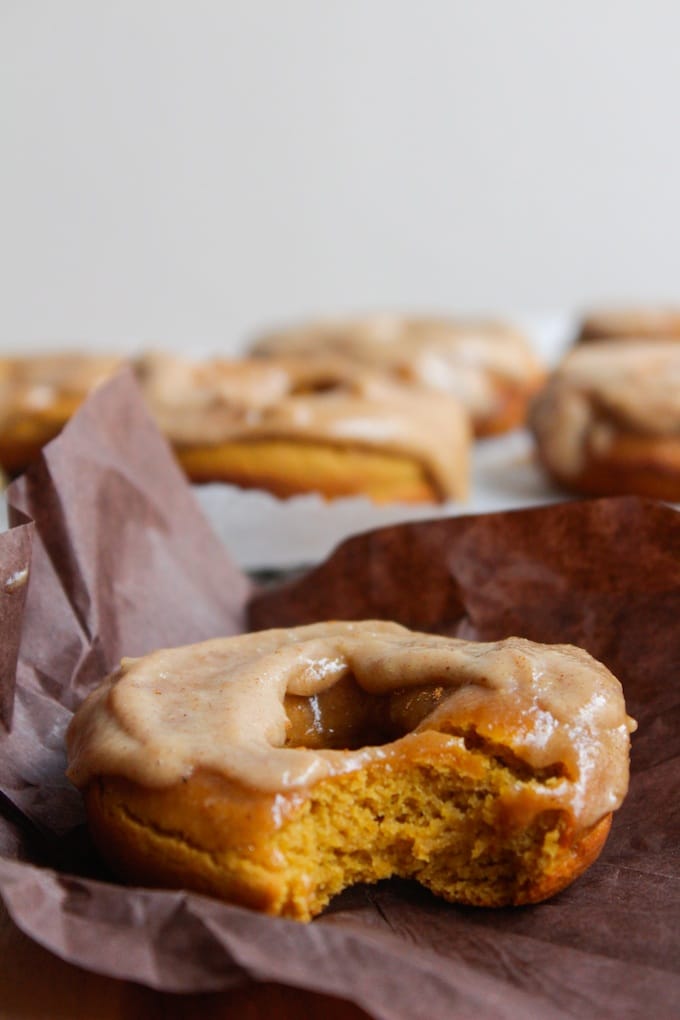 Baked paleo pumpkin spice donuts with a cashew cream maple frosting – in case you need a little motivation to get up in the morning!
Reader review: These are some of the best paleo doughnuts I've made and had, and I cook, bake, and eat predominantly paleo. – Melissia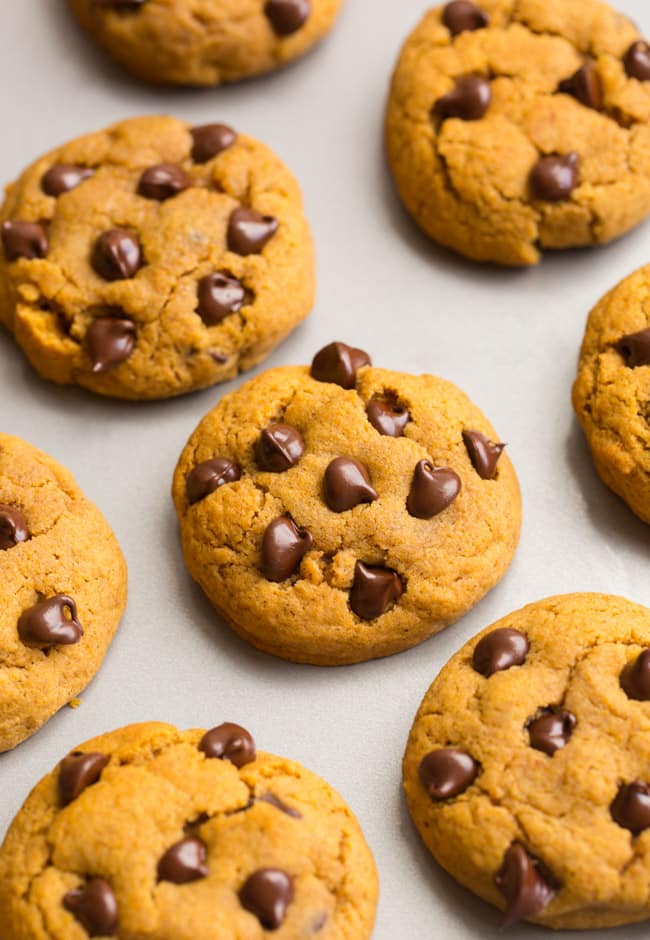 Seasonally spiced & lightly sweetened vegan chocolate chip pumpkin cookies – these soft, melt-in-your-mouth cookies are easy to make and will satisfy your fall cravings! | Gluten Free + Vegan
Reader review: Literally the best cookie recipe ever!! I have made this weekly since discovering it on Pinterest last fall. Can easily be made fructose free and will melt in your mouth! – Jessica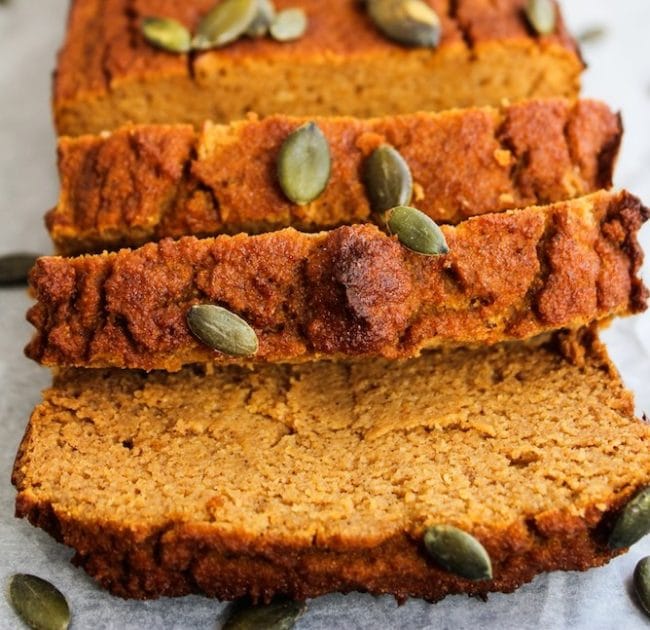 One bowl, healthy Paleo pumpkin bread made with coconut flour, natural sweeteners and wholesome ingredients for the perfect fall treat.
Reader review: First time making this today and it turned out great. I'm really happy to have found this recipe – shall definitely make again. – Nicola
FACEBOOK | INSTAGRAM | PINTEREST
Don't forget to #asaucykitchen on instagram if you try any of these coconut flour recipes! I'd love to see what you make with it! You can also post your pictures to my facebook page!