Snack smarter with these 10 healthier travel friendly snacks that are easy to take anywhere. These gluten free travel snacks range from vegan, grain free, dairy free, and paleo options.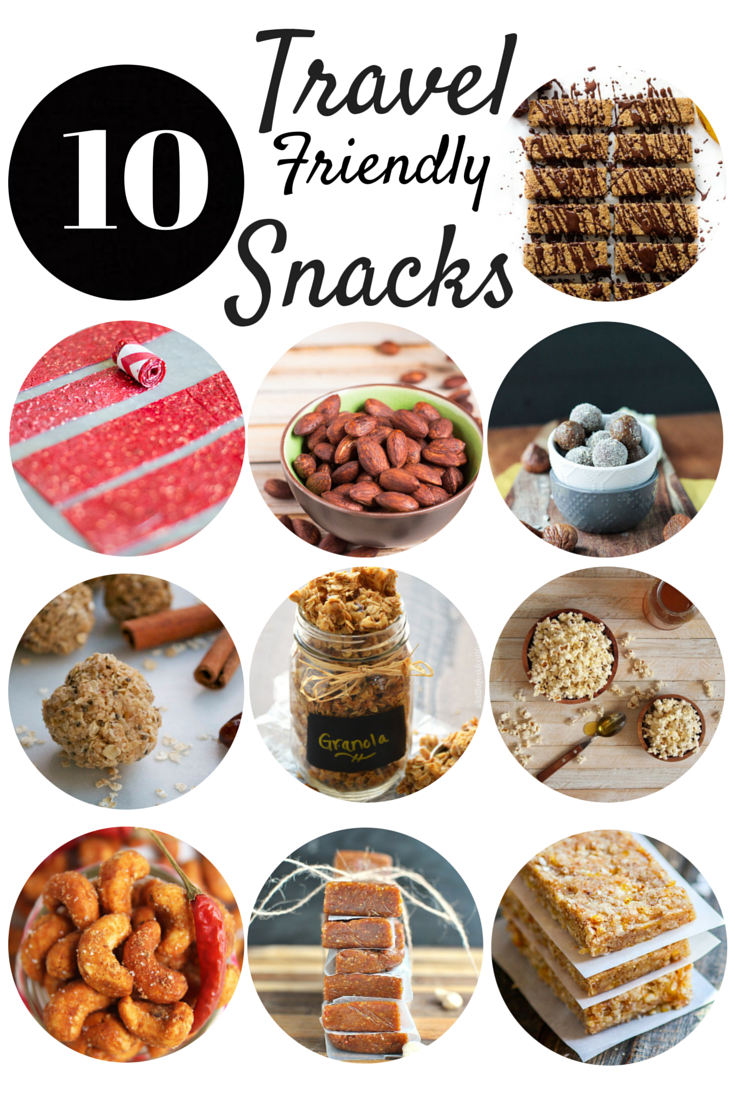 Hello friends!
I write this from Liverpool having just come back from a quick weekend in Dublin. I've got one day to get my bearings before I head to Arizona to spend Thanksgiving with my family.
That being said, I'm trying to be on my best behavior by not checking into vacation mode too soon and not eat all the airport junk (the really addicting and delicious airport junk) that tempts me at every terminal. As much as I love pop tarts and cheez-itz, I genuinely feel better giving the junk food a miss.
Here's a list of 10 healthier travel friendly snacks that are easy to pack on the road, get you through the TSA, and take with you anywhere. All of these snacks are gluten free with many vegan, nut free, and Paleo options available.
Enjoy!
1. Banana and Date Granola Bars | A Saucy Kitchen gluten free, nut free, and vegan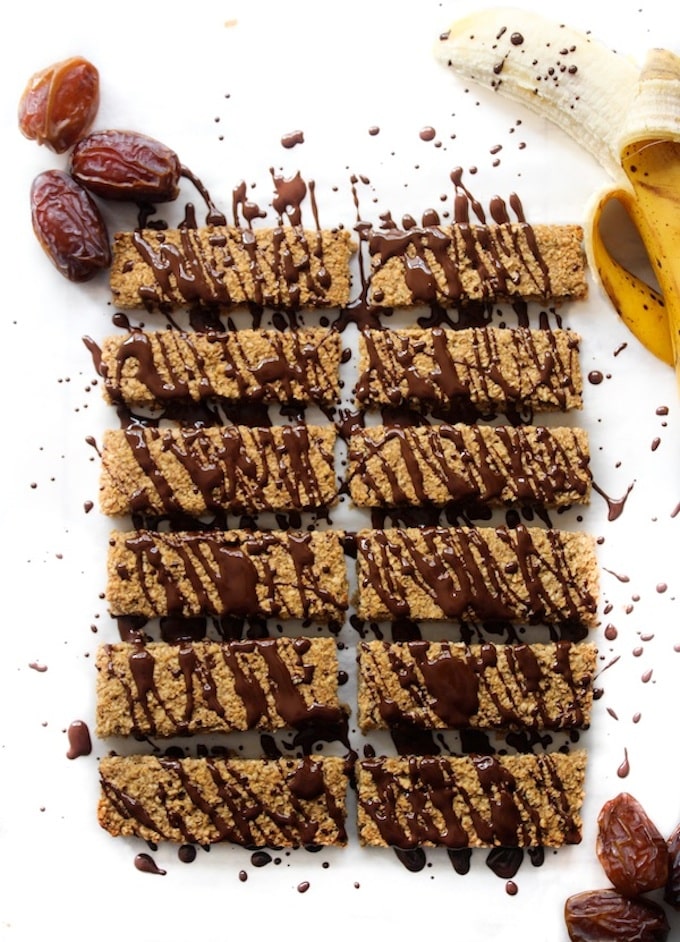 2. Three Ingredient Fruit Roll Up | Live Eat Learn gluten, grain and nut free, vegan option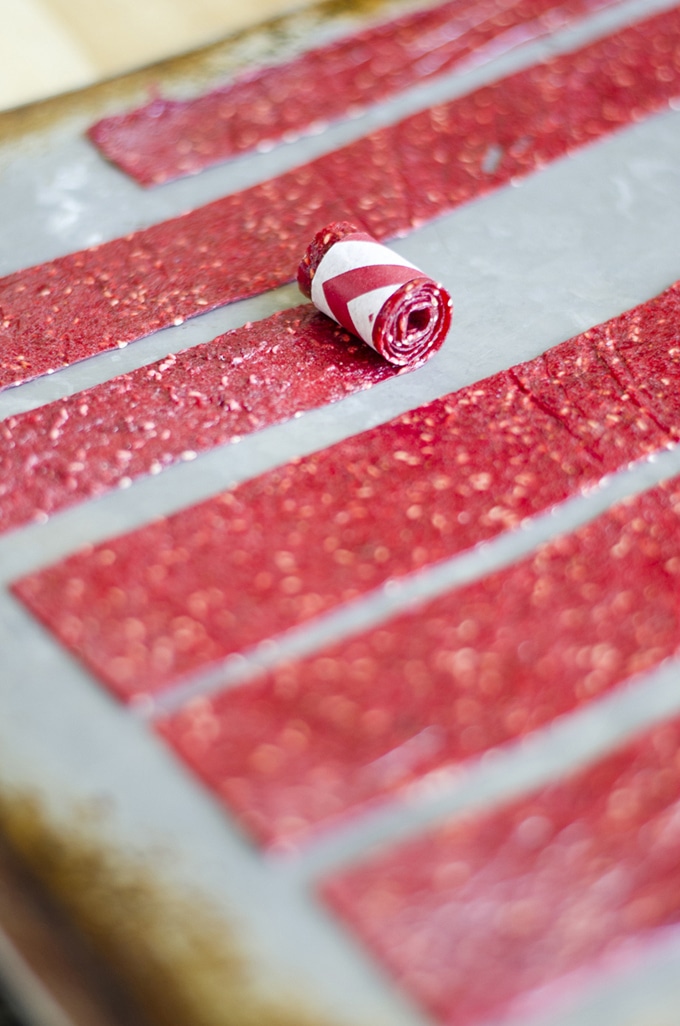 3. Crispy Tamari Almond | The Cook's Pyjama's gluten, grain and free and vegan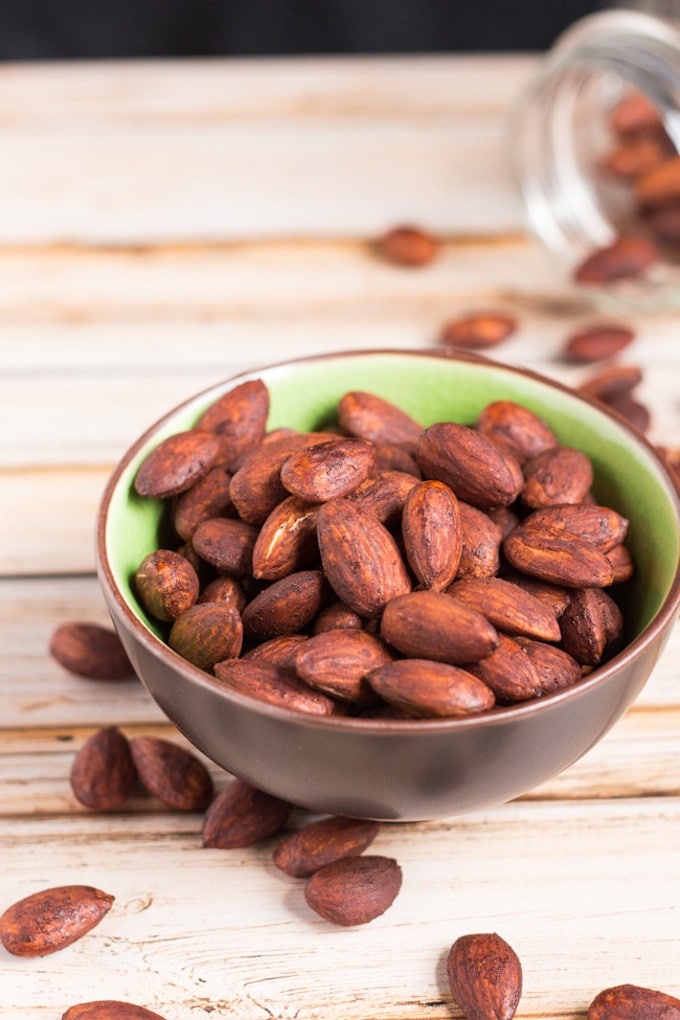 4. Sunflower Fig Balls | Veggie Inspired gluten free, nut free, vegan
5. Chai Coconut Date Bites | A Dash of Megnut gluten free and vegan
6. Maple Walnut Granola | What the Fork Blog gluten free
7. Sea Salt Honey Coconut Popcorn | 24 Carrot Life gluten free and nut free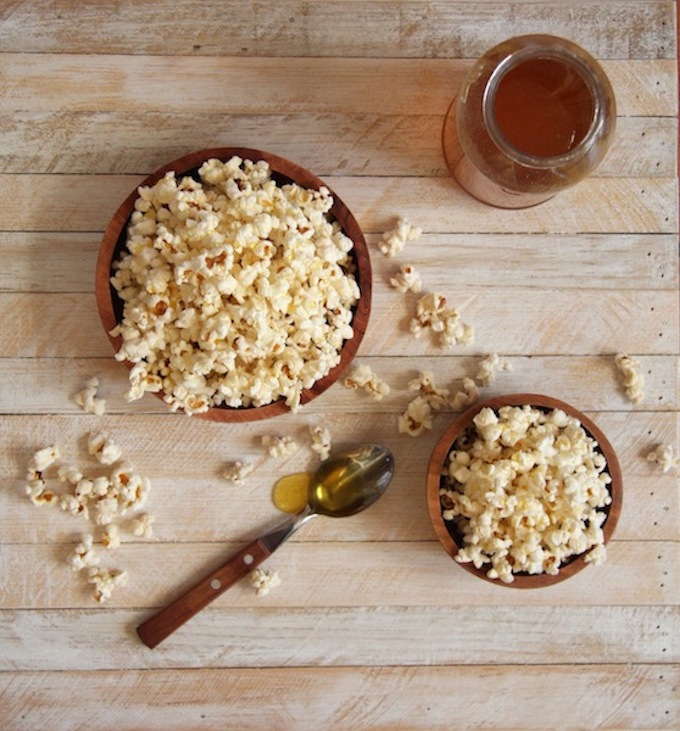 8. Sweet and Spicy Roasted Cashews | Leelalicious gluten free
9. Date Bars with Strawberries Golden Berries and Cashews |The Organic Dietician gluten free and vegan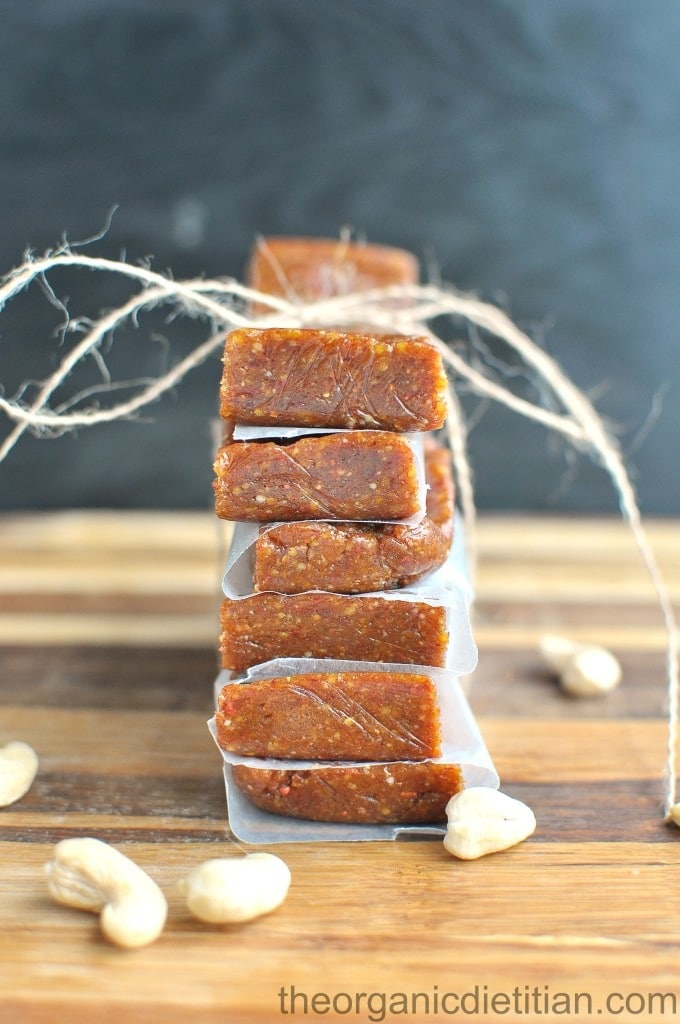 10. Paleo Mango Coconut Almond Protein Bars | Cotter Crunch gluten and grain free, vegan option
Above all else, if you're out and about traveling just make sure that you're safe and enjoying yourself. Indulge when it's right and eat clean when you can.
With the holidays coming up for many people, I'm reminded of one of my favorite health/fitness quotes: "It's not what you eat between Christmas and New Year, it's what you eat between New Year and Christmas that matters."