Meat free, dairy free and as always gluten free. Get your fill of gluten and dairy free vegetarian recipes here. Find a wide assortment of creamy casseroles, hearty stews, protein packed pots and so much more!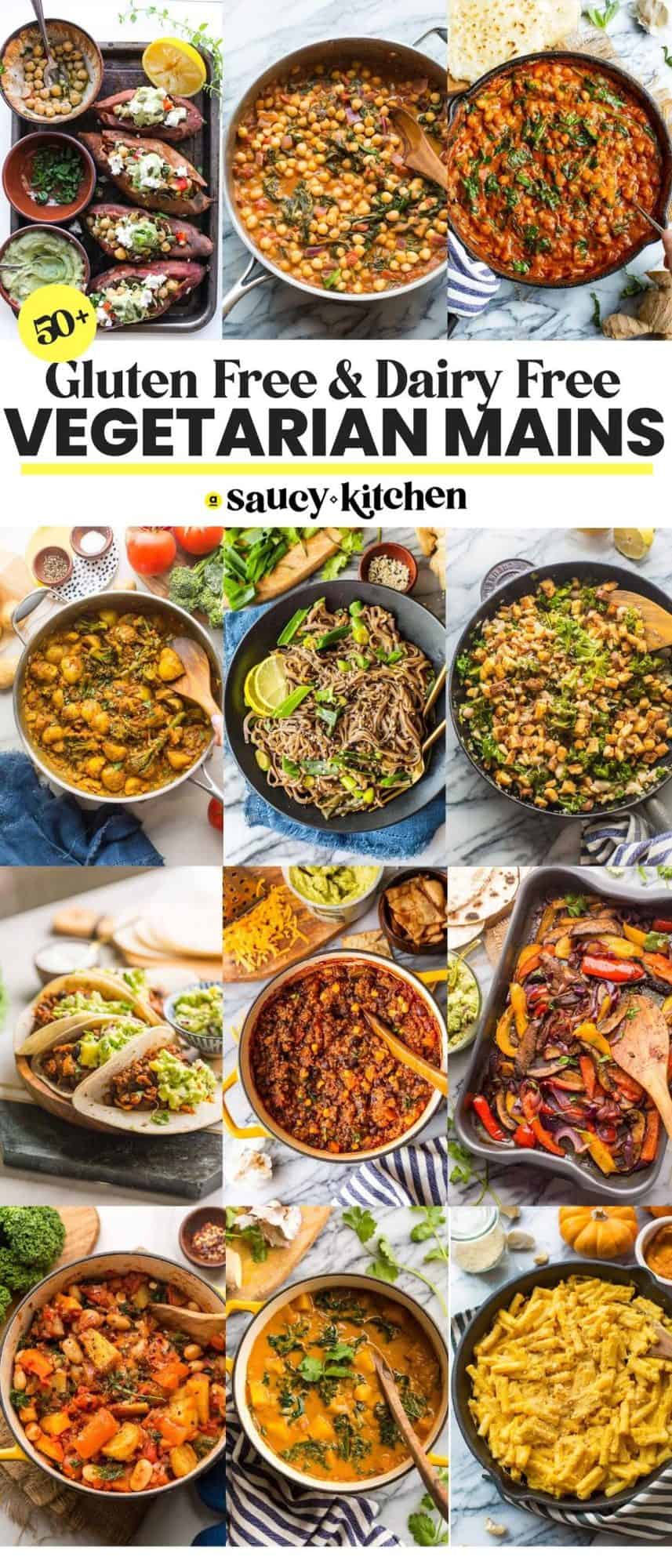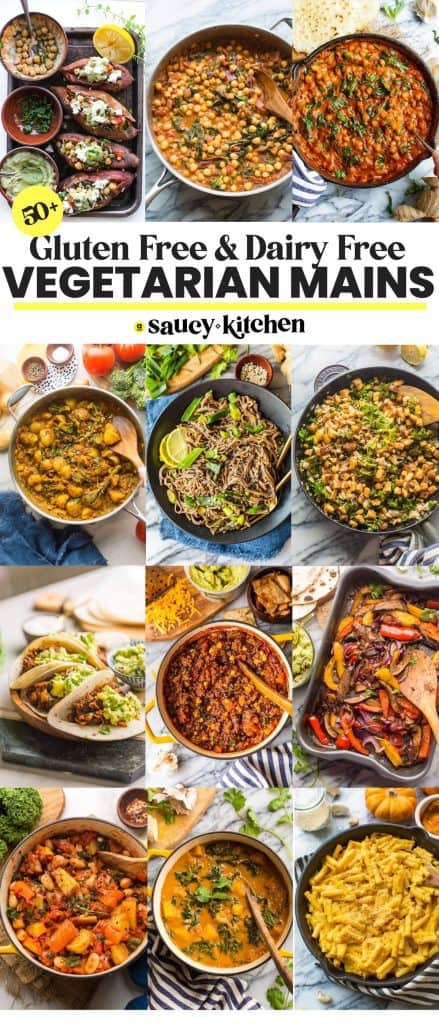 Looking for recipes that are not only gluten free, but dairy free and vegetarian friendly as well? Scroll through the following recipes below for a little dinner-time inspiration!
Need more dairy free resources?
Check out my Dairy Free Milk Substitute Guide!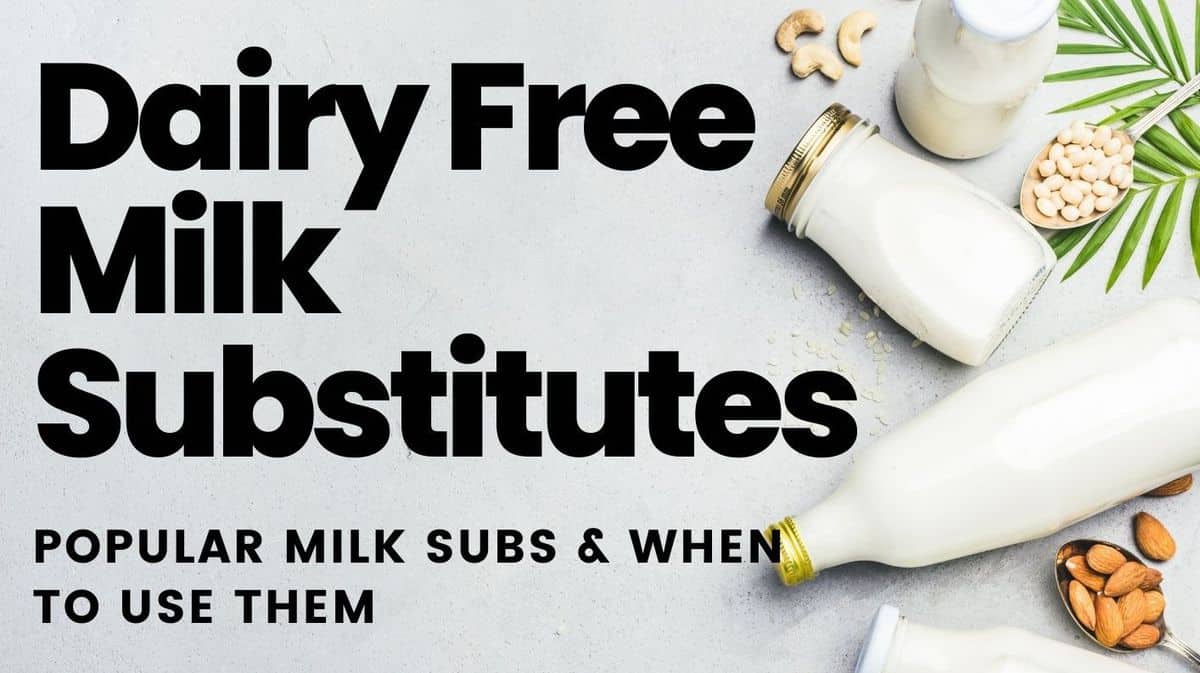 Whether you've gone dairy free for lifestyle, environment or dietary reasons – there are so many things to factor in when it comes to dairy free options and choose the right milk substitute for you! This guide goes over a few tips, popular dairy-free milk options, and recommendations for commonly asked dairy substitutions.
If you're interested in finding more gluten free and dairy free recipes that aren't meat-free be sure to also check out this list of Easy Gluten and Dairy Free Recipes.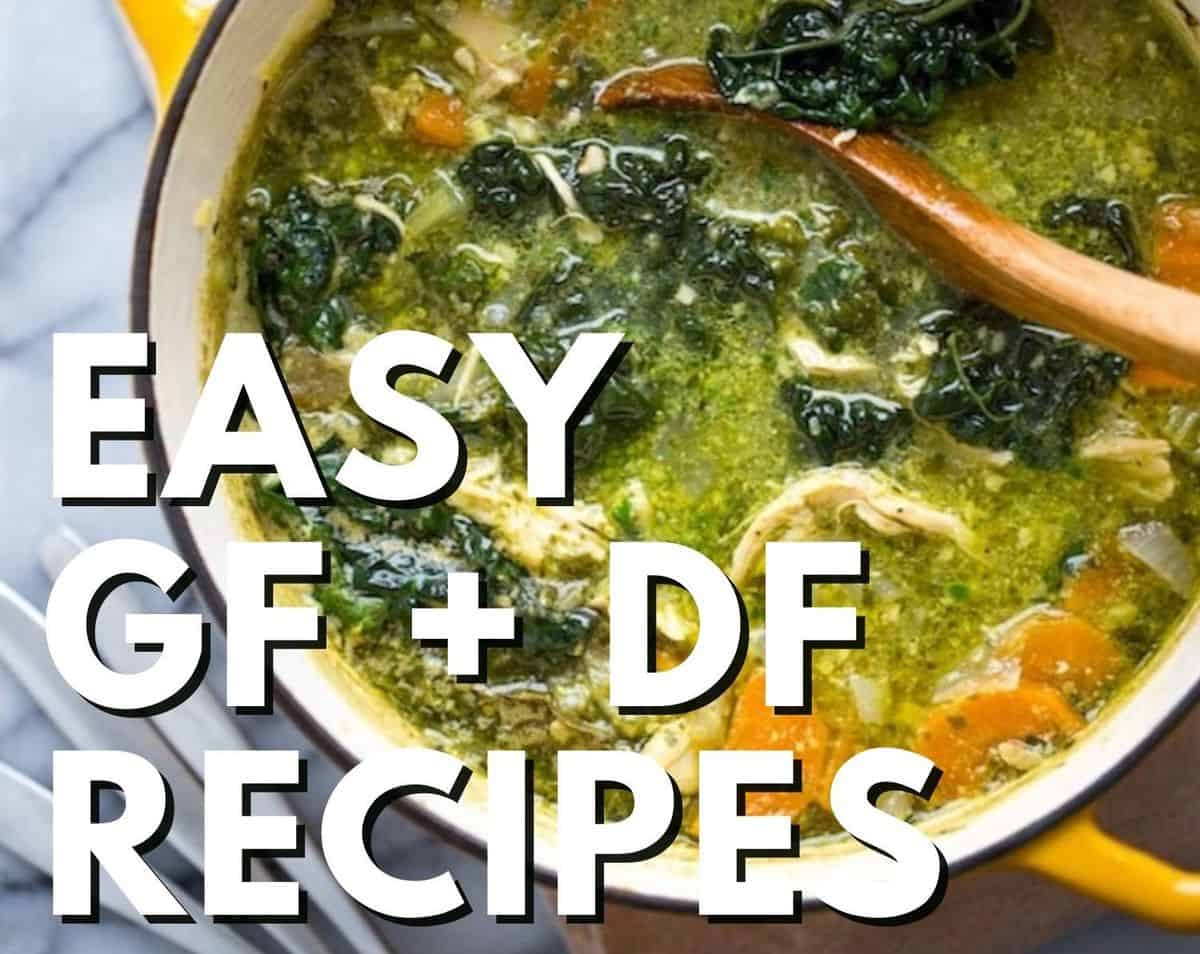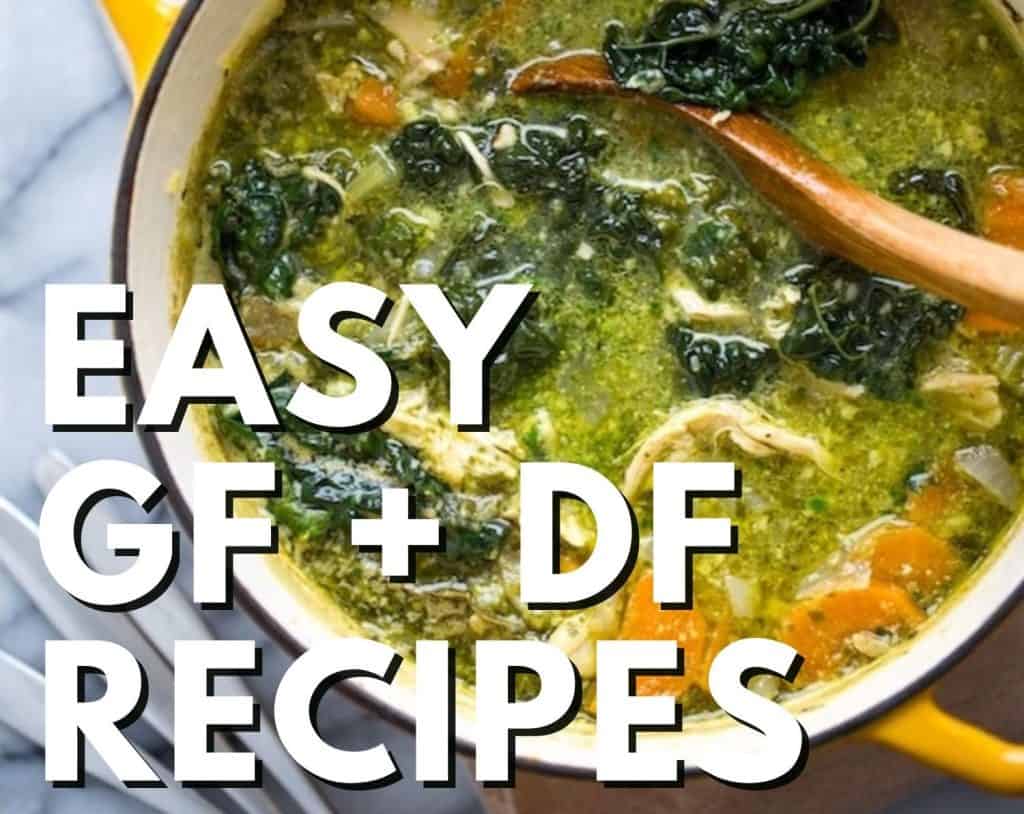 This collection features recipes that are easy to make with minimal prep and little clean up needed at the end.
Gluten and Dairy Free Vegetarian Mains
GF & DF Vegetarian Mains
Plant forward, protein packed and always delicious - this collection of recipes features mains that are gluten free, dairy free and meat-free!
Hungry for more?
Reader Interactions