Over a month of gluten and dairy free recipes that are easy to make for people with busy lives! Find a range of one pan dinners, pastas, soups and take out inspired meals.

Gluten and dairy – the two things I would have happily told you made up the majority of my diet at one point in time and I'm willing to bet you know the feeling.
Whether or not you're intolerant or just trying to cut back, eating gluten and dairy free doesn't have to feel as intimidating as it might sound. In fact, with the right recipe you won't think twice about missing either!
Below I've put together a list of a few recipes to get your started. Here, you'll find everything from one pan dinners, creamy pastas, hearty soups and healthy meals! These recipes are all easy to make meals that can be prepared in one pan or with minimal, basic ingredients that you probably already have on hand. Plus, they're all reader approved!
Make sure to also check out all my gluten and dairy free recipes and my guide on how to choose the right Dairy Free Milk Substitute for you.
One Pan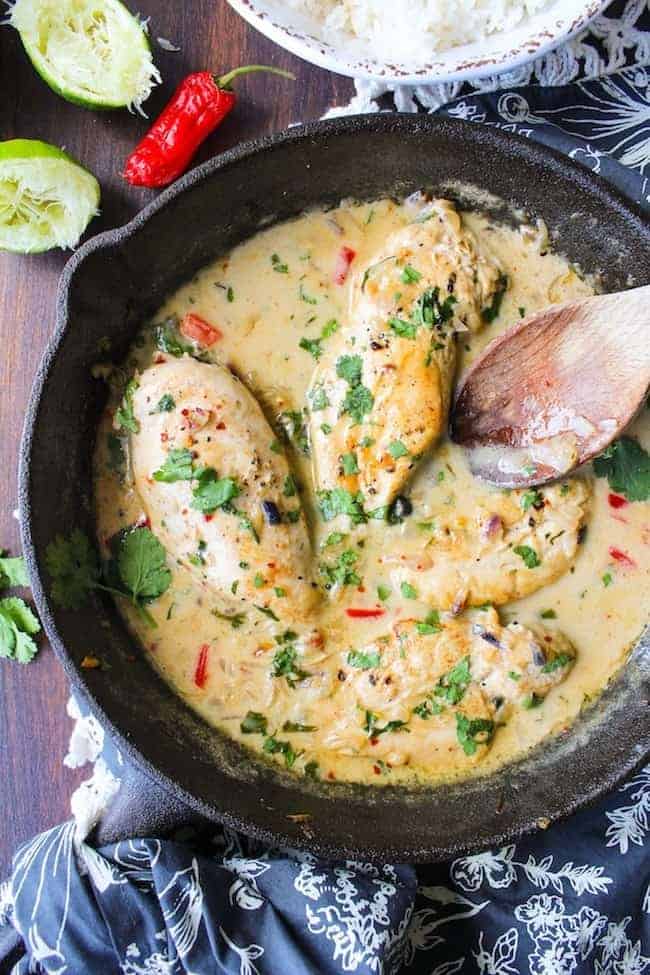 "I never comment but I have to say, this recipe is AMAZING!!! I have made it probably a dozen times and every time my family raves about it. And it is so easy. I have also suggested it to friends and family, who all loved it." – Mical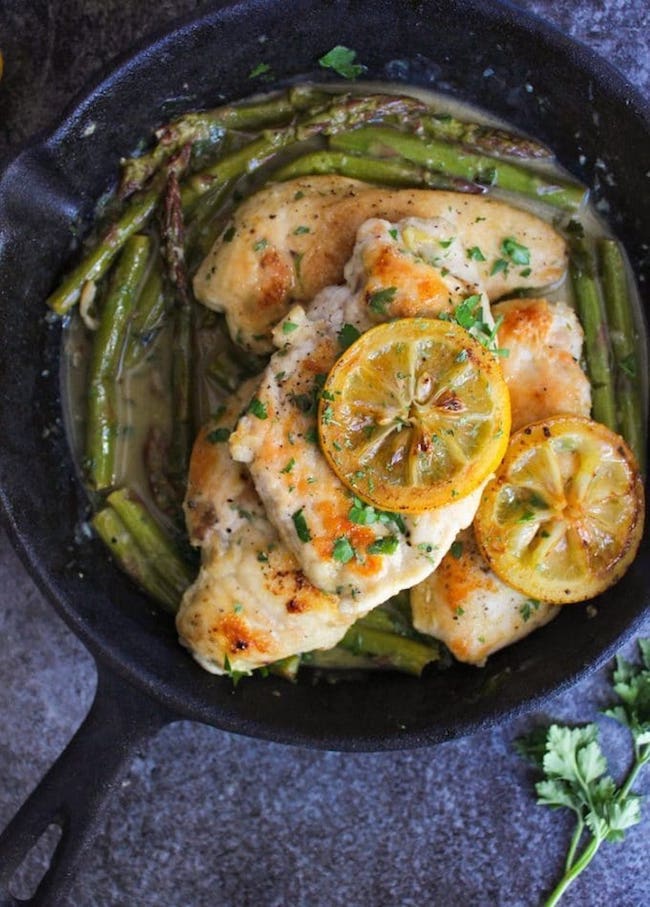 Made this dish a couple of nights ago, it was yummy and super easy. My husband and my 5-year boy old loved it. The five year old said "the green stuff was good" –what a win!" – Maiahlin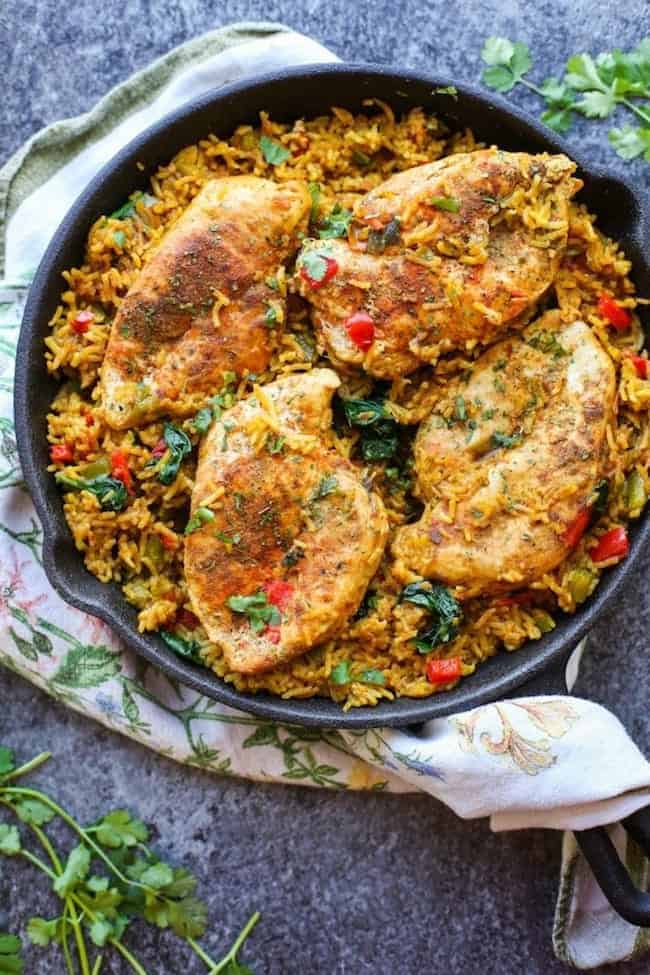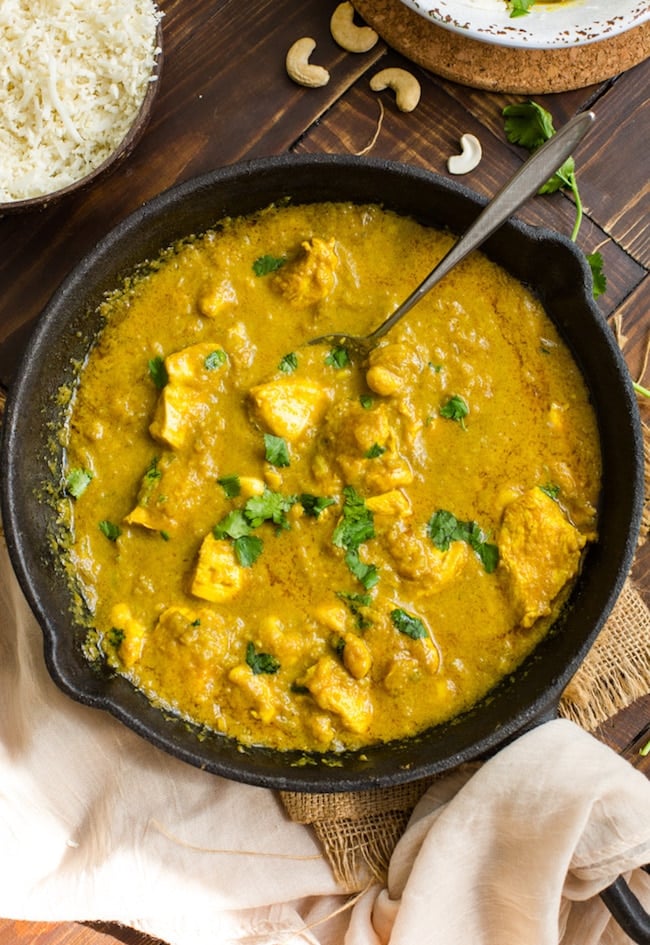 "Decided to make this for my weekly lunch meal prep. It did not disappoint! Very easy to make and super delicious!" – CarrieAnne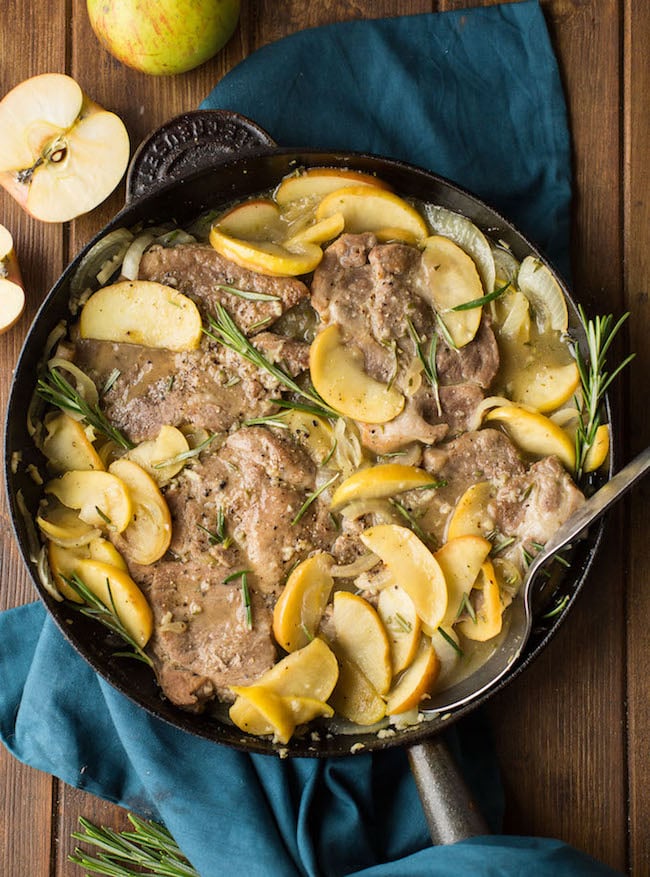 "I made this last night and it was DELISH and TASTY!" – Kimberly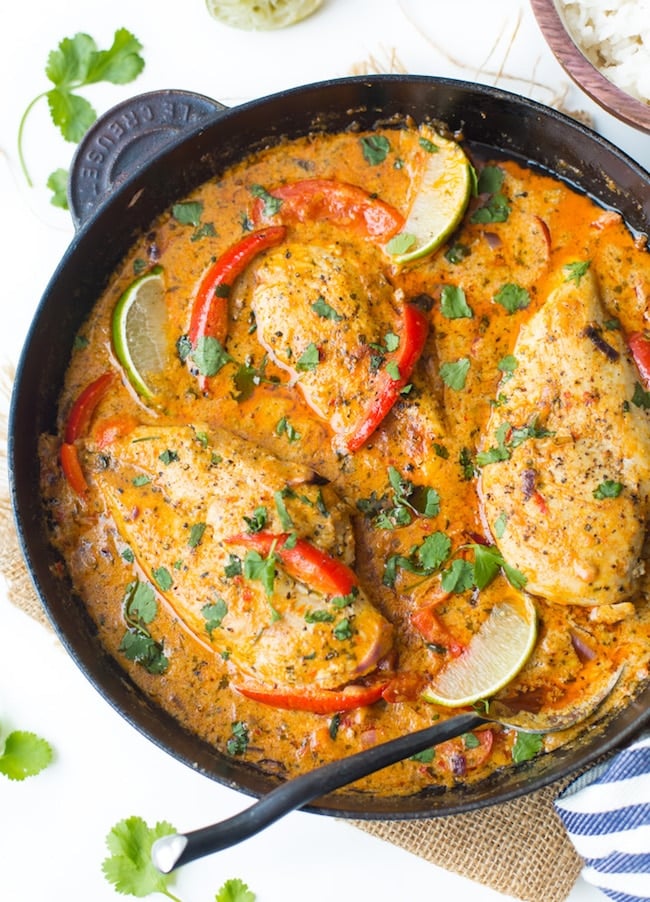 "This was such a hit! I was looking forward to enjoying the leftovers for my lunch today but my 13 year old went in for seconds last night! Thanks for the recipe!" – Kristen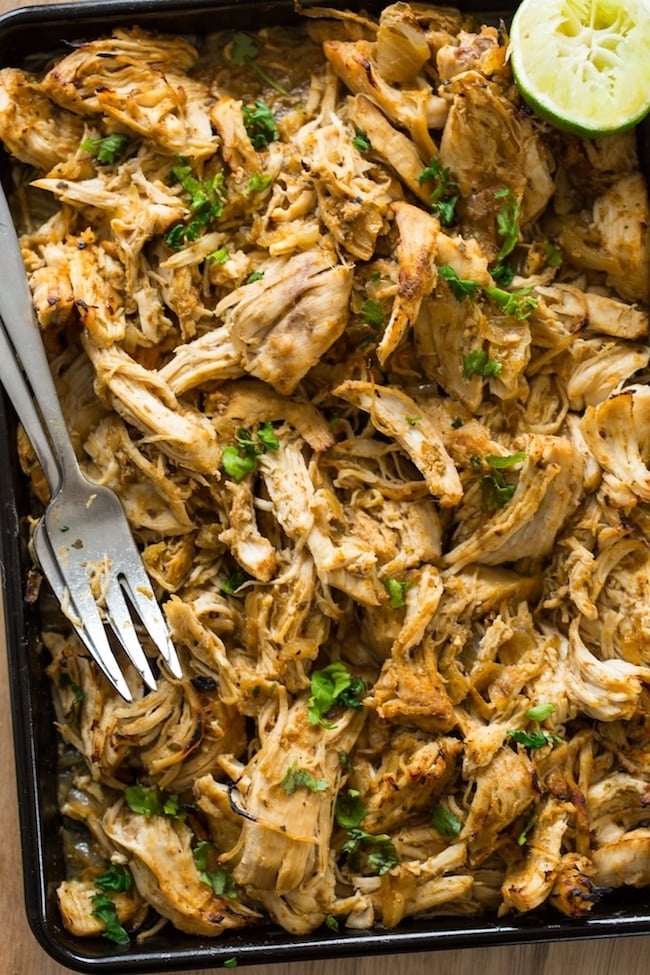 "This was a big hit with my family! It's recipes like this that makes my instant pot really feel worth it! Thanks for sharing." – Erin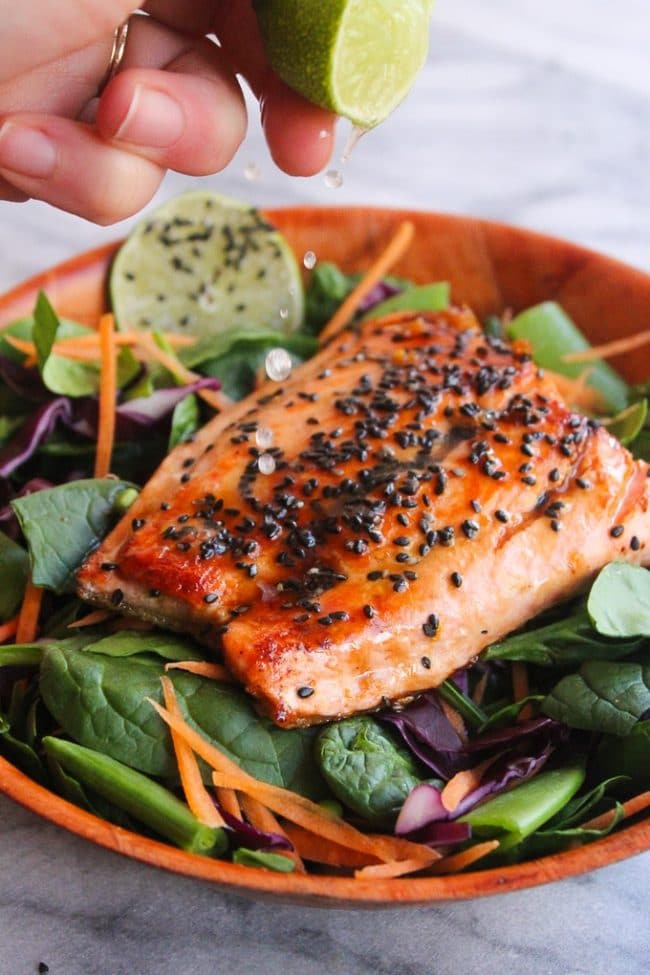 "Oh my goodness this sauce was amazing. Seriously I wanted to lick my plate. Definitely will be making this many many times." – Carol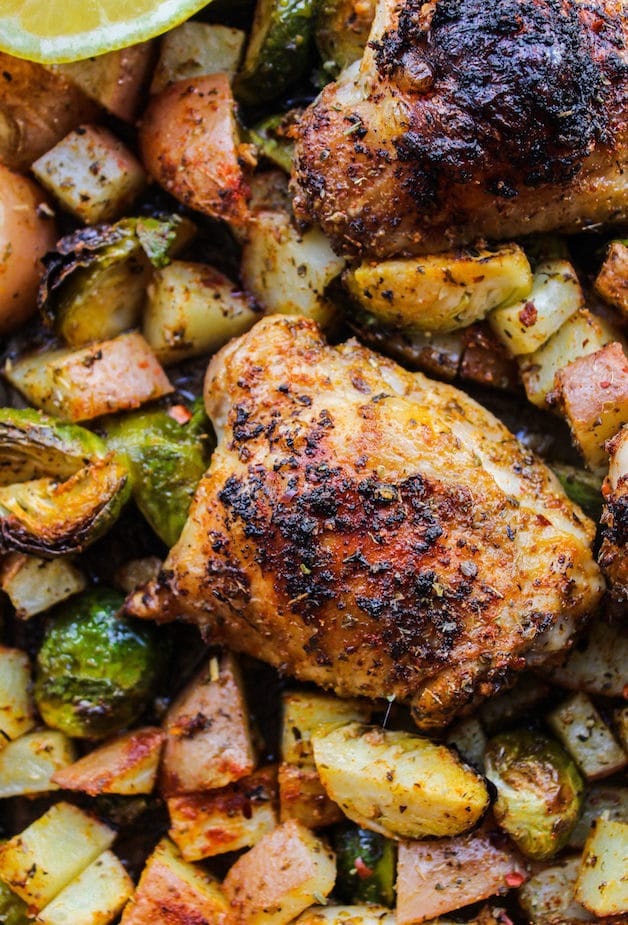 "Terrific recipe! We made it exactly like instructed. Newbies to cooking and don't like to stray. It was delicious and will go into the recipe box!!" – Jessica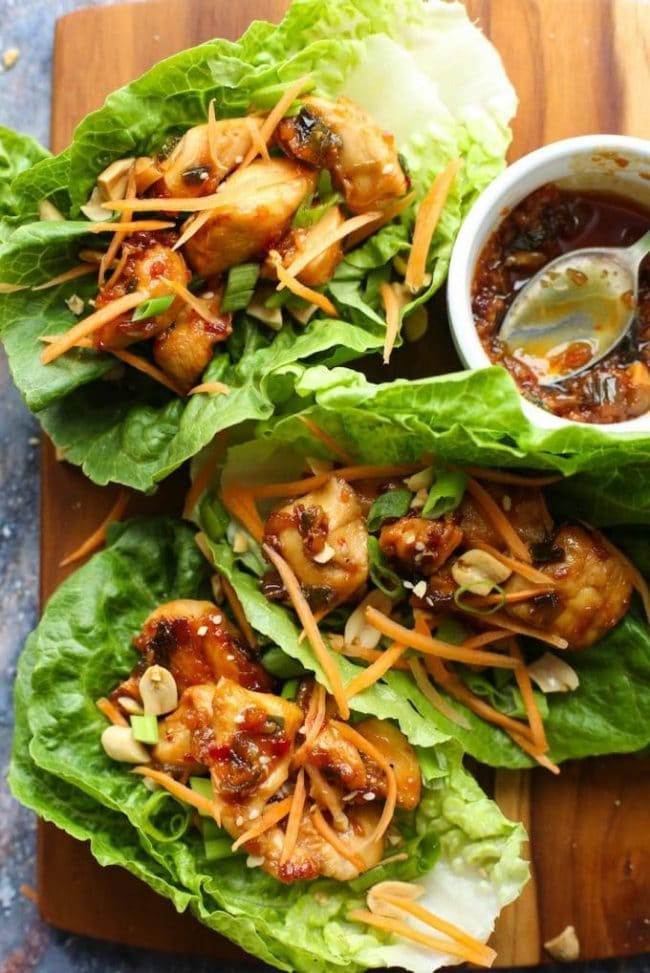 "Wow, this was amazing…so easy but tasted like a restaurant dish! You could just make the chicken and put it one rise, in a salad or with noodles to switch it up. My boyfriend and I added it to our cookbook 🙂 " – Rachel
"I made this dish over the weekend and was blown away at how good it is! Your site is my go to for recipes. Thank you!!" – Christy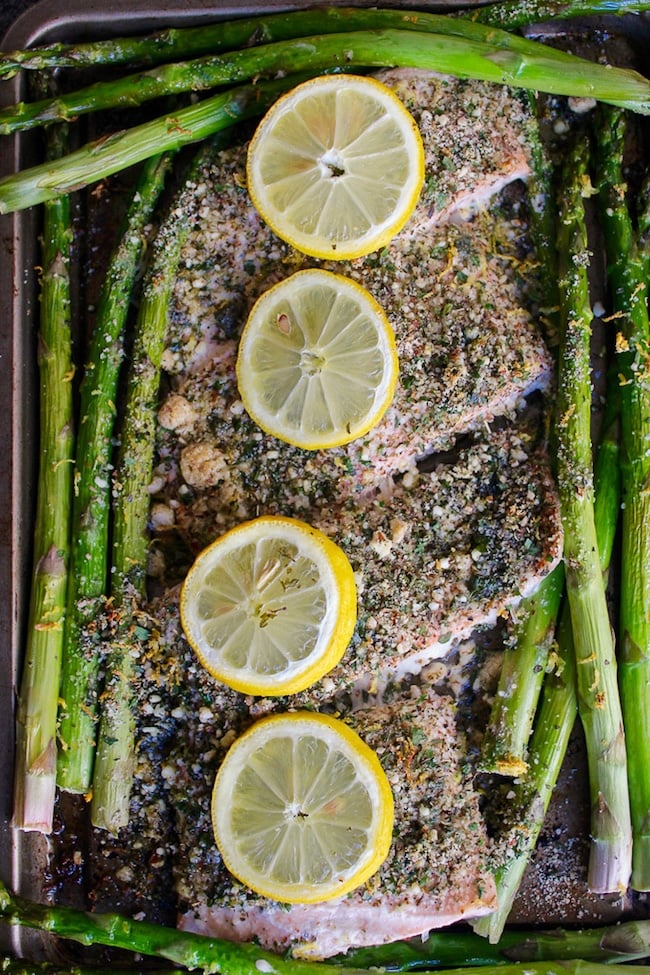 "Great recipe! Thank you for sharing it! I just smashed a bunch of almonds and it was totally fine. Mix of fresh herbs and dry herbs; I think the fresh herbs go a long way. Delicious!!" – Sara
Vegan & Vegetarian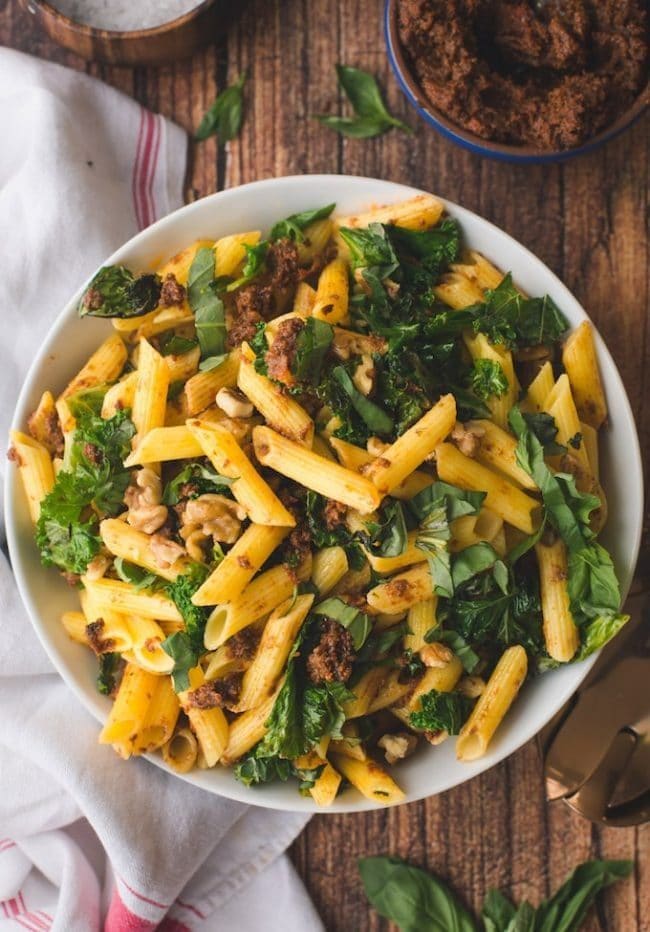 With crispy, sautéed kale and walnuts – this is one of my go to recipes when I want something easy & delicious!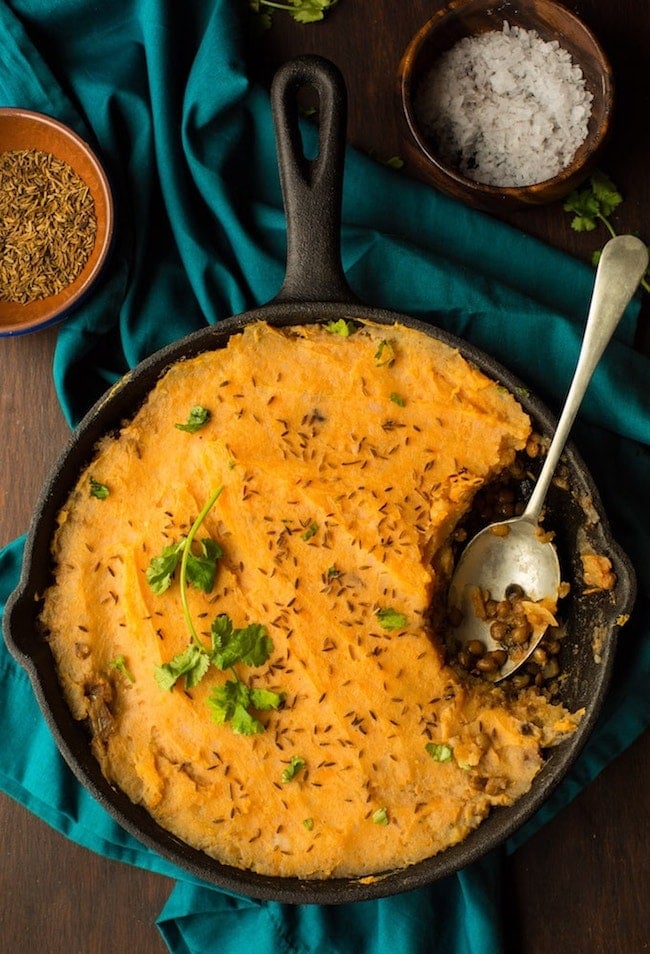 "This was delish! I added cauliflower to the lentils. I'll be making this again!" – Renée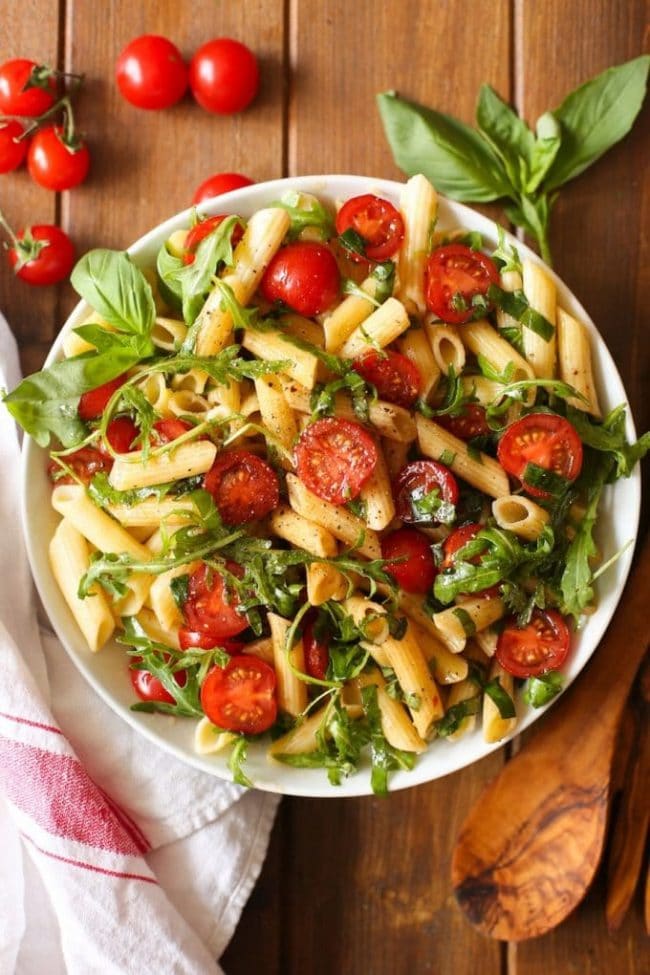 "This is such a great recipe! Simple to put together, filling, healthy, refreshing and absolutely flavourful. I love how I am able to make ahead healthy work lunches with this recipe, and it is also versatile- I can choose to mix in other ingredients! The best part of this recipe is that it is good for the pocket, especially for a student like myself. I see this as a staple from now on." – Amber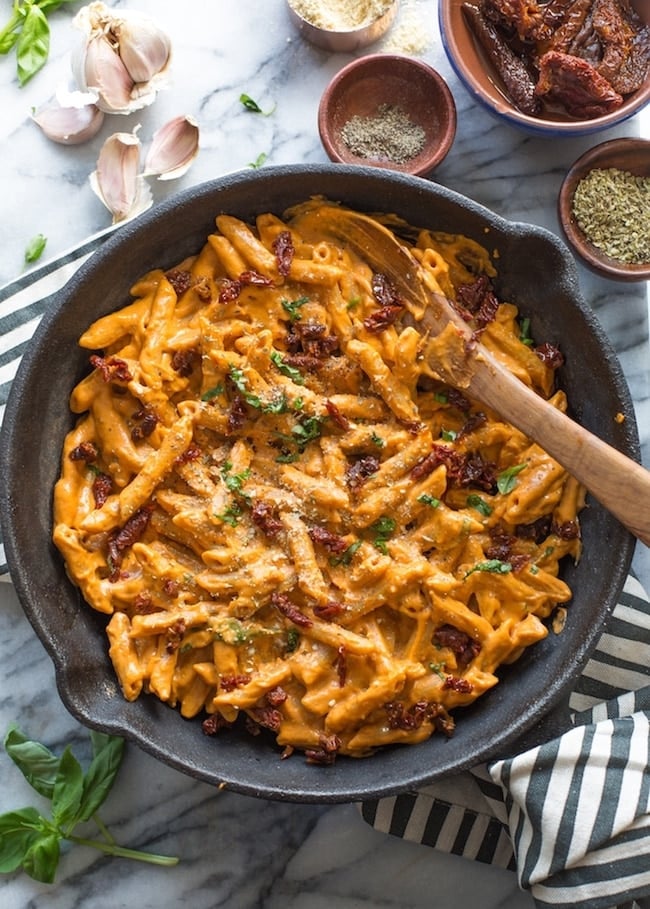 "This was incredible! It's hard finding good vegan pastas and this one DELIVERED! I've even made it for my non vegan friends and they love it too. Thanks!" – Amy
Soups & Stews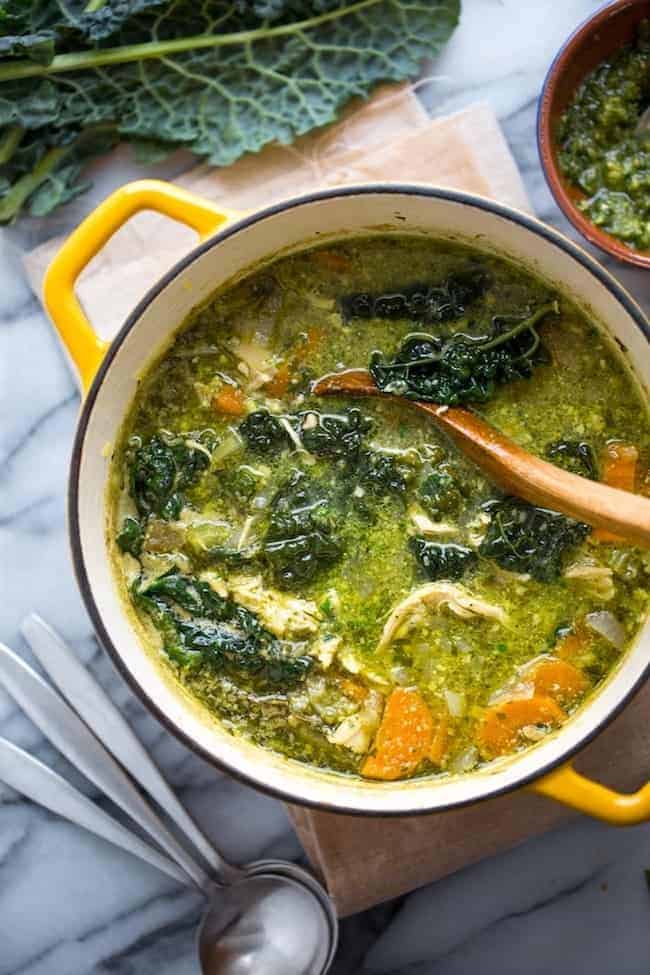 "Wow, this packed a punch! Very flavorful and had the added bonus of a happy hubby! Thanks for sharing!" – Nina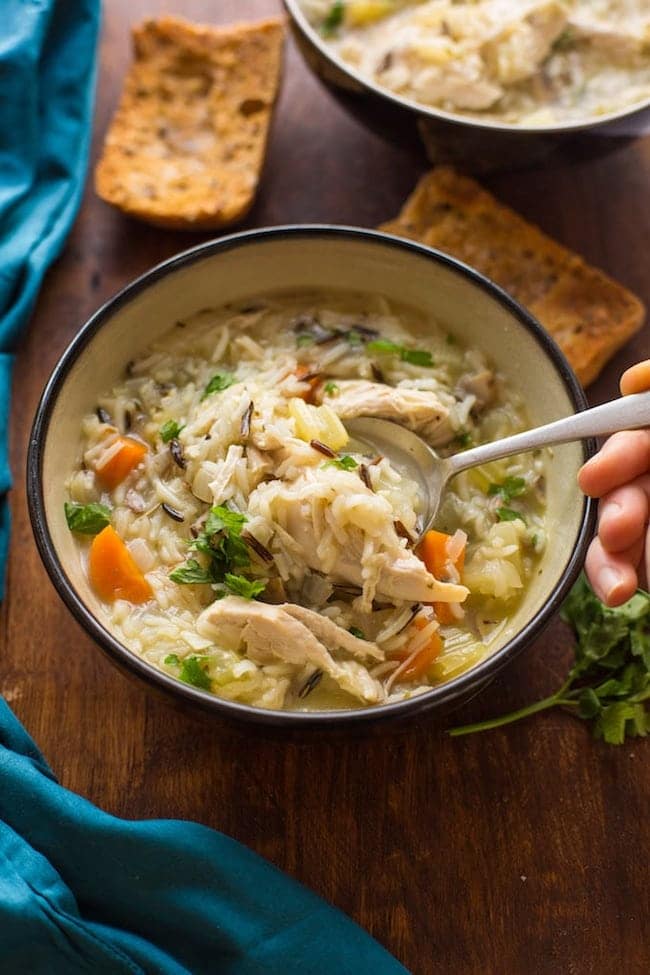 "I just made this tonight. It is AMAZING ! I didn't change a thing and it was perfect. Thanks for a great go-to gluten free meal" – Karen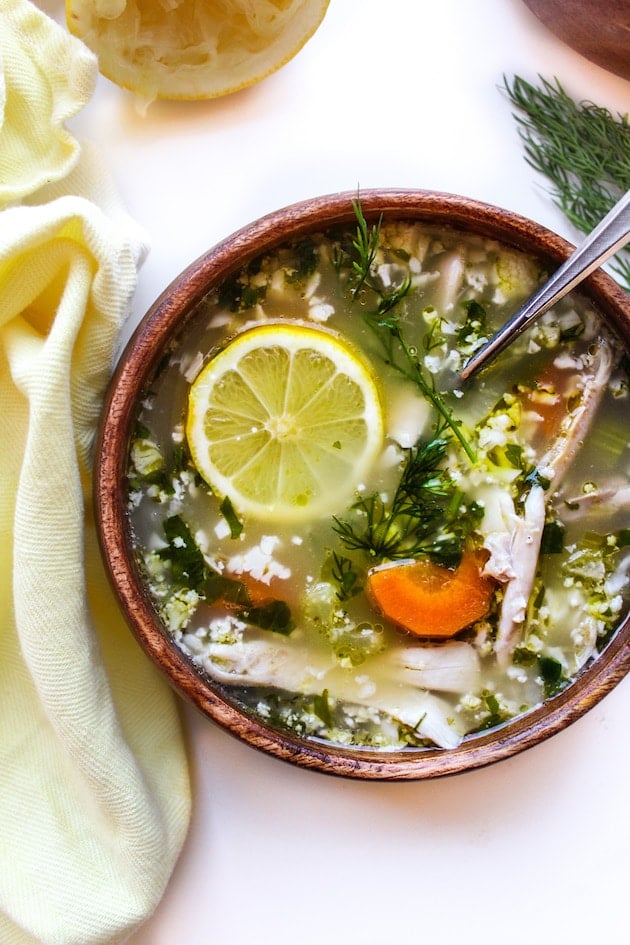 "Just made this and it is fantastic! So fresh and delicious as well as filling. I didn't have the herbs on hand so I skipped that part, can't even imagine how good it would be if you add that step!" – Suzy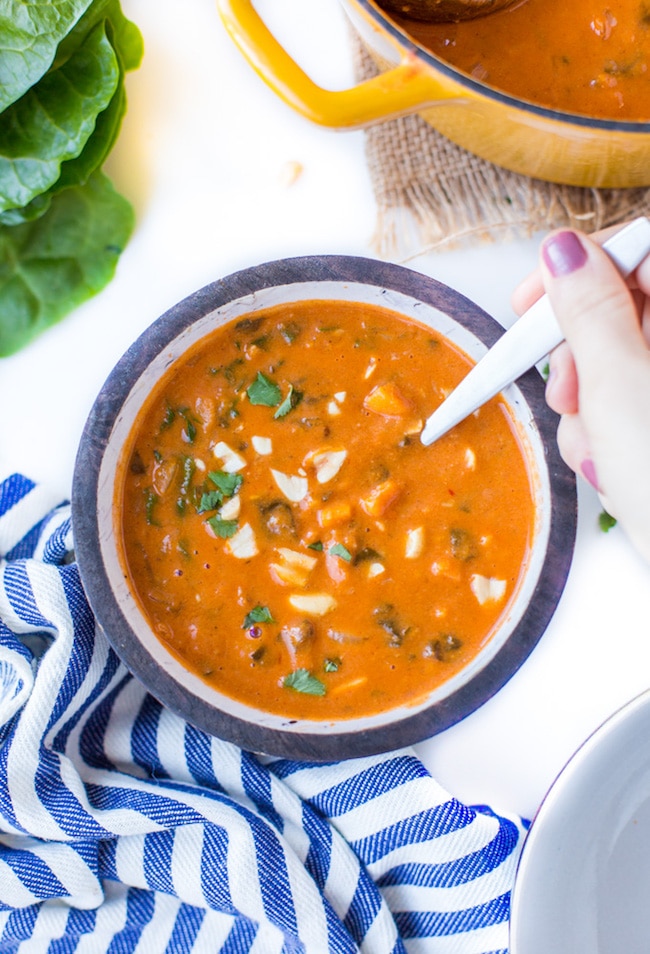 "Never prepared this type of recipe with peanut ever, thus tried it at home. It's fa-bilious." – Punam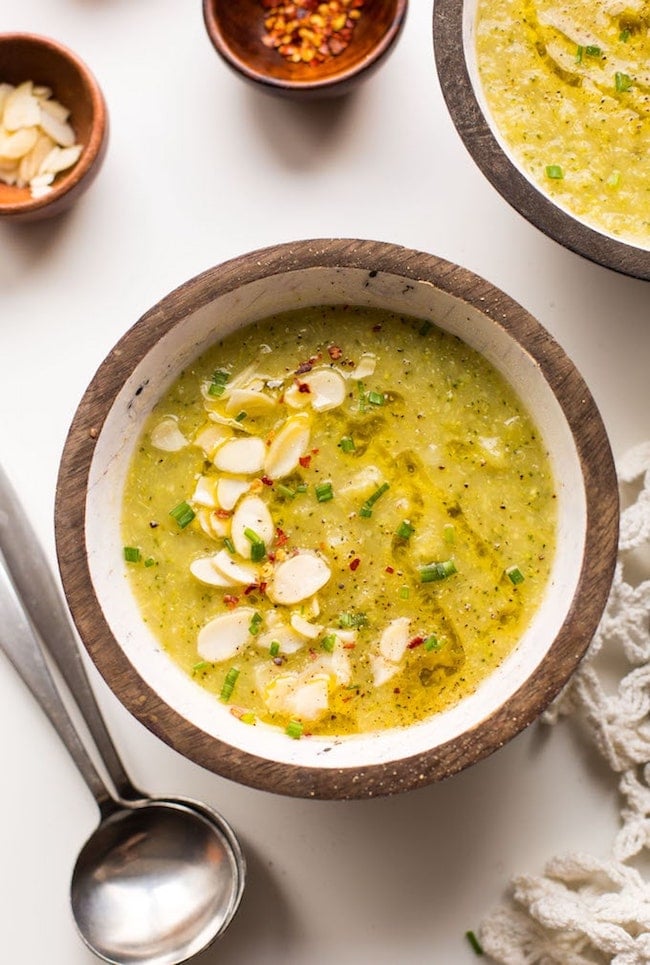 "Just made this soup as a go-to during the day in between chasing my 8 month old around and it is DELICIOUS!!!! I used a lamb broth that I made instead of vegetable stock and added a vegetable stock cube instead of salt. YUM, YUM, YUM! Thank you!" – Kristee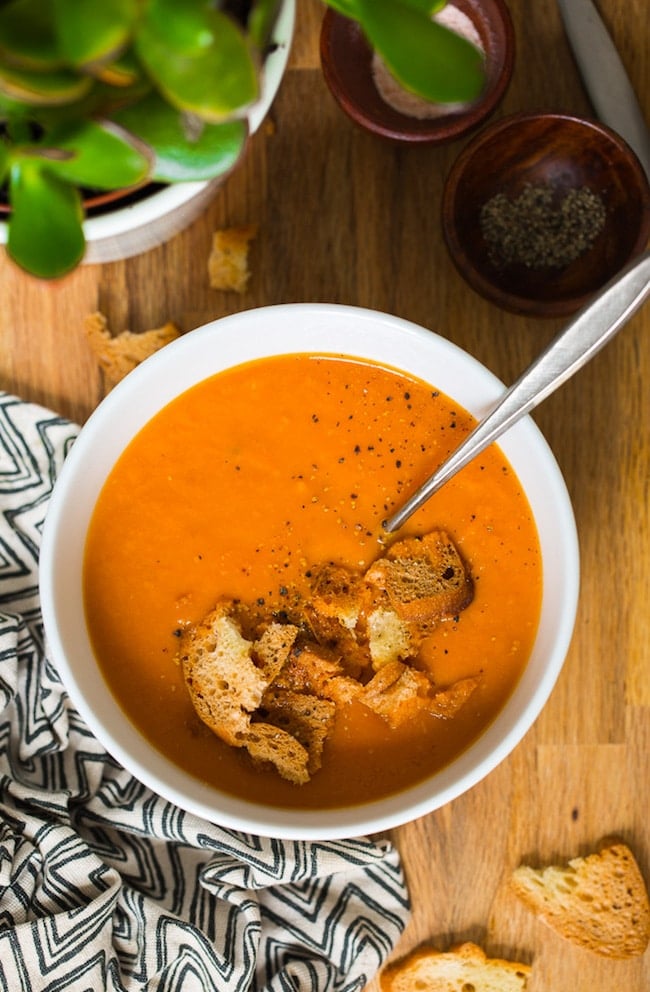 "This soup is so delicious, seriously. Perfect texture, nice and creamy, and all I added was salt. And what makes it even more amazing is that it really is as easy as throwing it all in the instant pot and letting it do its thing. It has officially hit the regular rotation list!!" – Katie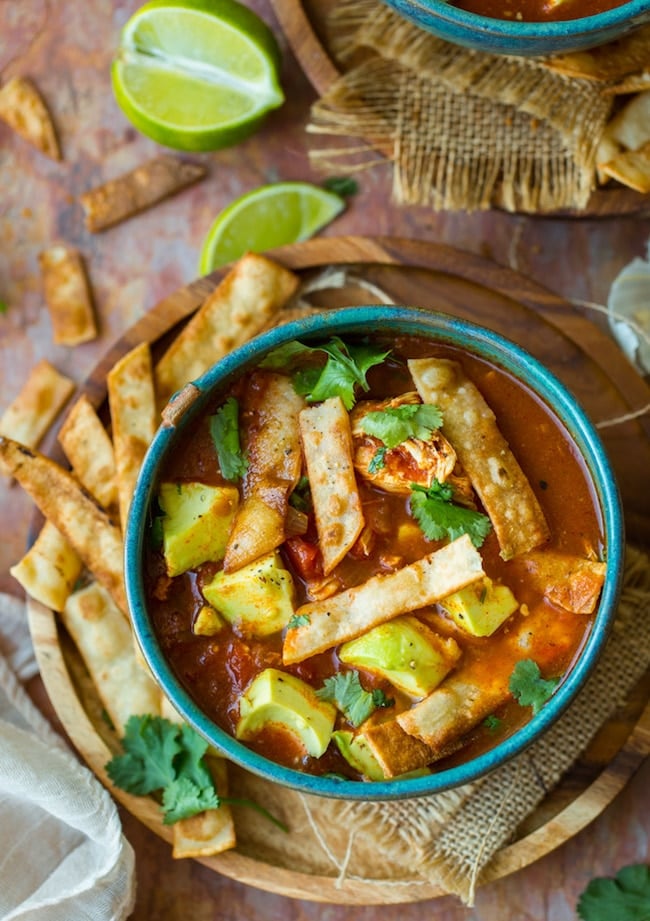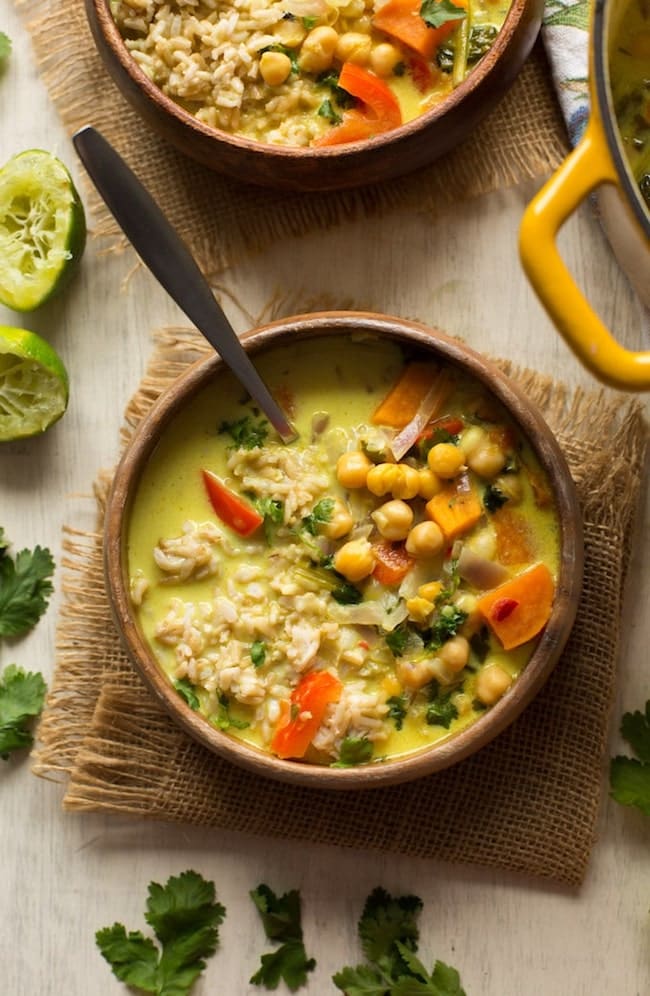 "This is fantastic! I'm always on the lookout for quick-to-make veggie soups and this sounded right up my street – the final flavour is delicate and balanced, and amazing considering how easy it is to put together." – Sheona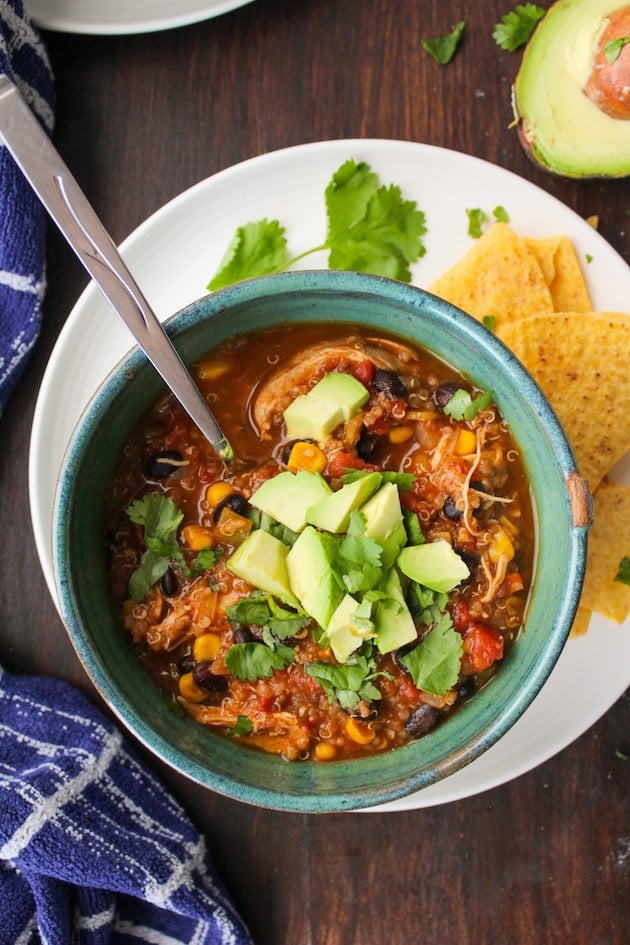 "Wow was this ever good! My entire family loved it and husband had seconds and a half. I did not have cumin so I used just chili powder." – Jenn
Takeout Inspired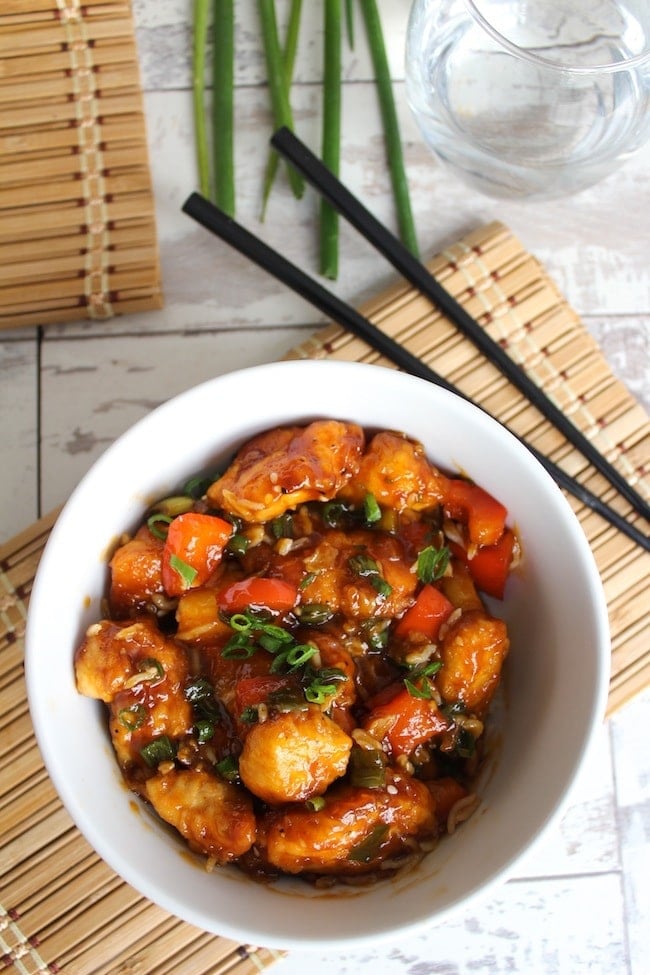 "I just made this last night and it was SOO good. I'm from California and am here in England with a grumpy, fast food obsessed 15 year old who is not so happy about our new healthy eating plan. I made this chicken and he said it was better than Panda Express – which seeing as Panda Express is his favorite place is really saying something! And I was so happy to eat this without the major stomach issues I would usually have from sweet and sour chicken." – Gina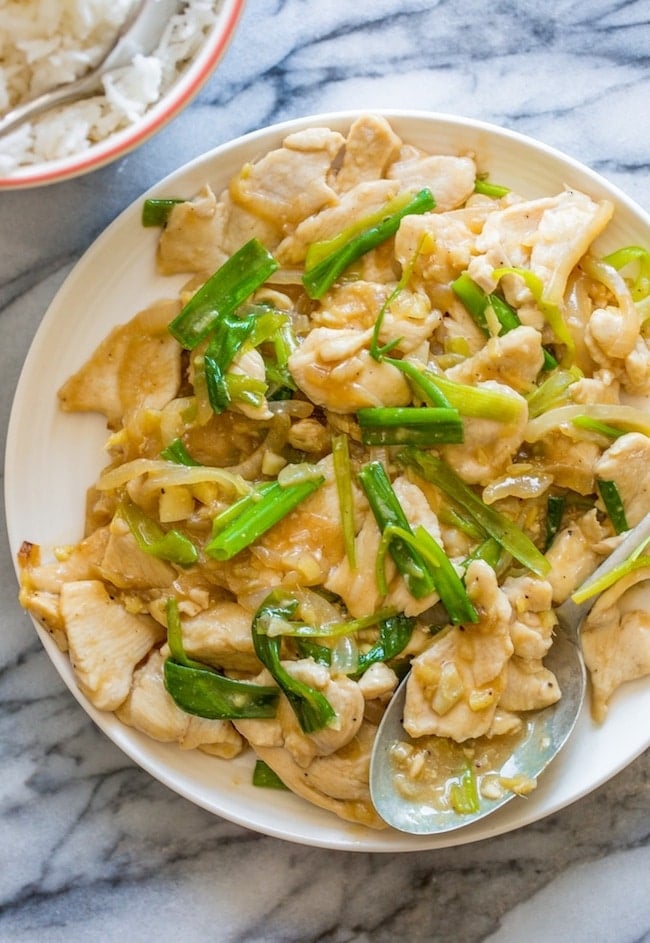 "I have just made this for our evening meal with brown rice and quinoa… it was so delicious. This has always been my favourite dish from the Chinese takeaway and I have always wanted to make it. This recipe was sooooo easy, although I added green peppers with the spring onions instead of the white onions" – Teri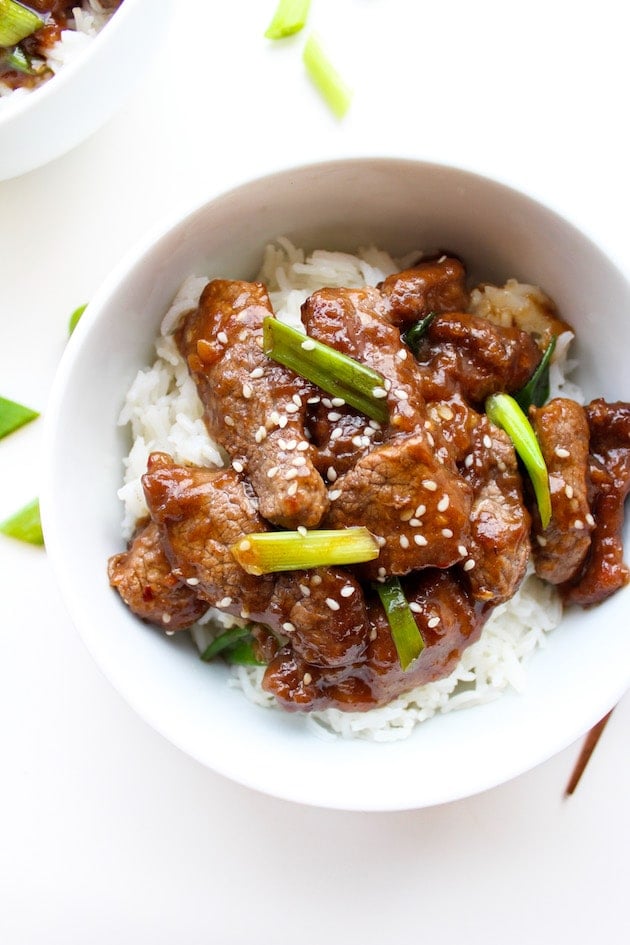 "Made a double+ batch of this last night for friends. It was amazing, adults and kids couldn't get enough of it. Bye-bye Panda Express." – Misty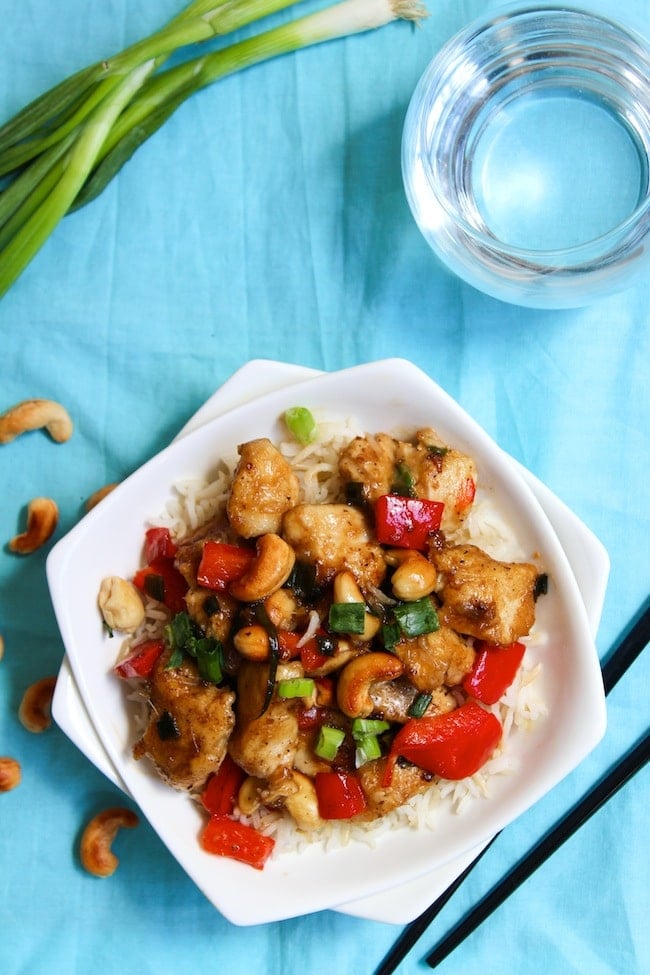 "My teenage daughter helped me make this and said upon tasting it, "this tastes like a real Chinese dish!" we were all blown away by the deliciousness. We also threw in some broccoli." – Eliza
What are your favourite gluten and dairy free meals?
Feel free to leave a comment sharing your favourite gf/df dish! Bonus points to you if it can be found online with a link!
More Monthly & Weekly Menu Ideas