Chickpeas (aka garbanzo beans) are a fantastic source of fibre, protein and other assorted vitamins and minerals. Whether you're looking for a good, plant-based source of protein, a healthy ingredient to incorporate into every day cooking, or just after a tasty dish, take a look at these easy and delicious chickpea recipes! There are a range of filling meals, soups, salads, dips and desserts to keep you satisfied!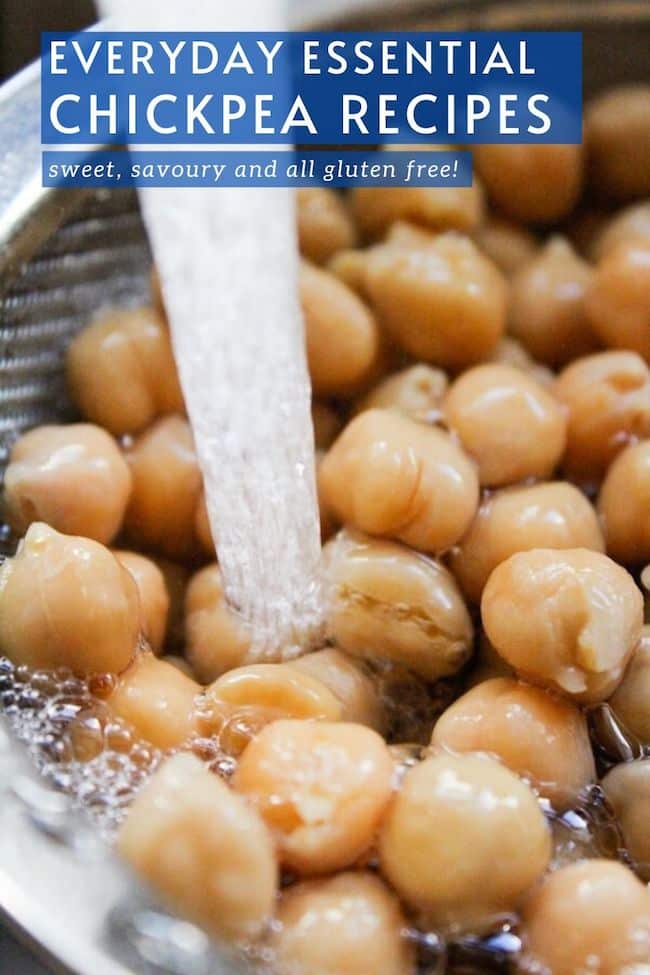 Remember: If you're starting out with dried chickpeas remember that a standard can of chickpeas (about 15 oz/400 g) yields about 1 1/2 cups/250 grams, drained. Since chickpeas usually double in size after soaking you'll need about 3/4 cup dried chickpeas to equal one can.
Chickpea Recipes Using Whole Chickpeas
Versatile, nutrient packed and easy to work with, chickpeas are easily one of my favourite ingredients to use! I always make sure there are a couple of can sitting in the cupboard to pull out at a moments notice.
Here are some of my favourite ways to use chickpeas featuring both sweet and savoury recipes!
Reader Interactions