Over a month of Whole30 approved recipes! This list includes easy one pan dinners, casseroles, soups and salads!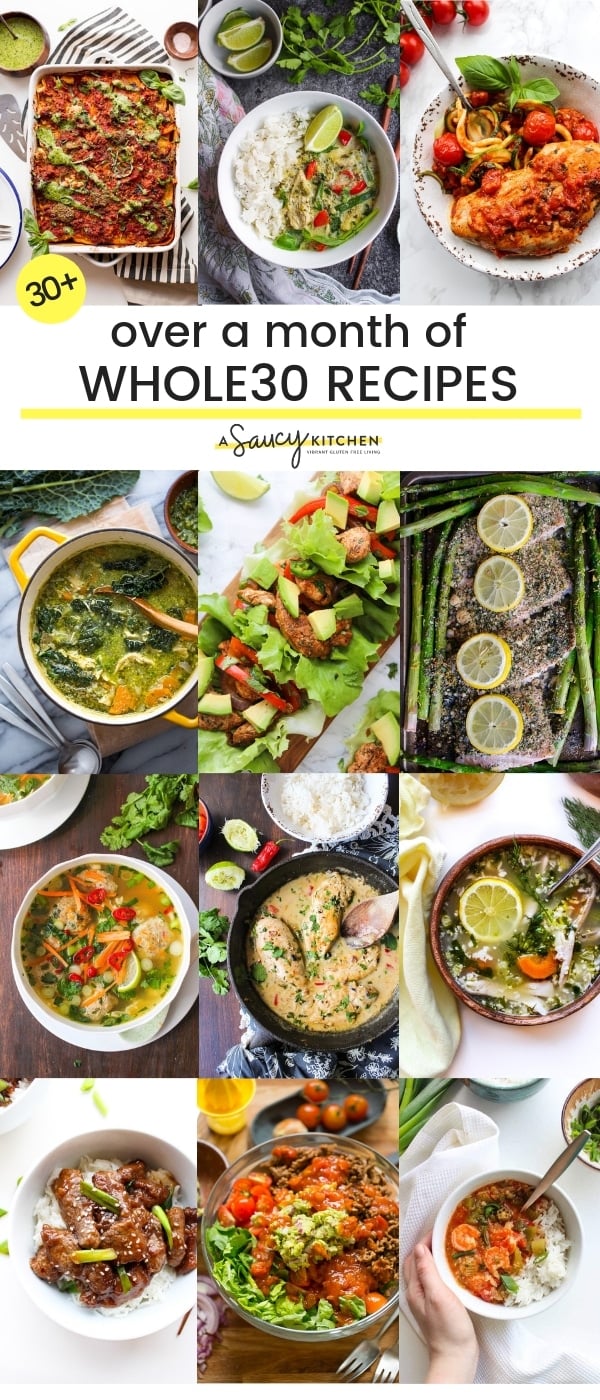 Who's ready for another round of Whole30 this month? Not me! give major props to anyone with the will power strong enough to make it the full 30 days, but that's just not me.
Last year Mike & I attempted our first whole30 and it ended up being a whole12 instead. Not quite halfway but I was pretty proud of making it a week and a half.
That being said I did quite enjoy our clean eating challenge and ended up really enjoying the food we ate. In fact some of my favourite recipes last year came out of our failed whole30 challenge. So while we won't be going strict this month I do plan on making the most out of this next months commitment to clean eating.
In case you need a little extra push to get you going here are 30+ Whole30 approved recipes that are so good you won't even know they're good for you!
Enjoy!
Whole30 Recipes
Over a month of Whole30 approved recipes! This list includes easy one pan dinners, casseroles, soups and salads!

What are your favourite go-to, Whole30 recipes?

More recipe guides you might find helpful:

Gluten & Dairy Free Recipes – enough dinners for a whole month & then some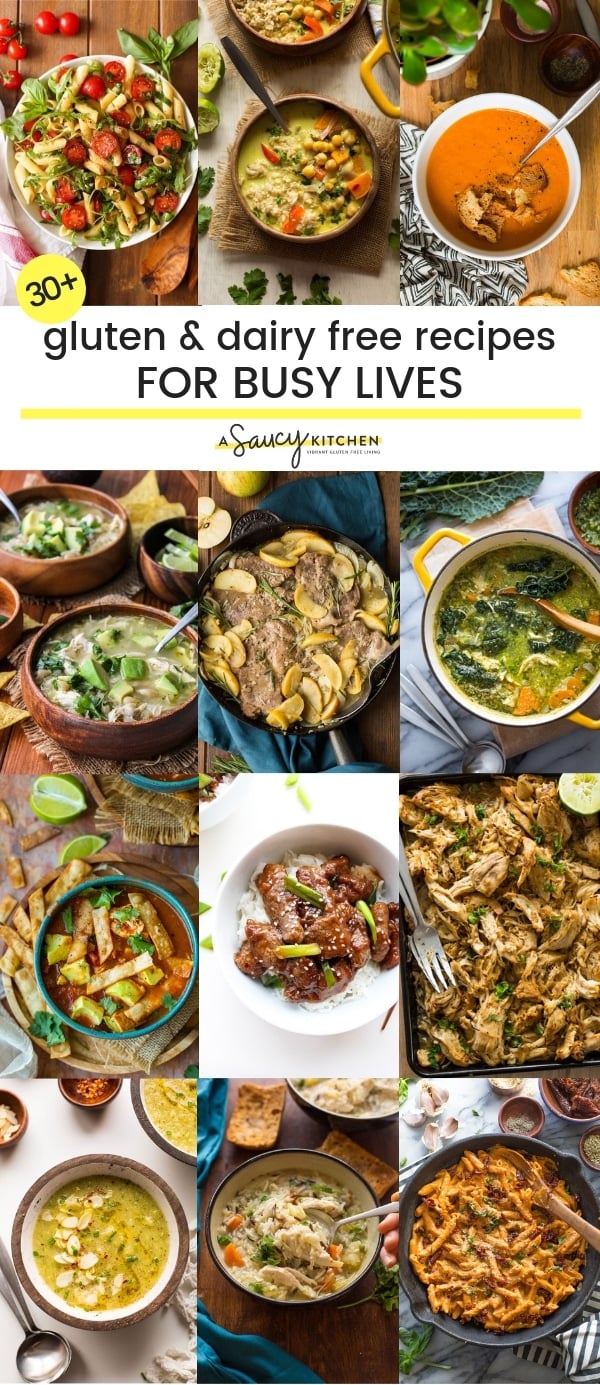 Low FODMAP Diet Dinner Recipes

Reader Interactions