Bake it, grill it, shred it and sauté it! Is there anything more versatile than the humble zucchini? Learn a few important tips and tricks about how to choose and use up your summer squash and sneak in a little extra nutrition into your diet with these mouthwatering Gluten Free Zucchini Recipes!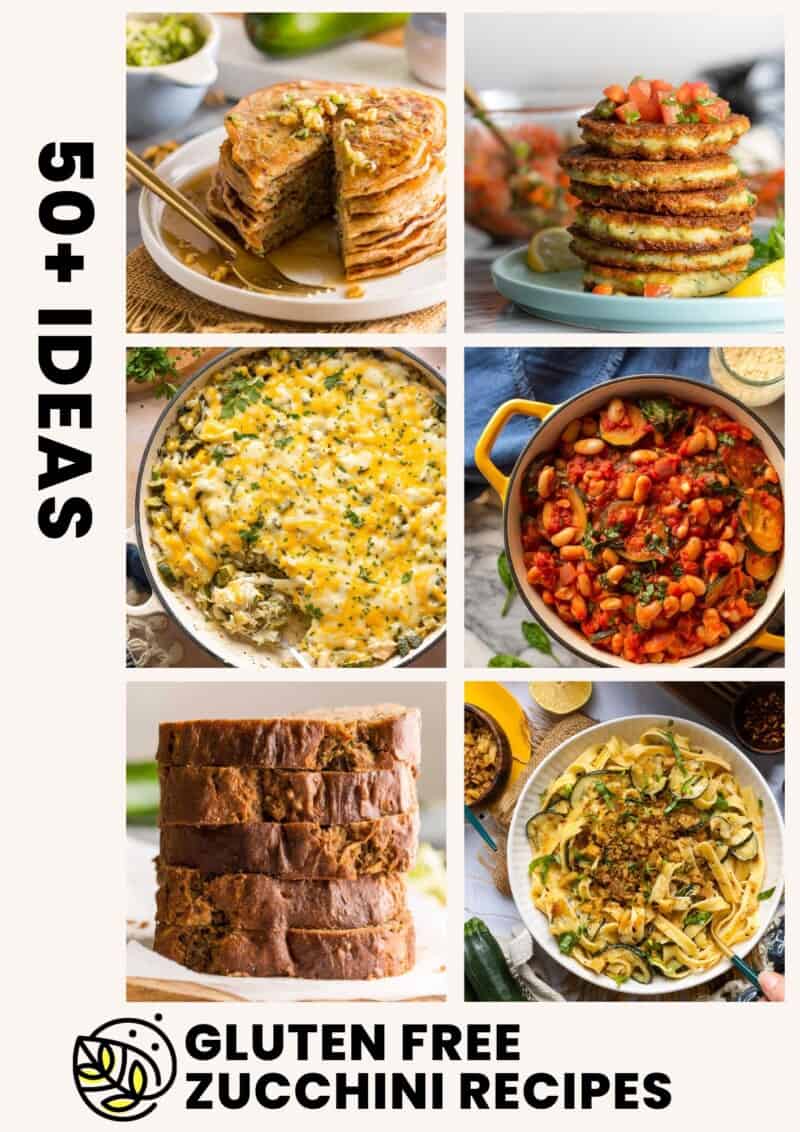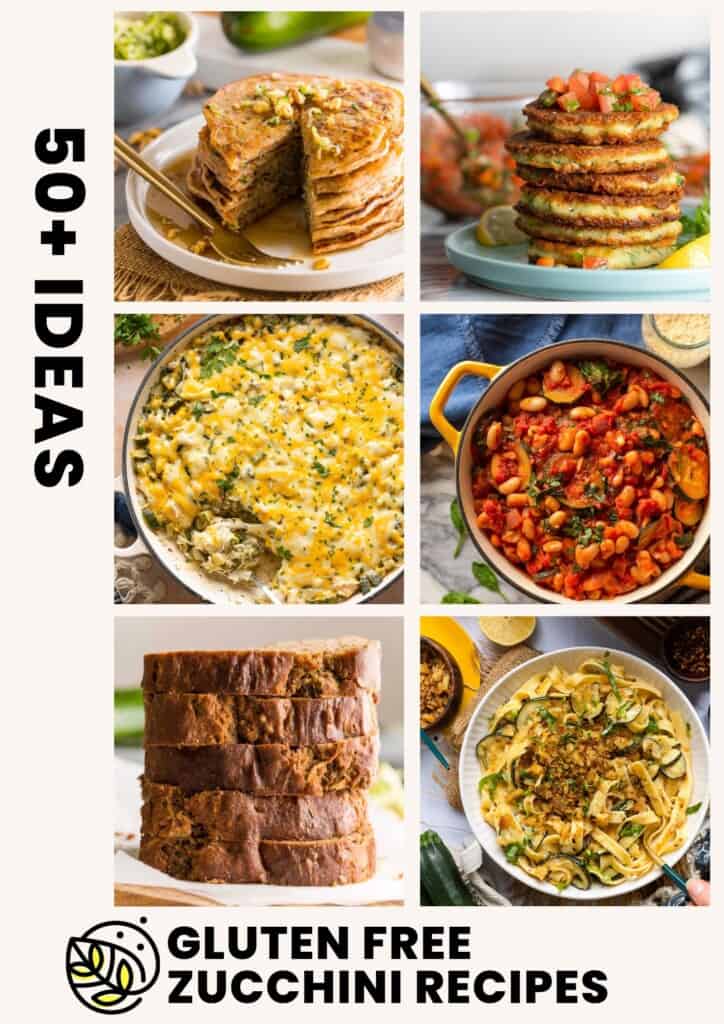 Affordable, abundant, versatile and healthy! It's no wonder zucchini is a summertime favorite.
You can bake it a batch of rich chocolatey brownies just as easily as you can chop and simmer it into a stew. The options are endless – and tasty!
Before the season is over, make sure you make the most of these shape-shifting summer squash and check out this collection of mouthwateringly delicious gluten free zucchini recipes.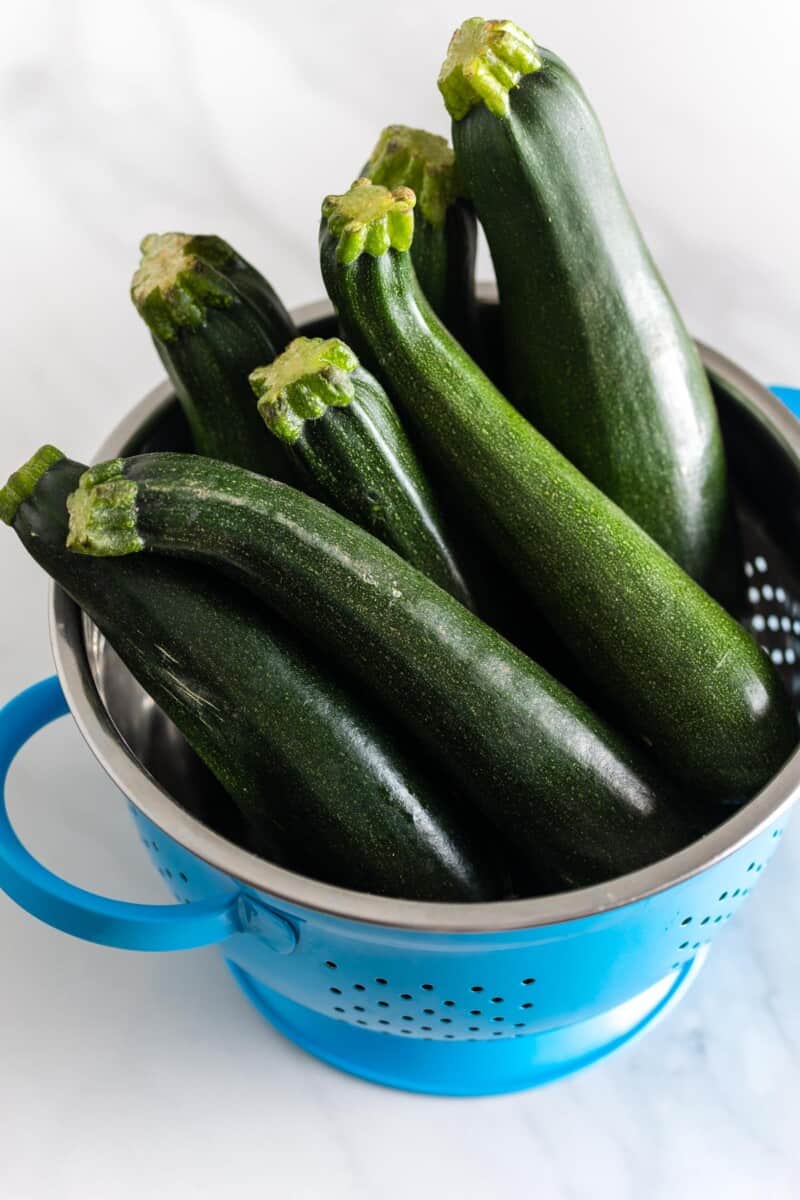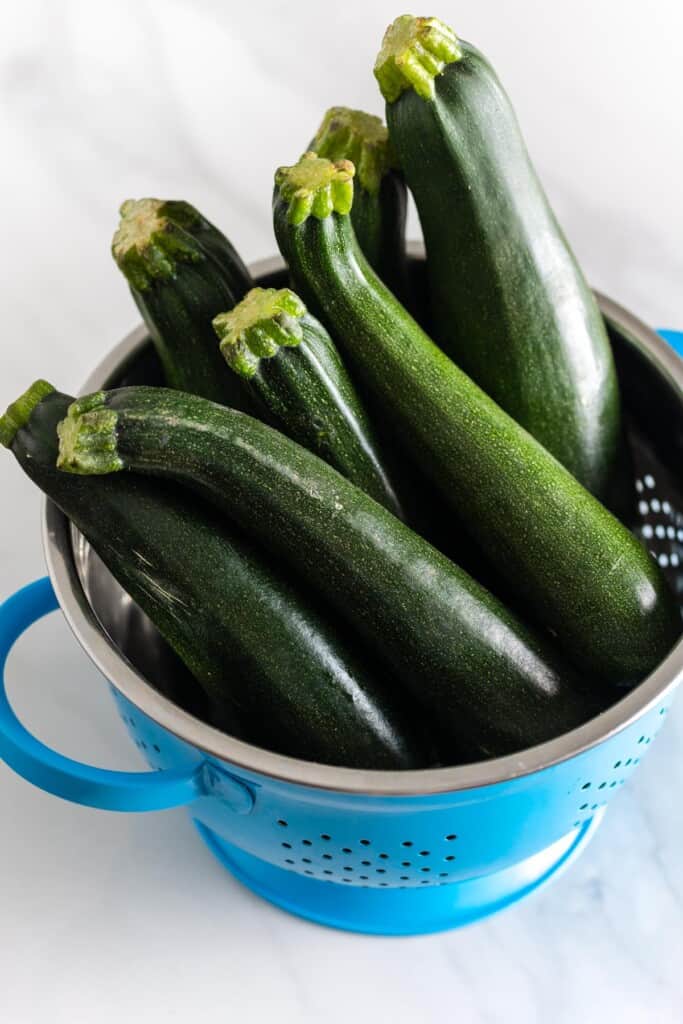 How To Select The Right Zucchini
A few things to consider when choosing zucchini:
Size: Small to medium zucchini (about 6-8 inches long) are usually the most called for as they are great in both sweet and savory recipes. Larger zucchinis have a high water content making them less flavorful and more pulpy. They are also more likely to have large seeds that you'll need to scoop out before cooking.
Color: The more vibrant, the better. While zucchini does come in different colors (most commonly green and yellow), the more vibrant the color the stronger the flavor.
Texture: Look for smooth and shiny skin with a firm texture. Wrinkly skin and a rubbery texture are a sign of an old, dried out zucchini.
Stems: If possible, choose zucchini with longer stems. A longer stem will help the zucchini stay fresh longer.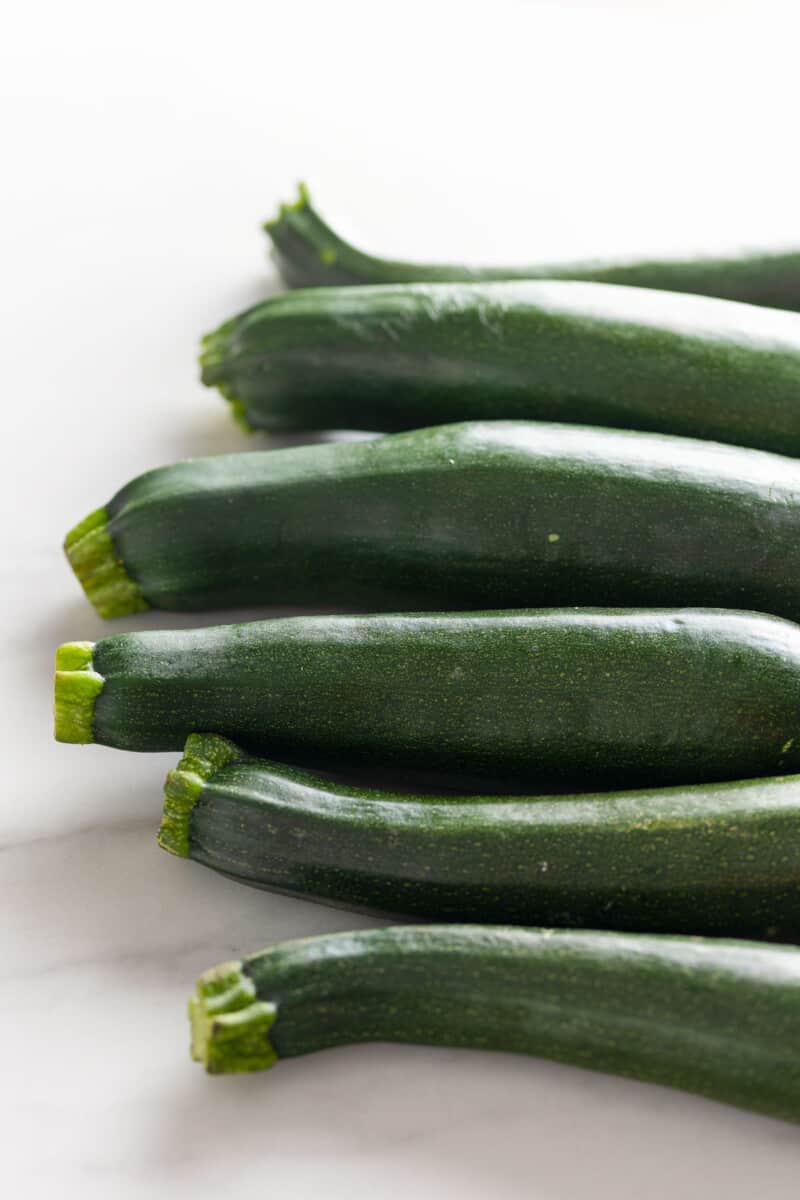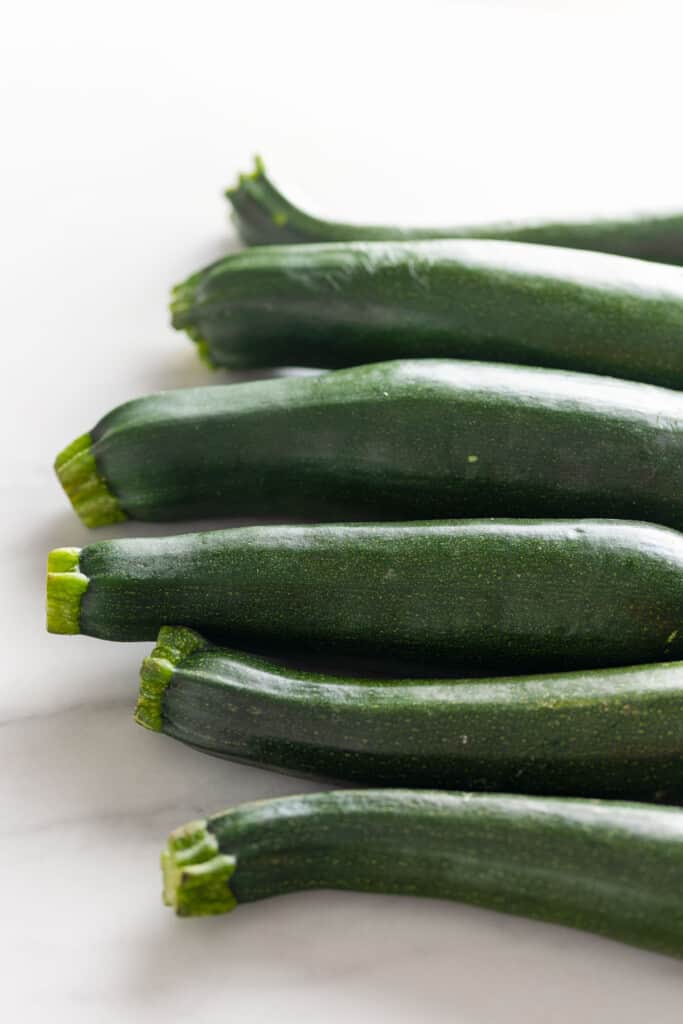 Size and Measurements
Always check through each recipe for proper weights, sizes and measurements. Since zucchini comes in so many different shapes and sizes, amounts and measurements can vary from person to person.
While the amounts and measurements can differ depending on the recipe, the following measurements are pretty decent consensus based on personal experience and internet feedback.
| | | |
| --- | --- | --- |
| 1 small zucchini | 6 inches | 120 grams |
| 1 medium zucchini | 7 inches | 220 grams |
| 1 large zucchini | 8+ inches | 320 grams |
| 1 cup sliced | 3.8 oz | 110 grams |
| 1 cup grated | 4 oz | 115 grams |
| 1 cup chopped | 4.4 oz | 125 grams |
Delicious Gluten Free Zucchini Recipes
And now with all that out of the way – let's dig in!
Here are 55 delicious gluten free zucchini recipes that are definitely worth trying!
Reader Interactions